Tien Phong Commercial Joint Stock Bank (TPBank) has become the first Vietnamese bank to use blockchain technology for money transfers abroad.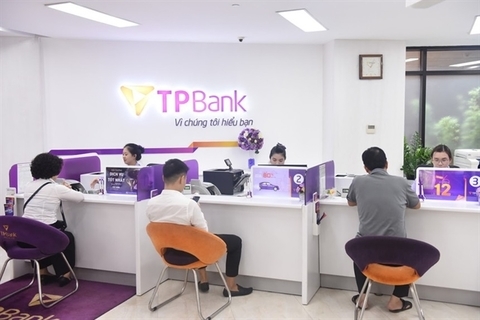 TPBank is the first bank in Viet Nam applying blockchain in money transfers abroad. 
The bank on Monday announced that it has joined RippleNet for blockchain cross-border payments from the beginning of this month. Using the technology, the bank hopes to speed up remittances from a few hours to a few minutes. It is first focusing on transfers between Viet Nam and Japan.
Ripple's solution allows for nearly instant international transfers which are legally compliant. It enables faster transactions through Distributed Ledger Technology (DLT).
TPBank said by joining RippleNet, remittance transactions from abroad to TPBank will be faster, while ensuring safety and transparency, cash flows will still be legally transferred via foreign banks to Viet Nam. It would ensure compliance with the regulations on foreign exchange management as well as preventing money laundering.
TPBank had been also one of first three banks in Viet Nam co-operating with NAPAS to apply blockchain into local money transfer in 2018. The partnership with RippleNet has affirmed its pioneer in banking digitalisation.
After the first rolling out, the bank plans to expand the service to South Korea.
RippleNet was developed by SBI Ripple Asia, a joint venture between Ripple Labs, Inc (the US) and SBI Holdings with a target to accelerate payments based on blockchain in Japan and South Korea. It has been supported by the world's biggest blockchain foundation. — VNS

Blockchain technology boasts substantial potential in a host of fields in Vietnam.