The market sentiment will remain lateral in September weighed down by global economic and political tensions while trading quiet amid speculations of Q3 corporate earnings.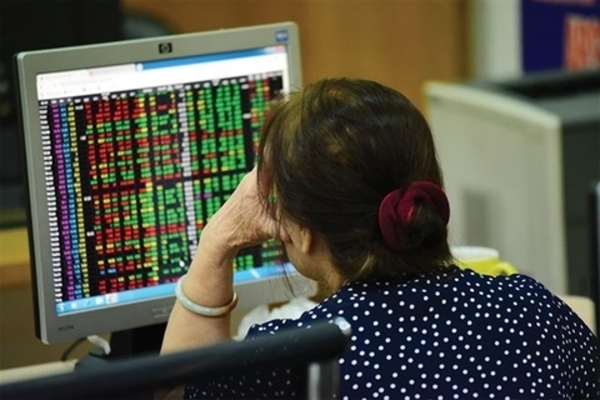 A female investor watches stock prices on a desktop. Vietnamese shares are predicted to remain quiet in September under pressure of the trade wars. - Photo tinnhanhchungkhoan.vn
The US-China trade war was taken to the new level on Sunday after China and the US announced tariffs imposed on each other's products.
Even comments from US President Donald Trump about the continuance of new trade talks cannot clear the cloud that has overshadowed the global markets in recent months.
Political and economic tensions in other areas of the world such as the East Asia (between Japan and the Republic of Korea) have also cautioned investors in Viet Nam about the global economic recession.
The benchmark VN-Index on the Ho Chi Minh Stock Exchange gained 0.56 per cent to close last week at 984.06 points but it dropped total 0.84 per cent last week.
The VN-Index has struggled to rise in total as much as 5.82 per cent since June 27. It has failed to conquer the 1,000-point level three times.
On the Ha Noi Stock Exchange, the HNX-Index increased 0.37 per cent to end at 102.32 points, totaling a weekly loss of 0.90 per cent.
The market is in negative shape and is too dependent and driven on the international developments, according to Phan Dung Khanh, director of investment consultancy at Maybank Kim Eng Securities.
Worries about the global economy and stocks have triggered stronger foreign selling in recent weeks, putting more pressure on the Vietnamese market, Khanh told tinnhanhchungkhoan.vn.
Last week, foreign investors net-sold total VND130 billion (US$5.6 million) worth of Vietnamese shares. Net foreign selling in August touched VND1.73 trillion, which was a back step compared to July's net foreign purchase of VND2.24 trillion.
The US-China trade war clearly has impeded the foreign capital flowing into Viet Nam's market in recent weeks. Plus the decline of trading liquidity, "Vietnamese shares will remain quiet in the coming weeks if there are no improvements in those factors," he said.
An average of more than 187.6 million shares was traded in each session of last week, down 4.5 per cent from the previous week.
According to Viet Dragon Securities Co (VDSC), core inflation has caught up on the Government's target of 2 per cent for 2019, therefore, it is unlikely investors will be able to seek financing for their purchases in the remaining months.
In addition, the central bank's monetary tightening policy towards the sectors with high demand of long-term capital such as realty has made corporate bond market, which has average per annum yield rate of 11-14.5 per cent, become more attractive to investors than stocks.
The US-China trade war and its potential risks on the global economy also press investors to escape from stocks and find shelter in safer ones (gold, government bond and US dollar), so the market trading liquidity will unlikely increase in the future. So the VN-Index may be unable to post sharp gain.
Investors are becoming less dynamic and excited, so the market is getting quieter with stocks being hit by selling pressure, Nguyen Trung Du, director of market analysis at VNDirect Securities Corp, said.
"There is now no information that is strong enough to cushion the market sentiment and overwhelm worries about the economic recession," he said.
"There is no clue for a positive rebound of the stock market in September and the best forecast now is the market will move sideways amid speculations about Q3 corporate earnings season," Du said.
But it is too risky to begin hunting for companies' stocks with expectations for good Q3 performances, Khanh at Maybank Kim Eng Securities Co said.
"The global economy is going down, Viet Nam's economic growth is slowing, and domestic firms are being heavily weighed down by the trade war," he said.
In the second quarter, total profit of listed firms rose only 5 per cent year on year – the lowest in five years. The number of loss-making firms accounted for 15 per cent of total listed firms and a third of total firms posted lower profits. – VNS