Despite the robust development of e-commerce, traditional trade channels have maintained their domination in Vietnam as they satisfy shopping habits of local consumers.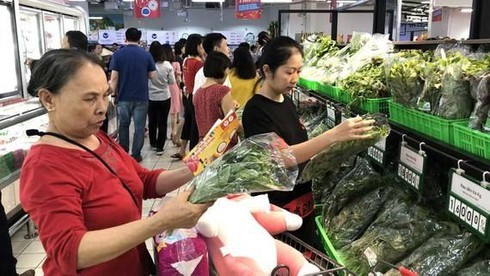 According to a survey recently released by Vietnam Report, up to 98 percent of retailers said most of their turnover comes from brick-and-mortar stores and distributors, while only 2 percent are generated by e-commerce channels.
Experts said the situation could encourage foreign consumer goods distributors to penetrate the Vietnamese market.
Hundreds of convenience stores and supermarkets were opened in 2018 and the first half of 2019 to meet the increasing consumer demands in major urban areas nationwide.
Statistics reveal that Vietnam now houses more than 3,000 convenience stores, doubling the figure recorded two years ago, over 8,000 markets and 2.2 million household retailers.
Many businesses are expected to continue expanding their retail networks in the last quarter of 2019 and the next year.
Since the beginning of this year, the Saigon Union of Trading Co-operatives (Saigon Co.op) has continuously opened more supermarkets and convenience stores, raising the total number of its supermarkets and commercial centres to over 800, serving more than one million customers each day.
On October 14, it signed a cooperation agreement with East Saigon DSC JSC to build a 50,000 sq.m commercial centre - Sense City - at the high-tech park in district 9, Ho Chi Minh City, which is projected to be operational in the third quarter of 2020.
The centre is expected to help complete trade infrastructure and improve living standards of residents in district 9 and adjacent localities, matching the city's plan to turn the district into a modern and smart urban area. VNA

Vietnam`s yarn export turnover only rose slightly by 3% year-on-year compared to the growth rate of 14% in the same period last year.

Vietnam has been named one of the rising stars of global trade with the sixth position among the top 20 markets with the greatest potential for future trade growth, according to a recent report by Standard Chartered.