Many travel firms have to halt their operation as they do not have sufficient sources of revenue amid the Covid-19 crisis.
Pham Thi Hang, owner of 8 mini hotels in Old Quarter in Hanoi, said she was losing hundreds of million dong every day. She has had to close three of her eight hotels since the epidemic outbreak.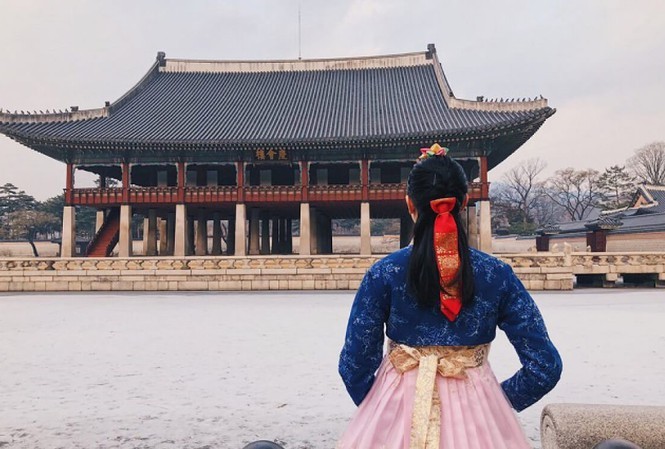 Pham Duy Nghia, director of Vietfoot Travel, said the firm with 30 workers has been hit hard by the epidemic because 50 percent of its revenue comes from tours to Asian countries, which are suffering heavily from Covid-19.

At first, it lost Chinese travelers when the epidemic broke out in the country. Recently, tours to South Korea and Japan have also been canceled. The firm cannot take back the deposit money from airlines.

Many travel firms have to halt their operation as they do not have sufficient sources of revenue amid the Covid-19 crisis.
According to Nghia, he continues to pay workers thanks to tours to Europe. However, he is afraid that he won't be able to struggle for a long time. If the epidemic cannot be contained soon, his workers will have to stay off work in turns.

A director of a travel firm specializing in tours to Asia said his company has closed down temporarily.

"We organize tours to China, South Korea and Japan. We have no other choice than suspending operation. I have to look for a job for myself," he complained.

Director of a travel firm in Hanoi revealed that his workers now receive 50 percent of salaries only.

"We hope our business will get better in May, when it gets warmer," he said.

Nguyen Cong Hoan, CEO of HanoiRedtours, confirmed that his firm canceled all tours to South Korea and Japan after canceling tours to China.

Japan reported that 773 coronavirus cases had been found by February 23, including 634 individuals traveling on Diamond Princess cruise ship and 14 citizens returning from Wuhan.

The South Korean administration has lifted the warning level about the epidemic to the highest red level.

Some days ago, a video of a female manager of the Hanoi Emerald Waters Hotel informing workers about the temporary layoff posted on internet.

The manager offered two choices for workers. First, they can return to home village and receive VND1.5 million a month in allowance. If the situation lasts four months, they will receive VND6 million on August 5, when they come back to work.

The money would be given to workers in August because the hotel cannot pay right now.

Second, the workers who stay in Hanoi will go to the office for 18 days and receive VND4 million. The pay of VND4 million is applied to all workers, regardless of their position.
Kim Chi 

The hospitality sector in Vietnam is facing losses due to the outbreak of a disease caused by the novel coronavirus (Covid-19). 

Tourists presenting symptoms of coronavirus are required to undergo a 14-day quarantine, but local authorities in Hanoi wanted to know which agency would cover the additional hotel fees when their stays exceed their initial bookings.