Three Vietnamese women, including two entrepreneurs and a fashionista, were listed in the 2021 Forbes 30 Under 30 Asia, which was announced on April 20.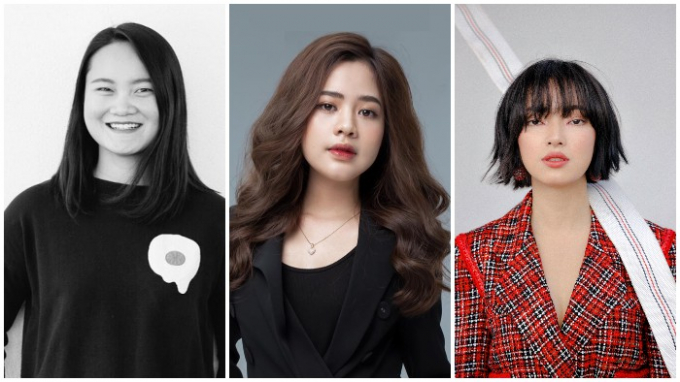 From left to right, Mai Ho, Tue Lam Le Han and Chau Bui, are listed in listed in the 2021 Forbes 30 Under 30 Asia.
Mai Ho and Le Han Tue Lam were named in the financial and venture capital category.
Tue Lam Le Han, aged 26, joined Seoul-based investment firm Nextrans in 2019 as a general manager evaluating and investing in early stage startups in Southeast Asia and the U.S.
Previously, she was one of earliest members of Viet Nam-based enterprise software platform Base.vn, and worked as a universal banker for Citi in the capital city of Ha Noi.
Meanwhile, Mai Ho, aged 29, joined Silicon Valley-based venture capital firm Hustle Fund in 2020 and over the past year led investments in Viet Nam-based audiobook app Fonos and DatBike, the first Vietnamese-made electric motorbike company.
Outside of Hustle, Ho manages her family office's multimillion dollar portfolio of investments in healthcare and renewable energy.
Chau Bui, 23, was listed in the arts category.
According to Forbes, the 300 young people in this year's list for 10 professions or fields were selected from more than 2,500 nominations and scrutinized by Forbes' team of reporters, with a panel of A-list judges.
VGP

Nguyen Thi Kim Hoa, a writer with a paralysed right arm, has been named in the list of 20 inspirational women in 2021 by the Forbes Vietnam magazine.