Foreign investors are expanding in the Vietnamese solar power sector via M&A deals or by establishing joint ­ventures with local players to save time as the commercial operation deadline for the ­coveted $9.35 cent feed-in tariff looms.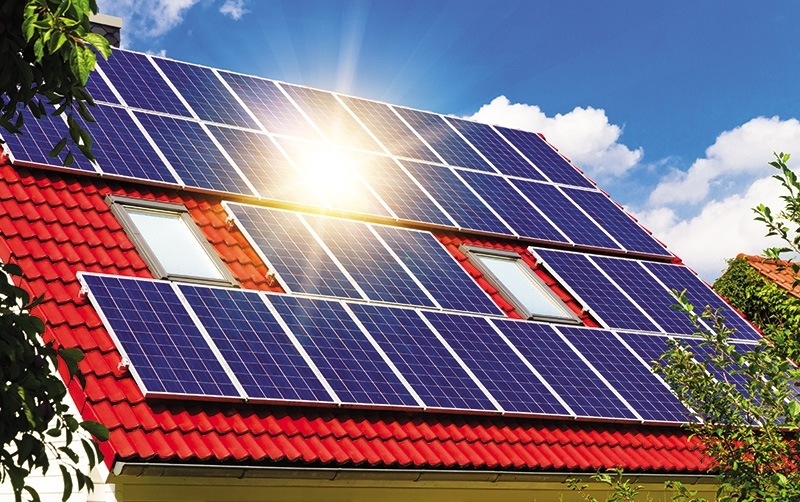 A host of renewables groups are getting down to business to reach operation faster

h:
Malaysia-based JAKS Resources Bhd. that is investing in the 1,200 megawatt Hai Duong thermal power plant in Vietnam, has inked a memorandum of understanding (MoU) with Vietnam-based Licogi 13 to acquire a power plant project as well as participate in future joint ventures for other solar and wind energy projects.
In a filing to the stock exchange, JAKS said the MoU was to acquire the 49.5MW Lig-Quang Tri Solar Power project (LQT) that will come into operation at the end of June in the central province of Quang Tri. JAKS did not disclose the acquisition value, claiming that the consideration for the solar power project will be subject to negotiations between the parties.
JAKS said the power purchase agreement (PPA) for LQT was executed on October 23, 2018 and that the project has a life time of 50 years.
"Presently, the plant is complete and is awaiting ­connection to the national grid," it said.
The company added that in the event the two parties fail to secure a PPA before June 30, 2019 (or a later date agreed on by both parties), the MoU shall lapse.
Mergers and acquisitions (M&A) in renewable energy in Vietnam is on an upward trajectory, as much of it is driven by traditional energy businesses scrambling to acquire new capabilities and institutional investors looking for stable and predictable returns. In addition, the landscape is diversifying, with new players like wind and solar power companies throwing their hats in the ring.
Most recently, Norway's Scatec Solar has signed a strategic collaboration agreement with Vietnamese partner MT Energy for 485MW of solar photovoltaic. The strategic collaboration agreement covers three projects located in Binh Phuoc, Quang Tri, and Nghe An provinces. The projects have a total capacity of 485MW and are targeted to be realised under a new feed-in tariff (FiT) regime that is expected to be launched later this year.
"With this partnership, we take the first step in positioning Scatec Solar for the growing solar market in Vietnam. As an affordable, fast, and reliable source of energy, we believe solar energy has tremendous potential in Vietnam," said Raymond Carlsen, CEO of Scatec Solar.
Scatec Solar is envisioned to provide the project's equity funding. In addition, the company will be the turnkey engineering, procurement and construction provider and will be providing operation and maintenance as well as asset management services to the projects.
Thailand's Gulf Group is already harvesting the sweet fruits of its toil as it teamed up with Thanh Thanh Cong Group, one of the leading ­conglomerates in Vietnam operating in energy and industrial estate with ­assets of about $1.9 billion, to carry out three solar projects and one offshore ­initiative.
The projects include the TTCIZ-01 and TTCIZ-02 solar power projects in the southern province of Tay Ninh, and a solar project and a wind scheme in the neighbouring Ben Tre province, with a total installed capacity of 460MW. TC Green Energy Investment JSC, an associate in which Gulf indirectly holds 49 per cent of the stakes, operates TTCIZ-01 which commenced the sale of electricity to Electricity of Vietnam (EVN) on March 6, according to Gulf's latest report.
The TTCIZ-01 solar power project is located in Trang Bang district of Tay Ninh, with an installed power generation capacity of 68.8MW and total investment capital of around $65 million. It is the first of the Thai group's power projects to commence commercial operations in Vietnam.
The second project, TTCIZ-02, in which Gulf indirectly holds 90 per cent of the stakes, has an installed power generation capacity of 50MW and will supply electricity to EVN under the same terms as TTCIZ-01. To date, construction of the project has been proceeding on schedule and the project commenced commercial operations a few days ago.
Yee Chung Seck, partner of multinational law firm Baker McKenzie, remarked that renewable energy was one of the sectors of interest for foreign investors looking for M&A opportunities in Vietnam, as the country's population and economy continue to grow and energy consumption will grow along with them.
He added that Vietnam's interest in developing renewable energy is highlighted by its implementation of a higher FiT. VIR
Phuong Thu