The prices of seafood and fruits imported from the US into Vietnam have drastically decreased due to a US-China trade war.
In HCM City, prices of the US-imported seafood products are much cheaper than usual. For instance, live Alaska lobsters are priced at from VND890,000 (USD39) to VND980,000 per kilo, depending on their size, much cheaper than before.
Meanwhile, ornate rock lobster prices have dropped to just between VND1.5 million to VND2.25 million per kilo.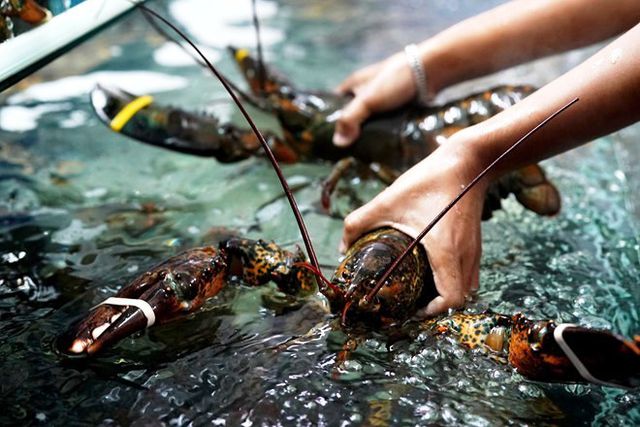 Alaska lobsters
Alaskan king crab prices have also been reduced by 40% to around VND1.89 million for crabs weighing 2-4 kilo each.
Ly Nhat Hieu, a representative from a restaurant on Ngo Duc Ke Street in District 1, said more Alaskan lobsters and king crabs are imported into Vietnam, resulting in more affordable prices."
These days, more street seafood stalls in HCM City have mushroomed, offering the processing service on the spot for customers.
Besides seafood, much of the farm produce imported from the US into Vietnam are sold for much cheaper prices than before.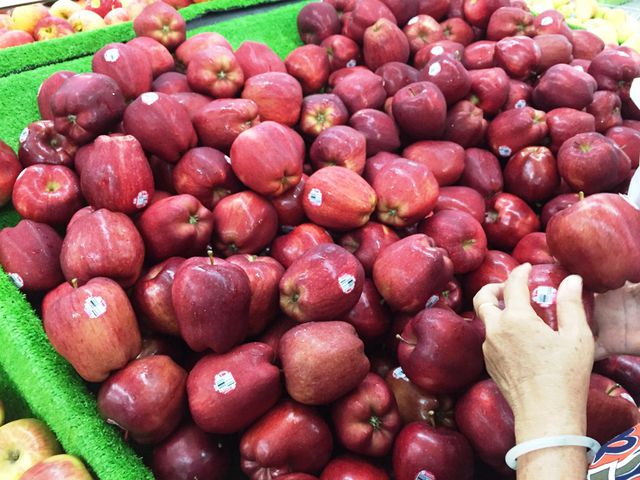 The US-imported apple prices sold in HCM City
US cherry prices in HCM City supermarkets are now VND280,000-350,000 per kilo compared to VND400,000-500,000 last year. Meanwhile, strawberry prices are VND500,000-600,000 per kilo against VND700,000-800,000 previously.
Prices of US-imported apples have seen a sharp drop.
According to experts, it is the US-China trade war, the US has slashed its exports to China, including farm produce, while boosting its exports to many other countries, including Vietnam. This has led to the flooding of US-imported farm produces in Vietnam with much cheaper prices. Dtinews
Dai Viet

The figures about imports/exports and investments in the first months of the year show that Vietnam did not receive big benefits from the trade war as estimated by some US agencies and media. In fact, the risks remain high.

The US-China trade war and new FTAs have given a push to Vietnam's textile and garment industry, helping it gain two-digit growth rates.

Vietnam has devuded not to devalue the dong in order to gain advantages in export.