As American investors see bright growth prospects in Vietnam that is climbing global supply chains, many are pushing ahead with ventures across the country.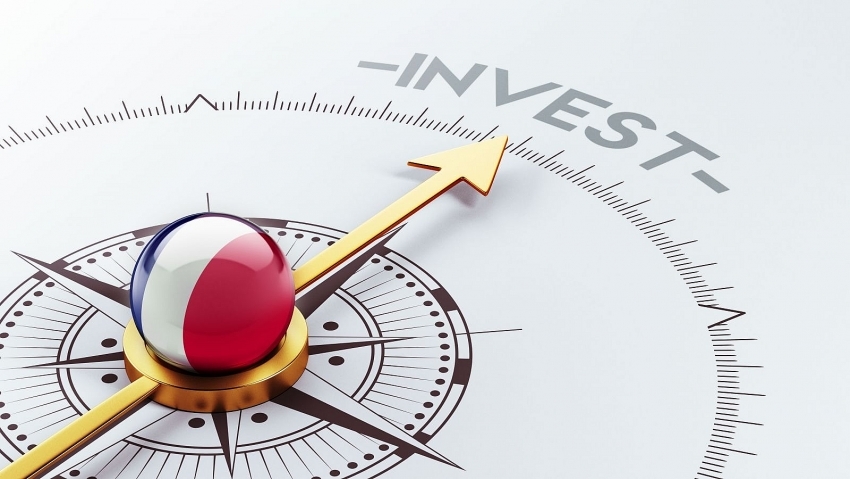 US-based Key Tronic Corporation has recently unveiled plans to open a factory in Vietnam amid trade tensions between the US and China, signing a letter of intent to lease a new 86,000 square foot facility in the central city of Danang.
"We expect that ­commencing operations in Vietnam will significantly augment our Asian footprint and reduce production costs," said Craig Gates, president and CEO of Key Tronic, a world-class provider of electronic manufacturing services. "By further diversifying our global manufacturing, we also believe it provides an ­additional hedge against ­uncertainty in a lingering or future trade dispute with China."
Strategically located in Hoa Khanh Industrial Park, the project has a capacity of 100 million car lights per year for export. The new manufacturing facility is expected to be operational by July.
Another American company, Universal Alloys Corporation (UAC), also held an opening ceremony for an aerospace component factory in Danang in late February 2019.
With the registered investment of $170 million, the ­factory aims to manufacture and install aerospace ­components from aluminium alloys and composite in ­service of the industry. It is capable of manufacturing and assembling around 4,000 out of five million aircraft ­components, all for export. Once put into operation, it is estimated that annual export revenues will reach $25 ­million by 2021, $85 million by 2022, and $180 million after 2026.
Kevin Loebbaka, chief operations officer of UAC, expressed hopes that the factory will play an important role in the strategy of providing components to its partners worldwide. He added that UAC is a leading global manufacturer of aircraft components for aerospace companies such as Boeing, Airbus, Embraer, Bombardier, and their associated supply chains. This is its first facility in Vietnam and Asia as a whole to serve the global aerospace industry.
In March 2019, American-based Alton Industry Company registered to invest over $87 million into building a factory to manufacture air compressors and robot vacuum cleaners in Danang Hi-Tech Park.
Good investment ­destination
According to Amanda Rasmussen, chairwoman of the American Chamber of Commerce in Vietnam (AmCham), the prospects for US investment to Vietnam are good and improving. Currently, many US companies are planning to move to the country, partly because of the special tariffs imposed on $250 billion worth of American imports from China. "This offers a great ­opportunity for Vietnam," she said.
The US is already one of the top foreign investors in Vietnam. Americans are pouring billions of US dollars into manufacturing and infrastructure, as well as providing high-quality consumer goods, agricultural and industrial products, and technology and services.
American companies are integrating Vietnam into the global supply chain, while creating quality jobs and helping the country become more productive, efficient, safer, and cleaner, according to Rasmussen.
American investors registered $141.12 million into Vietnam in the first quarter of 2019. As of March 20, 2019, the US had 924 projects in Vietnam with the total registered capital of $9.13 billion, according to data released by the Foreign Investment Agency under the Ministry of Planning and Investment.
The growing trend of US investment in Vietnam is likely due to several factors, including regulatory changes and market confidence. Vietnam's GDP grew by 6.79 per cent on-year in the first quarter of 2019, reflecting the good performance of enterprises. The government has in the past few years taken action to show that the country is open for business.
According to market analysis firm Fitch Solutions, Vietnam is emerging as one of the most promising destinations for manufacturers in Southeast Asia on account of the country gradually leaning towards a market-oriented economic model, thereby steadily integrating into the global economy.
The country also offers a number of strategic advantages, including a relatively stable political environment and the absence of terrorist attacks in addition to large-scale transport and utility infrastructure development projects underway, which will boost Vietnam's connectivity both regionally and globally over the medium to long term. Meanwhile, a large population size and rising incomes together with increasing regional integration create attractive opportunities for consumer-oriented businesses.
Vietnam also ratified the Comprehensive and Progressive Agreement for Trans-Pacific Partnership (CPTPP), which came into effect in January 2019. The CPTPP comes with lowered tariffs for imports and exports of a number of goods, which will likely create business incentives for foreign companies including those from the US to grow their business in Vietnam.
In addition, the US government recently announced the US-ASEAN Smart Cities partnership. This new effort, which includes Danang, Hanoi, and Ho Chi Minh City, will seek ways that American companies can help combat growing urban challenges ranging from traffic congestion to water and air quality.
AmCham is also updating its Made-in-Vietnam Energy Plan 2.0 on how to attract the $150 billion required for the power sector in Vietnam. The private sector leads the Indo-Pacific initiative, with a $70 billion programme on the enhancement of growth through energy which is targeting Vietnam, while the American private sector is developing billions of dollars of liquefied natural gas and solar projects to present to the Vietnamese government, including billion dollars of rooftop solar and battery storage for cities like Ho Chi Minh City and the southern province of Binh Duong.
Increased funding
The bright prospects for Vietnam have prompted Warburg Pincus, a US-based private equity firm, to increase investment in the country. Vice president Tom Setiawan said that the Vietnamese market is at an inflection point with wide-ranging Internet use and improved logistics capability.
With this vision, Warburg Pincus has made early investments in enablers like Momo, the largest e-wallet provider in Vietnam. Firms such as Momo could play a part in tackling infrastructure issues like cash-on-delivery and logistics, as well as contribute to empowering the tech community. Aside from Momo, Warburg Pincus has invested in Vingroup's Vincom Retail and Techcombank with some initial success.
Setiawan said that Warburg Pincus has teamed up with Vingroup to develop the Vincom Retail shopping mall platform. As a result of their partnership, the number of outlets grew from five to 60 malls between 2013 and 2018.
Jonathan Moreno, general director of Medovations Vietnam, said that the country's investment environment has improved significantly with favourable policies to attract foreign investment. It is important that Vietnam considers what types of funding it wants to attract. In particular, the country should target investment that is missing from the national supply chains.
Moreno noted that Vietnamese policies are very good at this time, with attractive taxation. However, more attention needs to be paid to infrastructure development like building roads and focusing on environmental issues. It needs to ensure sustainable investment so Vietnam will have longer-term prospects.
"My company, which manufactures medical equipment, has found the policies for our sector easy and helpful. However, some investors in other industries like banking and retail have been struggling," Moreno said. "Retail struggles because of an economic needs test, while banking investors may struggle with the circumstances of electronic payment. Foreign investment inflows will expand beyond manufacturing to other hi-tech and high-value investment. It is important for Vietnam to understand the requirements of investments in order to keep track." VIR