To dominate the cross-border e-commerce market, Amazon has set up a representative company in Vietnam, while Alibaba has organized a series of workshops.
Meanwhile, DHL Global Forwarding has appointed a managing director in charge of the Vietnamese, Lao and Cambodia markets.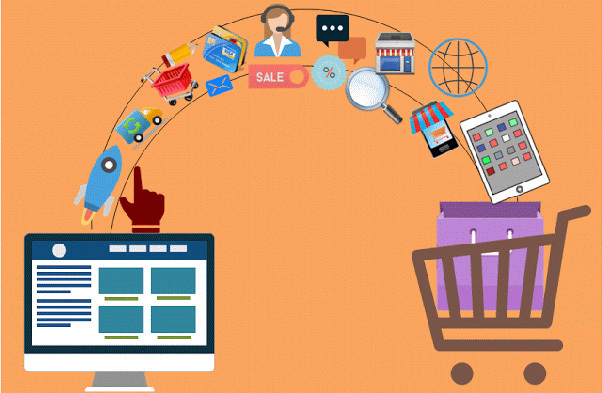 According to Google and Temasek Holdings, e-commerce revenue in Southeast Asia will reach $240 billion by 2025.

Southeast Asia is a populous market with 600 million consumers, but e-commerce now makes up only 4 percent of total revenue of the retail industry, according to Maybank Kim Eng. Southeast Asia, including Vietnam, is a gold mine in the eyes of international marketplaces such as Alibaba and Amazon and international logistics companies such as DHL and BEST.

A representative of Amazon Global Selling estimates that cross-border e-commerce would grow six times more than offline retail.

Analysts commented that Vietnam's cross-border e-commerce battle has become increasingly hot in recent years because of the US-China trade war.
Analysts commented that Vietnam's cross-border e-commerce battle has become increasingly hot in recent years because of the US-China trade war.
Many US companies cannot buy certain kinds of goods from Chinese suppliers and are shifting to buy from Vietnam, a market with industries and advantages similar to China's.

As many kinds of essential goods that Chinese imported from the US have been reduced, Chinese have to find alternative solutions and seek other suppliers. With advantages in geographical positions and other factors, Vietnamese suppliers are alternative candidates.

In late 2017, the Vietnamese public was stunned by the news reported by some newspapers that Amazon would land in Vietnam. Later, Amazon affirmed that it was not thinking of setting up storehouses or representative offices in Vietnam in the next five years. However, it has been very active in its trade promotion activities.

In March 2018, Amazon Global Selling officially launched in the Vietnamese market. In September 2018, Amazon and the Vietnam E-commerce Association organized 'Selling Globally on Amazon'.

In January 2019, the Vietnam Trade Promotion Agency (Vietrade) announced cooperation with Amazon Global Selling to support Vietnamese enterprises to boost exports via cross-border e-commerce. In August 2019, Amazon set up Amazon Global Selling Vietnam.

As for Alibaba, it began conquering the Vietnamese market in late 2018 when it cooperated with Fado, its authorized partner in Vietnam.

In September 2019, Alibaba joined forces with Innovative Hub to organize a workshop. In late October, Alibaba also organized a workshop, titled 'Go Export'.
Mai Lan

E-commerce development is improving, but state management in this field is facing many difficulties because the legal framework cannot cover all e-commerce activities.

With a total market value of 4 billion USD back in 2015, e-commerce in Vietnam rose drastically to 7.8 billion USD in value in 2018, and is expected to continue on an upward trend.