The country's largest engine and machinery producer Vietnam Engine and Agricultural Machinery Corporation (VEAM) risks massive loss due to a large stock of unsold trucks built up since before 2017.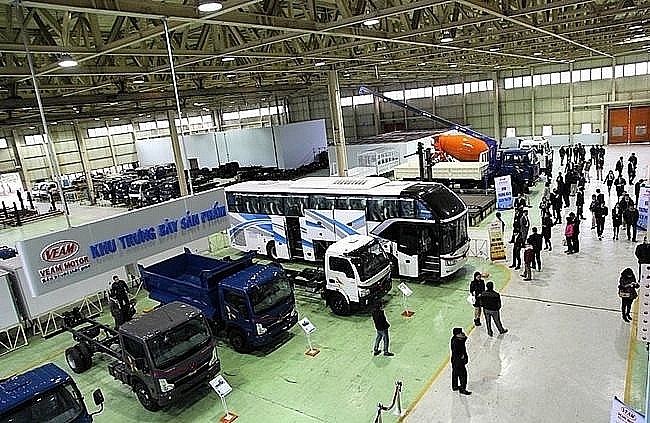 VEAM has collected a sizeable stock of unsold, older trucks
At a recent working session with Deputy Minister of Industry and Trade Do Thang Hai, Bui Quang Chuyen, chairman of VEAM's Board of Directors reported that in the first six months of this year the company failed to complete the target in revenues from selling products and providing services.
The revenue from industrial manufacturing only reached 38 per cent of the company's target and was 6 per cent lower than the figure last year.
The main reason was that automobile sales saw a plunge on-year. Besides, the revenue from the commercial and services sector accounted for one-third of the initial plan and was only a quarter of the previous year's performance.
Meanwhile, in 2019, the company plans to earn VND6.4 trillion ($278.26 million), up 23 per cent. Financial income is expected to increase by 32 per cent.
The value of unsold trucks was estimated at VND1.2 trillion ($52.2 million), and 2,400 of the unsold trucks were manufactured in 2017, which makes them outdated and difficult to sell.
Previously, in June, the company was not able to list on the Ho Chi Minh City Stock Exchange (HSX) due to its sluggish equitisation. According to the plan, if the process was completed in the last six months of this year, VEAM would have full listing documents and would be able to list on the HSX by the end of the first quarter of 2020.
Formerly known as 1-member State Company Limited, VEAM operates under the Ministry of Industry and Trade under the parent company-subsidiary company model.
It was established on May 12, 1990 with the central goal of promoting the industrialisation of Vietnam's mechanical industry and the modernisation of agricultural and rural areas.
VEAM currently holds 30 per cent of the stake in Honda Vietnam, 20 per cent in Toyota Vietnam, and 25 per cent in Ford Vietnam. Each year, VEAM receives trillions of VND in dividends from these joint ventures.
In January 2017, the company changed to a joint stock model with the charter capital of VND13.288 trillion ($577.74 million). VIR
Ha Vy

Russia's largest truck manufacturer Kamaz plans to launch a serial assembly of trucks at the company's plant in Vietnam in 2020, said Kamaz Director General Sergey Kogogin.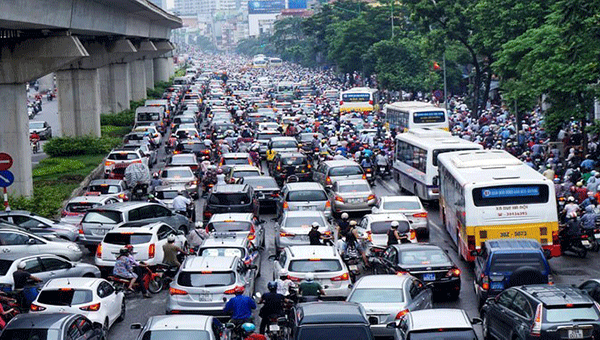 The Vietnamese market in the first half of 2019 has welcomed both imported and assembled new car models, including the Mitsubishi Xpander which now ranks as one of the ten best-selling cars.