Vietnam International Bank (VIB) has been given a US$70 million loan from three international finance institutions, Taiwanese Cathay United Bank, Industrial and Commercial Bank of China's branch in Hong Kong and Bank of Communications.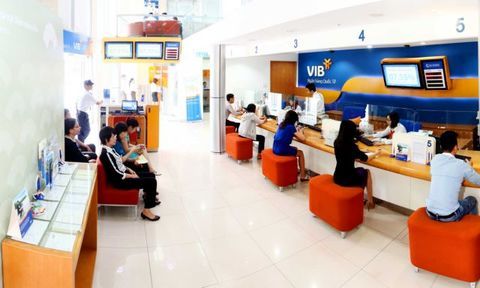 Clients at a VIB branch. — Photo baodautu.vn
The three-year financing package will help VIB enhance capabilities of granting medium and long-term financing for personal and business customers, the bank said in a statement.
"Receiving this loan from three international institutions is not only the result of their trust with the prestige and capacity of VIB amid COVID-19 epidemic, but this is an opportunity for VIB to manage the capital for medium and long-term loan more flexibly as well," the bank said.
In February, the International Finance Corporation (IFC) increased the trade finance limit for VIB to $144 million within the framework of the Global Trade Finance Program (GTFP).
According to VIB, the bank always considers the promotion of advanced and transparent corporate governance and risk management standards as important foundations for their sustainable development strategy.
VIB was the first bank in Viet Nam to complete the implementation of three pillars of Basel II a year ahead of time set by the State Bank of Viet Nam.
VIB was also positively appreciated by international organisations including Moody's and other finance institutions like IFC and Asian Development Bank. — VNS

Experts have warned that the epidemic would lead to increased risk in asset quality.

Private-equity bank shares have performed well amid fears of COVID-19 in the last five weeks.