Local cement company Cong Thanh Group's trillion-VND debts at Vietinbank will be shifted to Vietnam Asset Management Company (VAMC).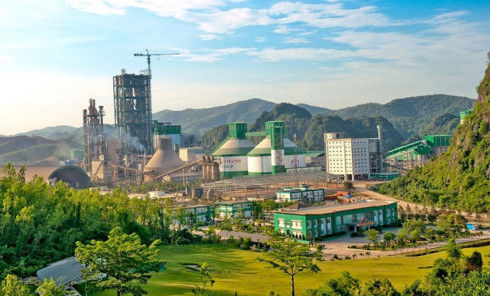 Cong Thanh is dragged down in huge debts. (Photo: VIR)
The prolonged financial imbalances and huge losses have caused Cong Thanh unable to pay its debts. Therefore, Vietinbank on last December 18 sold all its VND7.79 trillion ($338.7 million) debt at the bank to VAMC. Thus, VAMC will now have to recover the principal and interest from Cong Thanh's VND951 billion ($41.3 million) short-term and VND6.839 trillion ($297.3 million) long-term debts.
Accordingly, the long-term debt includes VND4.559 trillion ($198.2 million) in loans and VND2.28 trillion ($99.1 million) in bonds.
According to the report of Cong Thanh and VAMC released on March 28, the asset management firm required Cong Thanh to repay its debts in accordance with Document No.110/2019/CCT outlining specific timeline of payments on February 14.
The deadline to repay the long-term debts has been extended to 2035, setting the cement firm the task to repay the principal in 2017-2035 and interest in 2022-2027. In addition, regarding unscheduled interest, the time to pay is in 2022-2035.
Regarding its debt in bonds, Cong Thanh has to pay VND50 billion ($2.17 million) in 2018, VND150 billion ($6.5 million) in 2019, VND200 billion ($8.7 million) in 2020, and the rest in 2021-2035.
According to Cong Thanh's latest financial report, the firm in 2018 kept suffering losses andwas unsure whether it could keep running the business. Specifically, its revenue was VND3.372 trillion ($146.6 million), up 9 per cent on-year. However, the burden of VND788 billion ($34.26 million) in interest loans made the firm suffer VND615 billion ($26.74 million) of losses. In 2017, the firm recorded VND1.038 trillion ($45.1 million) in losses.
With the loss of $26.74 million in 2018, Cong Thanh's accumulated losses reached VND2.287 trillion ($99.43 million), far exceeding its charter capital of VND900 billion ($39.1 million).
As of the end of 2018, Cong Thanh's total assets were VND13.525 trillion ($588 million) and total debts were VND14.912 trillion ($648.3 million), including total debts from bank loans of VND8.24 trillion ($358.2 million), accounting for 60 per cent of its assets.
VIR