Vietnam Airlines reported a consolidated revenue increase of 4.3 per cent compared to the same period last year, pocketing $1.13 billion and consolidated pre-tax profit of $65.22 million, achieving 45 per cent of the yearly plan.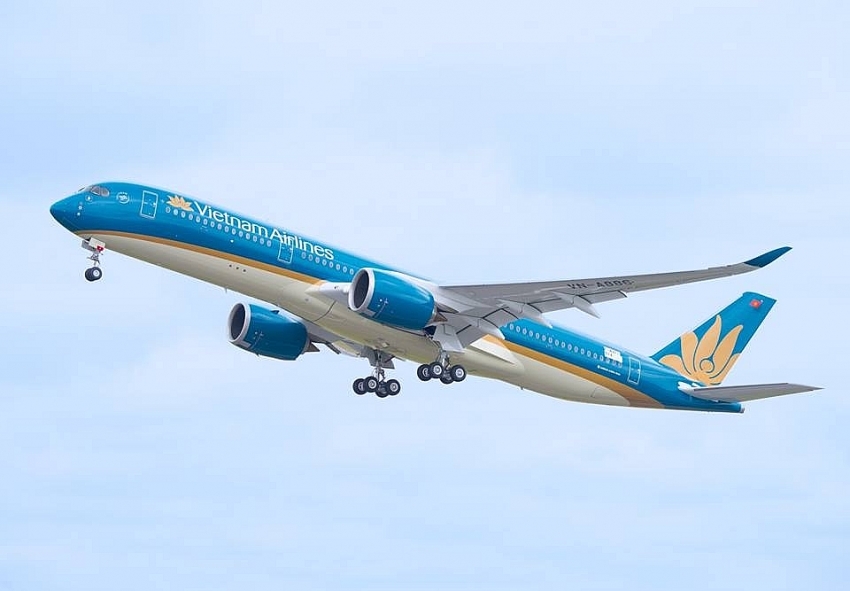 Vietnam Airlines reports positive performance in the first three months of 2019 as well
The Vietnam Airlines parent company's revenue was estimated at VND19.34 trillion ($840.87 million), up 5.5 per cent over the same period, and profit before tax reached more than VND1.2 trillion ($52.17 million), up 36.6 per cent. 2019 so far has seen the airline continue posting positive financial indicators with debt-to-equity ratio of 2.41, lower than at the beginning of the year (2.58), fuelled by balanced cashflows and an effective payment plan.
The Vietnamese aviation market has continued its growth momentum in the first quarter of 2019, with international passenger traffic of 8.6 million and domestic traffic of 8.7 million, a rise of 13.2 and 9.8 per cent, respectively, compared to the same period last year. Stable exchange rates and lower fuel prices have been favourable conditions to further boost the group's performance.
During the first quarter of 2019, the carrier expects a 2.5 per cent increase in the number of passengers over the same period, raising the total number of passengers to 5.4 million on 33,500 flights, up 2 per cent over the same period last year. Vietnam Airlines Group and its member airlines account for 52 per cent of the domestic market share. The carrier maintains a high on time performance (OTP) of 90 per cent, placing them among the top airlines in the world for OTP.
January-March 2019 also saw 50 per cent of total passengers using online check-in service via the website, mobile application, and digital check-in kiosks at the two largest airports in the country, Noi Bai and Tan Son Nhat.
These results reflect Vietnam Airlines' investment in advanced technologies, which helps to enhance passenger experience and reduce pressure on airport infrastructure.
As of March 31, 2019 the number of employees was 6,468, 7 per cent fewer than in the same period in 2018. Vietnam Airlines' labour productivity in the first quarter of 2019 reached more than 1.8 million seat kilometres per employee, an increase of nearly 10 per cent over the same period last year.
According to the International Air Transport Association, Vietnam Airlines was ranked second among the top Asia-Pacific legacy airlines with the most productive workforce.
Ensuring the effective use of resources and operational flexibility were the foundation for Vietnam Airlines to develop its business in the first three months of 2019. In order to expand its domestic network, the airline has introduced new routes between Ho Chi Minh City and Chu Lai, Danang-Can Tho, and Danang-Vinh.
In its quest for excellence, Vietnam Airlines is continuing to improve all aspects across the business, with one major element being the new-generation aircraft fleet. One wide-body Airbus A350-900 and two narrow-body Airbus A321neos have recently joined the airline's fleet to serve growing travel demand. VIR