Vietnam recorded $22.63 billion of foreign direct investment (FDI) registered in the first eight months of 2019, equivalent to 92.9 percent of the figure in the same period last year, according to the Foreign Investment Agency.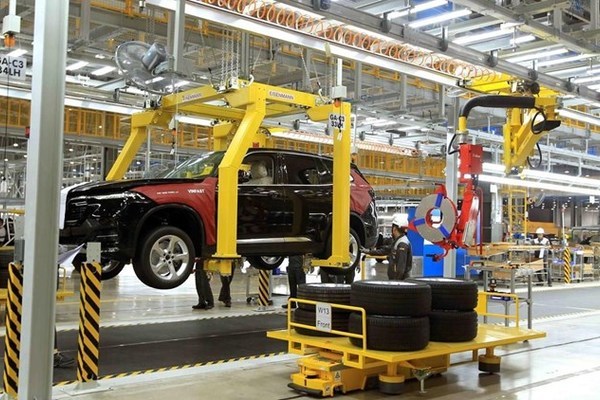 Foreign investors poured 22.63 billion USD into Vietnam in the first eight months of 2019
Of the sum, 9.13 billion USD was poured into 2,406 new projects, down 32.3 percent and up 25.4 percent year on year, respectively.
Nearly 4 billion USD was added to 908 existing projects, down 28.6 percent and up 23.4 percent, respectively, the FIA said, noting that during the eight months of 2019, there weren't any projects with big additional capital like in the same period last year.
Meanwhile, foreign investors registered 9.51 billion USD to contribute capital to or buy shares of domestic companies, surging 80 percent from a year earlier and accounting for 42 percent of the total FDI capital in the eight months.
Among the 19 sectors receiving FDI, processing-manufacturing attracted up to 15.74 billion USD, accounting for 69.6 percent of the total. It was followed by real estate (2.31 billion USD – 10.2 percent) and wholesale-retail (nearly 1.19 billion USD – 5.2 percent).
There were 103 countries and territories investing in Vietnam between January and August.
Hong Kong (China) took the lead with 5.63 billion USD, equivalent to 24.9 percent of the total capital. It was followed by the Republic of Korea (3.48 billion USD – 15.4 percent) and Singapore (3.27 billion USD – 14.5 percent).
Data show that FDI was channeled into 56 provinces and centrally-run cities. Hanoi topped the list with 5.66 billion USD, or 25 percent of the total capital. The second and third largest FDI destinations were Ho Chi Minh City (3.86 billion USD – 17 percent) and Binh Duong province (1.95 billion USD – 8.6 percent).