Local lenders are considering waiving interest rates of outstanding loans worth VND185 trillion (US$7.94 billion) for 34,350 customers.
Vietnam banks have so far extended payment terms for around VND21.75 trillion (US$934.85 million) in loans for customers affected by the Covid-19 epidemic, according to Nguyen Quoc Hung, director of the Credit Department under the State Bank of Vietnam (SBV).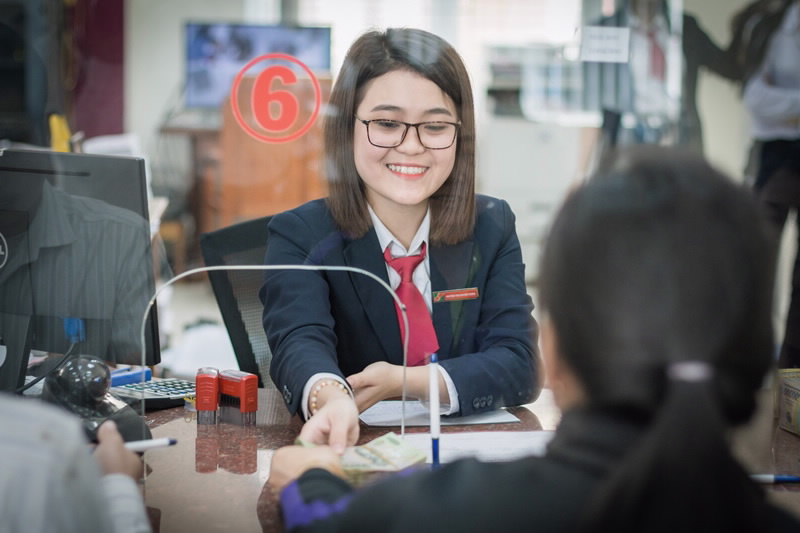 Illustrative photo. 
Hung cited a report from banks as saying that banks waived interest payment for loans worth over VND350 billion (US$15.03 million) for some 8,000 others, and are considering waiving interest rates for outstanding loans worth a combined VND185 trillion (US$7.94 billion) for 34,350 customers.
Moreover, banks are speeding up loan approval process for 5,493 customers with a total of VND24 trillion (US$1.03 billion), Hung said on the SBV's website. 
On March 13, the SBV, the country's central bank, issued circular No.01 providing a legal framework for commercial banks to restructure, waive and lower interest rates for enterprises and individuals affected by the Covid-19 epidemic.
Dao Minh Tu, an SBV vice governor, said the circular aims to create the most favorable conditions for commercial banks to provide support for the business community during this difficult period in response to Prime Minister Nguyen Xuan Phuc's call.
Banking expert Nguyen Tri Hieu said this is good news for the community, as 70% of total capital in the economy comes from banks' credit.
The Credit Department said credit support packages with preferential interest rates from the banking sector for enterprises hurt by the epidemic would total VND285 trillion (US$12.24 billion).
Meanwhile, the SBV instructed banks to lower interest rates for existing loans by 1–3 percentage points and 0.5 – 1.5 percentage points for new loans.
SBV's Vice Governor Tu said the central bank is currently cooperating with relevant government agencies to draft solutions mitigating negative impacts from Covid-19 epidemic.
Prime Minister Nguyen Xuan Phuc on March 6 signed a directive stipulating the deployment of a credit package worth VND250 trillion (US$10.86 billion) and a fiscal stimulus package of VND30 trillion (US$1.3 billion) to help businesses cope with the Covid-19 epidemic. Hanoitimes
Hai Yen

Some large private corporations have had to withdraw their capital from many projects and take out new loans.

Bankers anticipate that the coronavirus outbreak will affect the business of many of their clients.