Some banks have recovered trillions of Vietnamese dong in bad debt by selling off assets secured with non-performing loans in the first half of 2019.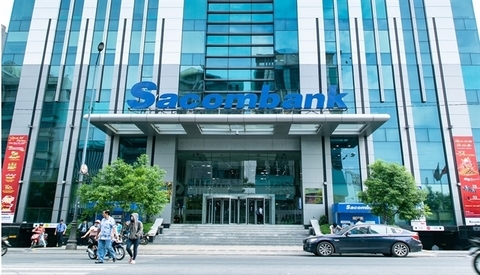 Sacombank headquarters in Ha Noi. Sacombank recovered bad debts worth more than VND11 trillion (US$472 million) in H1 2019.– Photo Sacombank
According to a representative of Sacombank, the lender has recovered bad debts worth more than VND11 trillion (US$472 million) in the first half of the year, making a total of nearly VND35.7 trillion since it started restructuring bad debts two years ago.
Sacombank is also selling properties as collateral in HCM City and other provinces to recover debts, including land belonging to the Bao Hung residential area project and two other plots in HCM City's District 8. The lender has set the starting price for the assets at VND928 billion.
It also plans to sell land use rights in the city's Binh Chanh District with the starting price at more than VND1.3 trillion.
In the southern province of Binh Duong, the bank has invited bids for 15 land lots with total area of more than 29,600 square metres. The starting price for the properties is VND897 billion.
Meanwhile, DongA Bank said that it recovered more than VND1.8 trillion in bad debt in the first half of this year. Between August, 2015 and June, 2019, the bank took back some VND16.3 trillion.
According to Nguyen Van Du, deputy chief inspector of the State Bank of Viet Nam (SBV), enhanced legal frameworks issued last year had helped banks and the VAMC better manage bad debts by allowing them to rapidly repossess collateral or assets secured with loan money if borrowers default.
Truong Van Phuoc, a member of the Prime Minister's economic advisory group, said the process of restructuring and handling bad debt had brought positive results recently.
According to the SBV, between 2012 and June-end this year, the local banking system handled over VND937 trillion in bad debts, including more than VND163 trillion settled in 2018, bringing the bad debt ratio of the banking system down to 1.91 per cent by the end of June. – VNS

Many banks have bought back the bad debts that they had sold before to the Vietnam Asset Management Company (VAMC), taking a new step forward in bad debt settlement.

Irrecoverable debts kept increasing in 2019's first three months and currently account for more than 50 per cent of the 22 banks' bad debts.