ADB forecasts Vietnam's economy to grow at 6.8 per cent in 2019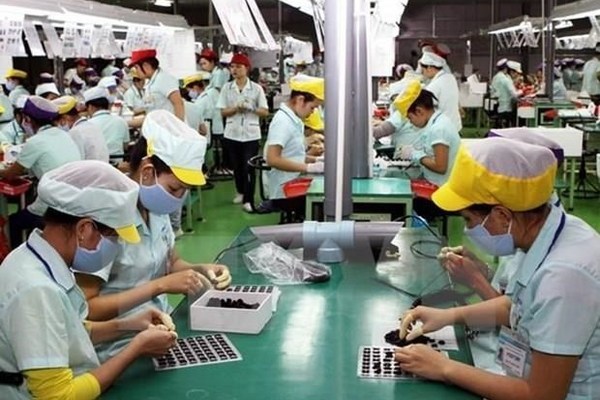 Vietnam's economy is forecast to maintain healthy growth in 2019 and 2020 at 6.8 per cent and 6.7 per cent, respectively, after growing robustly at 7.1 per cent last year, the Asian Development Bank (ADB) said in an update of its flagship annual economic publication launched on September 25.
In the Asian Development Outlook (ADO) 2019 Update, ADB noted that while Vietnam's gross domestic product growth moderated in the first half of 2019, it will remain resilient this year and next year despite a weaker external environment. Inflation forecasts are revised down to 3.0 per cent from 3.5 per cent for 2019 and 3.5 per cent from 3.8 per cent for 2020.
GDP growth moderated from 7.0 per cent in the first half of 2018 to 6.8 per cent in the corresponding period of this year. On the demand side, as external demand weakened, volume growth in exports of goods and services slowed by more than half, from 15.7 per cent in the first 6 months of 2018 to 7.1 per cent a year later.
The adverse effect of the export slowdown on GDP growth was well cushioned, however, by continued strength in domestic demand.
Growth moderated across the board in agriculture, industry, and services, but to varying degrees. Prolonged drought and a fresh outbreak of African swine fever dragged growth in agriculture down from 3.8 per cent in the first half of 2018 to 2.4 per cent a year later.
Within agriculture, growth in farm production dropped sharply from 3.1 per cent to 1.3 per cent, and forestry output growth eased from 5.5 per cent to 4.2 per cent, while fisheries sustained strong 6.4 per cent expansion.
"Despite a slowdown in export growth due to the escalation of the trade conflict between the US and the People's Republic of China (PRC) and the consequent downturn in global trade, the economy remains healthy thanks to continued strength in domestic demand and sustained inflows of foreign direct investment," said ADB Country Director for Vietnam Eric Sidgwick.
"Prospects for domestic consumption continues to be positive, supported by rising incomes, buoyant employment, and moderate inflation", Mr. Eric Sidgwick noted.
The recent signing of a free trade agreement with the European Union promises to further open market access for trade and investment, as does the regional Comprehensive and Progressive Agreement for Trans-Pacific Partnership.
A recent amendment to the Public Investment Law should improve public investment by accelerating processes, simplifying procedures, and enabling faster disbursement of public investment.
While retaining the growth outlook for Vietnam for this year and the next, the report highlighted significant risks to the forecast. Further escalation of the US–PRC trade tensions and continuing global economic slowdown could shrink global trade, which will adversely impact the country's trade performance and economic growth.
US kicks off US$22.1 million project for Vietnamese SMEs 
The USAID Linkages for Small and Medium Enterprises (LinkSME) project kicked off in Hanoi on September 24, with the aim of enhancing the linkage capability of small and medium-sized enterprises (SMEs) to supply chains.
Upon addressing the launching ceremony, Minister and Chairman of the Government Office Mai Tien Dung emphasised that the LinkSME Project has got underway after an entire year of preparation. The event is the result of joint efforts made by the Government Office, the United States Embassy in Vietnam, the United States Agency for International Development (USAID), as well as the Ministry of Planning and Investment.
The development of Vietnamese SMEs under the LinkSME project will be of great significance to the country's sustainable development, in addition to the nation's capability of escaping the middle-income trap over the coming decades, said Minister Dung.
During the event, US Ambassador to Vietnam Daniel J. Kritenbrink noted that SMEs play an important role in the country's economic future as they greatly contribute to GDP and generate jobs. However, only a small number of SMEs are currently linked with the international supply chain.
As a result, the US is committed to working alongside Vietnam to help SMEs adapt to the global economy, stated Ambassador Daniel J. Kritenbrink.
Through the USAID-funded LinkSME Project, Vietnamese SMEs will be able to gain greater connectivity to the global supply chain, contribute more widely to economic growth, build business ecosystems, create jobs for the community, improve living conditions, and encourage the innovative spirit of business.
The US diplomat added that one of the priorities of the US is to promote co-operation and development in Vietnam and trust in the further development of comprehensive partnership between the two nations.
Trade Office warns of packaging mistake on longan exports to Australia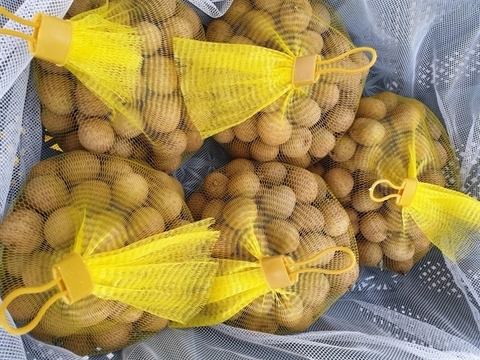 The Viet Nam Trade Office in Australia has sent a warning to enterprises about a packaging mistake on longan exported to Australia after the first batch was stopped at customs.
The office said the first batch was stopped by the Australian Quarantine and Inspection Service in Melbourne due to improper packaging.
After negotiations between the Viet Nam Trade Office and officials in Australia, the batch was cleared by customs, despite strict measures taken by the service.
This office said it had released the requirements for longan exports on the websites of Viet Nam's Ministry of Industry and Trade and the Viet Nam Trade Office. However, many businesses had not paid due attention to the conditions.
Dam Quang Thang, general director of Agricare Viet Nam Co, Ltd which specialises in fresh fruit exports, said there had been numerous instances of Vietnamese agricultural products being returned because they did not meet the standards of importing countries. This has not only damaged businesses, but also affected the reputation of Vietnamese agricultural products.
"Viet Nam has one of the highest rate of export goods that are returned. There are many reasons for not meeting technical standards in importing countries, but the problems are mainly in the pre-processing, processing and production stages," Thang told the Dau tu (Investment) newspaper.
Vietnamese agricultural products are exported to 120 countries and territories, including many key products such as rice, coffee, pepper and seafood. However, in large and fastidious markets like the European Union (EU), the US, Japan and Australia, many Vietnamese exports have been refused entry due to microbial infections and residues of veterinary drugs and heavy metals.
In the first half of this year, Japan discovered pesticide residues in excess of the permitted limits. As a result, Japan is planning to carry out closer inspections on all Vietnamese agricultural products.
In the first five months of this year, the EU refused or monitored 17 batches of Viet Nam's agricultural and fishery products for failing to meet food safety and hygiene standards.
Fitch Ratings gives Vietnam Electricity 'BB' rating
Vietnam Electricity's (EVN) long-term foreign-currency issuer default rating stands at 'BB' with a positive outlook, according to Fitch Ratings.
The rating reflects the agency's outlook on Việt Nam (BB/Positive), which was revised to positive from stable on May 9 this year.
Fitch has also affirmed EVN's senior unsecured rating of 'BB' and standalone credit profile (SCP) of 'bb'.
EVN's ratings are equalised with those of the sovereign rating under Fitch's Government-related entities' rating criteria. This is due to Fitch's assessment of a strong likelihood of State support in light of the group's strategic importance to the power sector in Việt Nam.
EVN's SCP reflects its position as the owner and operator of Việt Nam's electricity transmission and distribution network, and its near 58 per cent share of Việt Nam's power generation capacity.
Fitch sees EVN's status, ownership and control as 'Very Strong'. The State fully owns EVN, appoints its board and senior management, directs investments, and approves tariff hikes in excess of 5 per cent.
"The support track record and our expectations of State support for EVN are 'Strong' as the company has received guarantees, step-down loans, loans from State-owned banks at preferential rates, subsidies for strategically important projects, and tax incentives. We expect support to be available if needed, even though the government intends to lower direct support for state-owned enterprises and contain sovereign debt levels," Fitch said.
According to Fitch, electricity demand in Việt Nam is expected to continue to increase at an average rate of 9.5 per cent per year, driven by rising industrialisation, urbanisation and affluence. Việt Nam has a solid national electrification ratio of about 99 per cent, with the ratio reaching almost 100 per cent in urban areas. Management has said all electricity consumers are billed regularly and collection rates are between 99 per cent and 100 per cent across EVN's five power-distribution companies.
Hydropower accounts for about 42 per cent of Việt Nam's power-generation capacity. Years with productive hydropower generation have lifted EVN's profit margin, but periods of lower rainfall have forced the company to rely excessively on expensive coal.
About 65 per cent of EVN's borrowings are denominated in foreign currency, exposing the company to substantial currency risk. Lower gains in electricity sales volume also subject EVN to financial stress due to the company's high capex plans.
However, Fitch expects EVN to adjust its investments if there is a structural decline in demand. The rating agency believes EVN's financial profile could deteriorate rapidly in the absence of regular tariff increases. 
Vietnam promotes products at Moscow international food fair
Businesses from 65 countries, including Vietnam, are promoting their products at the 28th World Food, which opened in Moscow on September 24.
This year, about 10 Vietnamese firms attend the event, offering various kinds of products such as coffee, beer, agro-forestry-fishery products, pepper, spices, fruit juice, and cashew nut.
The businesses were supported by the Trade Promotion Centre of the Ministry of Agriculture and Rural Development to join the fair under the national trade promotion programme.
World Food 2019 is the biggest event of its kind in Russia, drawing hundreds of Russian and foreign businesses to sell a wide range of food and beverage products.
The opening ceremony attracted nearly 31,000 visitors.
The event will run until September 27.
Combining tradition and modernity a way forward for porcelain
Vietnamese porcelain makers need to pursue innovation combined with traditional values to win over the domestic and overseas markets.
Local porcelain producer Minh Long I, at the latest launch of a special product line in June, impressed not only with the functions of its new premium porcelain but also its cooperation with e-commerce platform Tiki on exclusive distribution. The family-owned porcelain company is not only pursuing its goal of creating breakthroughs for the health of local consumers but also approaching them in a creative marketing way.
Established in 1970, Minh Long I has specialized in exports and rapidly set foot in neighboring countries through producing and exporting huge volumes of products. It has affirmed its position in the world market, joining the oldest porcelain trade fair, in Frankfurt, Germany, since 2012.
Meanwhile, the domestic market, which was worth VND5 trillion ($215.5 million) in 2012, is dominated by imports, primarily from China. With cheap prices and various models, each family in Vietnam has at least one Chinese tea set or bowls and plates. Minh Long I, Hai Duong Ceramic, and other porcelain companies have struggled with this competition when focusing on product quality, leading to higher production costs. Mr. Ly Ngoc Minh, General Director of Minh Long I, said kilning is the most costly process and determines quality. Chinese products are cheap and low quality because they are kilned at low temperatures, which costs less.
Facing the challenge, local porcelain companies have invested significantly in technology to improve product quality and cut costs. Minh Long I has focused more on the domestic market and become the leading company, investing millions in technology and building standardized processes and quality control. Deputy General Director, Mr. Ly Huy Sang, Mr. Minh's oldest son, spent seven years working his way up through the company and pushing this process. The proper implementation of production and inspection procedures has gradually garnered remarkable results. The quality of Minh Long's products no longer fluctuates, as previously, and productivity and efficiency have increased, according to Mr. Sang.
Targeting the mid-end segment, in 2011, Hai Duong Ceramic also restructured its operations and improved the capacity of its technical and management teams to compete with imports in the domestic market.
Chu Dau Ceramic, established in 2001 by the Hanoi Trading Corporation (Hapro), a member of the BRG Group, has also slowly affirmed its position in the market after more than ten years researching and developing products combining traditional and modern designs. Its products are now appealing to young consumers as well as the older generation, used as household and decorative items and presented as gifts bearing Vietnamese cultural symbols from the government, organizations, and enterprises at important diplomatic events, according to Mr. Nguyen Huu Thuc, General Director of Chu Dau Ceramic JSC.
As demand for household ceramics is huge, Vietnamese consumers are willing to spend more on buying high-quality products, according to Mr. Vuong Manh Hoang, a local online marketing expert. Now is the right time for local companies to penetrate more deeply into the domestic market. This requires they move from small-scale to industrial production lines by applying high-tech equipment.
Mr. Vo Van Quang, a local branding expert, said the domestic market is huge and has substantial potential, with local producers keen to bolster their presence in the food and beverages, hospitality, and tourism industries. "Minh Long I has been quite a phenomenon," he said. "CEO Minh is truly a perfectionist. He has combined ultimate production skills with a deep understanding of Vietnamese culture and how high-income people use ceramics, from creating high-end chopsticks to convenient tea pot sets. He has brought about a new level of enjoying traditional culture in modern life."
In theory, a marketing strategy has to have two key directions: firstly, looking at market trends, both new and old, and even ancient values, and secondly, combining value chains with technological advancements in innovation. "Minh Long I understands how marketing can combine high-technology to create processes that use old skills to make fashionable new designs," Mr. Quang said. "Chu Dau Ceramic and Cuong Phat know that they need follow Mr. Minh's advanced production lines but may not able to reach such a level."
Other companies, he went on, should take a different approach, such as art-by-item, taking advantage of uniformity in making unique products and unique pieces of art and being more creative in making low-production items. The boundaries for creating new things are wide open, and the global market has enough room for everyone.

Minh Long I is a rare ceramics company, in that it digitizes almost all of its operations. It is also the only Vietnamese ceramics company owning a "dark factory", with dozens of robots fully automating the production line since 2017. In design, the company was the first ceramic company in Vietnam to apply 3D design and printing technology. It has now transformed from an artisan ceramic company to a 4.0 ceramic company, applying the most advanced global technology in its production.
Higher product quality and productivity have helped its products conquer the domestic market, and it no longer exports almost all of its products. It produced about 10,000 products a day in 2012, with 1,200-1,300 employees, but can now produce up to 250,000 products a day with only 2,400 employees. Annual turnover rose from $4 million in 2012 to over $50 million now.
It has set a goal of being the leading brand in the domestic market and accounting for 40 per cent of exports over the next two years, piloting new ideas and seizing upon new trends.
Mr. Quang sees the drive towards replacing plastic as being a huge opportunity for local producers like Minh Long I, such as ceramic shampoo and handwash containers in high-end cafés and hotels. Many plastic bottles are now being replaced by durable and re-usable ceramic items. And major brands can make an impression in the global market and its billions of consumers. "Ceramic English tea sets thrived for hundreds of years based on their 'English' style, as did Chinese porcelain, and now Vietnamese porcelain can do the same," he said.
Looking outwards from the outset
Startups with global potential from the beginning, or "Global Born", are an emerging trend in Vietnam's startup ecosystem.
Vietnam's startup ecosystem has grown impressively in recent years. The country had about 400 in 2012, which rose more than four-fold by 2015, to 1,800, and after major development in the 2017-2018 period now stand at 3,000, according to the Ministry of Planning and Investment (MPI).
Local startups are also entering into the global digital economy with their innovations and breakthroughs. Mr. Robert McClelland, Head of the Management Department under the School of Business and Management at RMIT Vietnam, said that in the context of Vietnamese enterprises becoming more active in the digital economy, the concept of global startups, or "Global Born", is now an emerging trend.
Positive signs
Global Born startups are defined as "a venture launched to exploit a global niche from the first day of its operations; a powerful group with great potential in international business," according to Dr. Nguyen Quang Trung from RMIT Vietnam. Based on recent rankings from many international organizations, he noted that there was not much in the way of improvement to the country's competitiveness, ease of doing business, corruption perception index, and e-government, but added that if Vietnam maintained its e-government rankings at under 30 then other elements may improve. The country's high ranking in the latest Global Innovation Index 2019, where it was in the top 50, and in the digital index are positive signs for the country participating in the global economy, he explained.
Mr. McClelland pointed out that the global digital economy is estimated to be worth $11.5 trillion already and will continue to grow in the future. "According to the World Bank, success in Vietnam has already been achieved in disruptive ride-hailing services, e-commerce platforms, accommodation platforms, fintech, and payment solutions companies," he added. "Many of these firms are immediately connecting with customers and suppliers around the world."
Dr. Nguyen Quan, former Minister of Ministry of Science and Technology, said that although there are still many challenges in developing a startup, the ecosystem in Vietnam has improved a great deal due to prompt action from government and proactive approaches being adopted by businesses. According to his own research, there are three major policies in Vietnam for becoming a startup country.
First, international economic integration is transforming to the digital economy within Industry 4.0. While the e-government project in 2007 failed, it was restarted in 2018 with the goal of the country's e-government rankings improving over the next few years. Second, Vietnam is interested in information and communications technologies (ICT). It has among the best telecommunications infrastructure in the region, with a range of national-scale data already digitized. At this pace, the country will have even better ICT infrastructure in the future. And third, the legal framework for ICT, including the Law on Information Technology, the Law on Internet Information Security, and the Law on Cyber Security, is in place and there will be certain impacts on this framework from digital transformation by businesses.
He added that the National Innovation Center is being developed and is expected to be the nucleus for promoting the country's economic development, based on innovation and science and technology in the context of rapidly changing Industry 4.0. "It will prioritize work on smart factories, digital content, network security, smart cities, and environmental technologies," he said.
He also noted examples of small and medium-sized enterprises (SMEs) developing in-house research and development centers, as Vingroup and Rang Dong have also done. The upcoming policy around venture capital will also encourage more foreign venture capital firms to invest in Vietnamese startups.
To overcome
Many difficulties still face Vietnamese startups in reaching a global scale. They still lack experience in a market economy while the country itself is still poor, so setting up a venture capital fund for startups is problematic and local credit institutions have lingering concerns about investing in startups. The "brain drain" from Vietnam to overseas also presents challenges for its startup ecosystem.
According to Dr. Quan, Vietnamese startups have talent but they also face obstacles due to Vietnam not having a full and complete legal framework for startup investment, especially venture capital. Few local investors choose to pour funds into Vietnamese startups, while many foreign venture capital funds are willing to do so through business registration in Thailand, Singapore, Hong Kong, or elsewhere, where profits will head. This puts Vietnam at risk of losing substantial tax revenues if these businesses succeed abroad.
He said the government should therefore complete the law for startups as soon as possible, especially regarding venture capital. Solutions would include setting up a venture capital fund that uses the State budget in the early stages, to learn about operational mechanisms in venture capital and then issue regulations to guide the establishment and operation of private venture capital funds. "When these State funds are operating stably, they can divest and allow the private arena to support startups," he explained.
Meanwhile, attracting international startups to Vietnam would also help the ecosystem become developed and perfected. Mr. Shannon Leahy, Trade Commissioner of Australia in Vietnam, said the greatest challenge for a business when entering Vietnam is finding a suitable strategic partner and a leadership team that understands the culture and way of working in the country. "There are many enterprises with 100 per cent foreign investment now in Vietnam, so this problem becomes even more pressing," he said.
Mr. Vu Minh Tri, former CEO of a number of tech companies in Vietnam, including Sony Ericsson Vietnam, Yahoo Vietnam, and Microsoft Vietnam, and Vice President of Cloud Services at the VNG Corporation, shared five common factors of companies that can be successful on a global scale: addressing global problems, scaling quickly, growing with the ecosystem, going beyond innovation, and choosing the best of all worlds. Through the business story of Kodak and Instagram, he also encouraged startups to break from the boundaries of conventional innovation.
For those who ask about starting a Born Global company, Dr. Trung gives a set of questions extracted from his research, "Born Global: Do you have what it takes?" These include a passion for adventure, an international outlook and international entrepreneurial orientation, a differentiation strategy, good health, comfort with risks, people skills, a willingness to embrace failure, an ability to leverage advanced information and communications technology, the right formula for corporate governance, and decision-making power.
Two Vietnamese among top 25 Asian 'Power Businesswomen'
Top executives of budget airline Vietjet and dairy firm NutiFood are in Forbes's 2019 listing of 25 most powerful businesswomen in Asia.
The list of women playing a significant role in shaping Asia's business landscape includes Vietjet CEO Nguyen Thi Phuong Thao as the only woman to have started and run her own commercial airline.
Thao is the country's first self-made woman billionaire with a current net worth of $2.5 billion, the magazine said.
Vietjet, founded in 2007, has now surpassed the national flag carrier Vietnam Airlines in terms of passengers carried. It has a fleet of 80 aircraft flying to 120 destinations.
"Our strategy is to expand to any regional market within a radius of 2,500 kilometers, so we can create bases that cover half of the world population," Forbes quoted Thao as saying.
The other Vietnamese woman in the top 25 list is NutiFood CEO Tran Thi Le, who, with her husband, has turned the company into Vietnam's leading nutrition products producer, with sales of VND9.5 trillion ($408 million) last year.
NutiFood operates four factories in Vietnam that produce mostly dairy products for baby formula and health supplements. It has recently established a joint venture with Japan's Asahi to provide baby products in Vietnam under the Wakodo NutiFood brand.
Other women who have made the list are: Jenny Lee, managing partner of U.S.-based GGV Capital; Tan Hooi Ling, Chief Operating Officer of Sinagpore-based Grab; and Anna Fang, CEO of Chinese venture capital ZhenFund.
AMRO: Vietnam needs continued fiscal and structural reforms
Vietnam's economy is expected to grow at 6.6 per cent in 2019 after strong growth of 7.1 per cent in 2018, with inflation contained below the authorities' target of 4 per cent, according to the 2018 Annual Consultation Report on Vietnam by the ASEAN+3 Macroeconomic Research Office (AMRO) that was released on September 12.
Vietnam's GDP growth in 2019 is expected to be sustained by continued strong growth in manufacturing and services after robust growth in 2018 that exceeded the authorities' target of 6.7 per cent. Manufacturing growth was driven by the electronics sector, while the services sector was propelled by the wholesale and retail industry and boosted by tourism. Management of administered prices helped dampen inflationary pressure.
Vietnam's external position continued to strengthen, benefiting from robust export performance and higher foreign investment. Greater flexibility in exchange rate management also improved the economy's resilience to external shocks, while allowing the State Bank of Vietnam (SBV) to build up its reserves buffer. Downside risks are mainly external, stemming from the ongoing US-China trade conflict and policy uncertainties in several advanced economies, which could lead to greater volatility in financial markets and capital outflows.
The fiscal deficit was kept at 3.5 per cent of GDP in 2018 and is expected to remain stable in 2019, in line with the government's fiscal consolidation plan. The authorities' continued efforts and reform initiatives, in line with the medium-term fiscal plan, are commendable. Continuing policy efforts to enhance revenue potential will be critical in the longer term, particularly to finance growing spending needs on development and social security in a sustainable way. Greater efforts are needed to improve spending efficiency while prioritizing expenditures to enhance long-term growth potential.
Credit growth has moderated, which is in line with the SBV's lower credit growth target. The central bank's continued supervision of lending to certain sectors in the economy, such as real estate and construction, is warranted to mitigate the risk of an asset bubble. Recent progress in resolving legacy non-performing loans (NPL) in several banks is commendable. Further efforts to speed up NPL resolution as well as bank recapitalization are strongly encouraged to improve the soundness of the banking system.
Continued structural reforms will help the economy address medium to long-term challenges. Enhanced financial transparency would be greatly beneficial in expediting the progress of State-owned enterprise equitization and the divestment of State assets. Improving tertiary education and vocational training are needed to upskill the workforce and improve productivity, which would help facilitate the country's ascent along the path of economic development.
AMRO is an international organization established to contribute towards securing macroeconomic and financial stability in the ASEAN+3 region, which includes the ten members of ASEAN and China and Hong Kong (China), Japan, and South Korea. The Annual Consultation Report was prepared in fulfilment of AMRO's mandate. AMRO is committed to monitoring, analyzing, and reporting to its members on their macroeconomic status and financial soundness. It also helps identify relevant risks and vulnerabilities and assists members, if requested, in the timely formulation of policy recommendations to mitigate such risks.
VET conference seeks solutions to boosting rice exports
Vietnam should focus on improving the quality of its rice instead of focusing on volumes to export to both traditional and new markets, Mr. Tran Thanh Hai, Deputy Director of the Import-Export Department at the Ministry of Industry and Trade (MoIT), told the annual rice conference held by the Vietnam Economic Times Group on September 19 in the Mekong Delta city of Can Tho.
Entitled "Breakthrough technology to improve quality and boost the efficiency of rice production and consumption", local and foreign experts, authorities and enterprises at the conference discussed the opportunities, challenges, and solutions for the current issues facing Vietnam's rice industry.
The industry has posted outstanding export revenue in recent years as well as expanded into tough markets such as the US, the EU, South Korea, and Japan, according to Mr. Nguyen The Hao, Deputy Editor-in-Chief at the Vietnam Economic Times Group.
The industry has exported to 150 markets, accounting for 15 per cent of total global volumes and is ranked third in the world, according to MoIT. Export revenue in the first eight months of this year fell due to an imbalance in supply and demand, leading to a decrease in the average export price.
2019 is forecast to be a difficult year for the industry, but in the long term, Mr. Do Ha Nam, Vice Chairman of the Vietnam Food Association, said that this year is a good opportunity for Vietnamese enterprises and the industry as a whole to change the export structure and seize opportunities.
Changes to the export structure began in 2015 to boost the quality of rice to meet the demands of import markets. However, this requires a change in the process of planting and distribution and Vietnamese enterprises are still struggling with this, especially the application of technology and automation in production.
Local and foreign experts commented that technology has contributed to increasing productivity and the quality of agricultural products and researching and applying technology in the industry is a major goal.
Mr. Hai said that the enterprises that aren't capable of investing in technology and advanced machinery should innovate their operations and train human resources as an effective solution.
Thousands of Vietnamese preorder iPhone 11 models
Thousands of Vietnamese citizens have preordered the latest Apple iPhone models before they are officially released in the country.
Major smartphone seller Mobile World said on its website that 2,097 people have put down deposits of VND1 million ($43) each at the time of writing for either the iPhone 11, iPhone 11 Pro or iPhone 11 Pro Max models.
Another smartphone chain, FPT Shop, also reported 1,844 people putting down deposits for the three models.
The two authorized resellers of Apple phones are scheduled to deliver the phones on November 11.
Industry insiders say that iPhone 11, released in the U.S. earlier this month, are in higher demand than the flagship iPhone XS which was introduced last year.
Last Friday, an estimated 500 people, most of them Vietnamese, queued up in Singapore to buy the iPhone 11, some of them for 30 hours.
Vietnamese are also buying the new iPhones from Hong Kong to resell them in their country for a higher price before the official release.
The iPhone 11 starts at $699 in the U.S. and is being sold 37 percent higher at local shops in Vietnam, while the iPhone 11 Pro, starting at $999, is being sold 45 percent higher.
Statistics released by Google earlier showed that the iPhone 11 was most sought after in the world by Vietnamese internet users. At midnight of September 10, when Apple introduced the iPhone 11, the search volume for the phone in the country rose by 500 percent compared to the previous 24 hours.
Apple's iPhone had a 6.4 percent market share in Vietnam in July, putting it behind Samsung, Oppo and Xiaomi, according to market research firm GfK.
Pathways to climate-smart transport in Vietnam
A two-volume study laying out a pathway to a low-carbon and climate-resilient transport sector in Vietnam has just been released.
This analytical work, which is developed by Vietnamese Ministry of Transport in collaboration with the World Bank and German Development Cooperation (GIZ), comes at a critical time when the government of Vietnam is updating its Nationally Determined Contribution on reducing carbon emissions and set out its next medium-term public investment plan for 2021-2025.
The first volume demonstrates that by employing a mix of diverse policies and investments, Vietnam can reduce its carbon emissions in the transport sector by up to 9 per cent with only domestic resources by 2030, and by 15-20 per cent by mobilising international support and private sector participation.
"A resilient transport system is critical to the continued success of Vietnam's economy, which relies heavily on external trade and seamless connectivity," said Ousmane Dione, World Bank country director for Vietnam. "We hope that the findings and recommendations of this new report will help Vietnam in its efforts to achieve a resilient and sustainable transport sector."
Currently, the transport sector contributes about 10.8 per cent of total CO2 emissions. In a business-as-usual scenario, these emissions are projected to grow at an annual rate of 6-7 per cent to nearly 70 million tonnes of CO2. The most cost-effective measures to boost the resilience of the transport sector include shifting traffic from roads to inland waterways and coastal transport, deploying stricter vehicle fuel economy standards, and promoting electric mobility.
The second volume provides a methodological framework to analyse critical and vulnerable points of the transport network and presents a strong economic case for investing in building the climate resilience of Vietnam's transport networks. A vulnerability assessment looks at the potential impact of different hazards on the transport corridor or network, and the criticality assessment considers such questions as which links and routes along transport networks are the most critical for the unimpeded flow of transport across the particular network.
The study identifies systemic critical issues and hazard-specific, high-risk locations in Vietnam's transport network. Considering climate change, it is estimated that 20 per cent of the network is most critical in terms of its exposure to future disaster risks. Meanwhile, road failures can result in very high daily losses of up to $1.9 million per day, while railway failures can result in losses as high as $2.6 million per day.
To prepare for the increasing intensity and frequency of extreme hazards due to climate change, it is imperative to make investments to overhaul existing road assets to higher climate-resilient design standards.
Given the vulnerability of land-based transport, a shift to waterborne transport offers a good resilience strategy. A 10-per-cent shift in that direction could reduce climate risks by 25 per cent, according to the report.
Fourth Industrial Revolution nudges green buidling materials along
Industry 4.0 is pushing the building materials industry to increase capacity, decrease the consumption of raw materials and energy, and reduce CO2 emissions, while encouraging the development of environmentally friendly materials.
The transformed conditions and the rising demand for green building materials incited the Vietnam Association for Building Materials to organise the international conference on "Vietnam's building material industry in the Fourth Industrial Revolution" in Hanoi on September 20 to discuss industry changes to adapt to Industry 4.0.
According to the Tong Van Nga, president of the Vietnam Association for Building Materials, since the beginning of the country's doi moi reforms the building materials industry has seen remarkable development. Notably, in 1987-2018, cement production increased more than 31 times in production capacity and 50 times in production volume.
Besides, ceramic tiles products increase more than 760 times in production capacity and 560 times in production volume. Sanitary accessories products saw an increase of over 270 times in production capacity and 350 times in production volume while the figure for building glass products (tempered glass to make door, glass to make windows)are 95 times and 114 times, respectively.
Besides, the building materials segment saw the mass entry of foreign players, including Thysenkrupp and Loesche from Germany, Sacmi and Marmomacchine from Italy, and enterprises from Japan and Korea.
"The conference provided updated information to investors, technical specialists, and managers in the building materials industry wrought by Industry 4.0, the impacts of which can be felt in almost all areas of life. It also supplied information about trends and new materials to adapt to green and environmentally friendly demand," said Nga.
"We took advantage of the Third Industrial Revolution to produce remarkable development in the building materials sector, and we should do the same with Industry 4.0," said Nga.
Fourth Industrial Revolution nudges green buidling materials along
Industry 4.0 is pushing the building materials industry to increase capacity, decrease the consumption of raw materials and energy, and reduce CO2 emissions, while encouraging the development of environmentally friendly materials.
The transformed conditions and the rising demand for green building materials incited the Vietnam Association for Building Materials to organise the international conference on "Vietnam's building material industry in the Fourth Industrial Revolution" in Hanoi on September 20 to discuss industry changes to adapt to Industry 4.0.
According to the Tong Van Nga, president of the Vietnam Association for Building Materials, since the beginning of the country's doi moi reforms the building materials industry has seen remarkable development. Notably, in 1987-2018, cement production increased more than 31 times in production capacity and 50 times in production volume.
Besides, ceramic tiles products increase more than 760 times in production capacity and 560 times in production volume. Sanitary accessories products saw an increase of over 270 times in production capacity and 350 times in production volume while the figure for building glass products (tempered glass to make door, glass to make windows)are 95 times and 114 times, respectively.
Besides, the building materials segment saw the mass entry of foreign players, including Thysenkrupp and Loesche from Germany, Sacmi and Marmomacchine from Italy, and enterprises from Japan and Korea.
"The conference provided updated information to investors, technical specialists, and managers in the building materials industry wrought by Industry 4.0, the impacts of which can be felt in almost all areas of life. It also supplied information about trends and new materials to adapt to green and environmentally friendly demand," said Nga.
"We took advantage of the Third Industrial Revolution to produce remarkable development in the building materials sector, and we should do the same with Industry 4.0," said Nga.
Deal struck in Australian music training and qualifications
Australian Music Examinations Board and Asia Music & Performing Arts Education partner in music education in Vietnam.
The Australian Music Examinations Board (AMEB) announced on September 20 a partnership with Asia Music & Performing Arts Education (AMPA Education) in the fields of training and providing AMEB music qualifications.
The event marks a new milestone for AMPA Education in officially becoming a strategic partner of the AMEB, striving together towards a common goal of "Serving the Community Through the Arts".
Established in 1918, AMEB is not only Australia's leading provider of examination services for music, speech and drama, but has also gained professional recognition in Australia and in many markets around the world.
Australian education is always one of the first choices of Vietnamese students because of its world-class quality with a standardized system of prestigious diplomas and certificates. An AMEB qualification will be an excellent advantage in the profiles of Vietnamese students, helping them achieve entrance to reputable Australian higher education institutions.
At the signing ceremony, AMEB and AMPA Education committed to a sustainable partnership through non-profit arts education projects, bringing AMEB's programs and certifications closer to the community by providing music students and teachers with access to creative education with international standards.
AMEB and AMPA Education will collaboratively develop quality arts training programs and organize AMEB examinations in Vietnam. AMPA Education is regarded as an official AMEB Examination Center, providing a comprehensive slate of AMEB international music training, examinations and certifications in Vietnam.
The cooperation between AMPA Education and AMEB not only provides Vietnamese students with a new option for international music certification but also creates an opportunity for them to improve their skills and upgrade their expertise to a global standard through the workshops and masterclasses conducted by international experts from AMEB. Subsequently, the partnership will play a pivotal role towards one of AMPA Education's important goals of improving the capacity of music and arts education in Vietnam.
By using AMEB syllabi or taking part in exams, students and teachers also join hands with AMPA Education to raise funds for the Dream Space project - one of AMPA Education's key fundraising initiatives that aims at bringing creative education to every child in Vietnam.
"We feel that there is much alignment between the goals of AMEB and AMPA Education," said Mr. Bernard Depasquale, CEO of AMEB. "We are both dedicated to improving music education and improving opportunities for music students. AMEB provides support in different ways for different students. For students wishing to go on to professional careers as musicians, AMEB offers professional level qualifications."
"AMPA Education would like to provide a wide selection of international music syllabi to the community of Vietnamese teachers and students," said Ms. Pham Doan Ha My, Executive Director of AMPA Education. "Thus, we are honored to become an official representative of a prestigious organization like AMEB and to have AMEB as an excellent addition to our current system of programs."
"We believe that AMEB plays a significant part in the big picture of creative education development in Vietnam. The cooperation between AMPA Education and AMEB will give the Vietnamese music community more opportunities to develop their potential and to be recognized by an international arts qualification. Through this partnership, we believe that the positive impacts of music and arts education will be spread further and wider in Vietnam."
New CEO for HSBC Vietnam
HSBC Vietnam has appointed Mr. Tim Evans as its new CEO, replacing Mr. Pham Hong Hai, who held the role for the last four and a half years.
A highly experienced and versatile executive with deep knowledge of HSBC's franchise in emerging markets, Mr. Evans joined the HSBC Group 26 years ago. Since then he has held many senior leadership roles with the Group across three continents and seven markets.
Before taking the helm at HSBC Vietnam, Mr. Evans served as HSBC's Regional Head of Commercial Banking, International Markets in Asia-Pacific, covering Bangladesh, Mauritius, New Zealand, Maldives, Sri Lanka, Taiwan (China), Thailand, and Vietnam.
He was formerly HSBC's Regional Head of Middle Market Enterprises in Asia-Pacific, where he covered 19 markets, and Regional Head of Global Trade and Receivables Finance and Chief Operating Officer of HSBC's Commercial Banking business in the Middle East and North Africa (MENA) region, overseeing ten countries and territories.
Mr. Evans has been appointed CEO of HSBC Vietnam at a fascinating time in the country's development. "As Regional Head of Commercial Banking, International Markets in Asia-Pacific, I have been closely monitoring Vietnam's growth in recent years and I'm incredibly excited to be here alongside our dedicated and talented HSBC Vietnam team," he said. "Together, we will continue to play HSBC's part in helping Vietnam, already one of the world's most dynamic economies, reach its immense potential."
He also congratulated Mr. Hai for the incredible impact he had during his time as CEO. "My commitment is to build on this platform for strong future growth and capitalize on HSBC's position as Vietnam's leading international bank, creating long-term value for our people and customers," he said.
Mr. Hai will join HSBC Canada as Country Head of International Subsidiary Banking, starting from September 16. In this role, he will stay connected with Asia and support HSBC's Asia - North America trade and investment corridor.
HSBC has been in Vietnam for 149 years. The bank first opened an office in Saigon (now Ho Chi Minh City) in 1870. It was the first foreign bank to launch a locally-incorporated entity, on January 1, 2009, as HSBC Bank (Vietnam) Ltd. The bank's current network includes two branches and five transaction offices in Ho Chi Minh City, one branch and four transaction offices in Hanoi, and two full-service branches in southern Binh Duong province and central Da Nang city. HSBC is one of the largest foreign banks in the country in terms of investment capital, product range, and customer base.
NEPCON Vietnam expo held successfully in Ha Noi

Nearly 8,000 visitors attended the International Exhibition on SMT, Testing Technologies, Equipment and Supporting Industries for Electronics Manufacturing (NEPCON Vietnam 2019), held in Ha Noi from September 11 to 13.
The event attracted over 200 brands from more than 20 countries, and there were seven international pavilions and many onsite activities together with exclusive business matching programmes in the electronics sector for both global exhibitors and visitors.
Vu Trong Tai, general manager of Reed Tradex Vietnam, the organizer of the expo, said this year his company partnered with the USAIDs LINKSME Project to bring opportunities for businesses to meet and support the match-making between companies.
"NEPCON Viet Nam has become one of the leading events in the electronics industry, an unmissable event for thousands of investors who want to expand their business in Viet Nam.
"We are delighted that the exhibition can help Vietnamese businesses, especially small and medium-sized enterprises, participate in the global supply chain."
Fumitaka Ohata, general manager of Kyoritsu Electric (Vietnam) Co., Ltd, a visitor to the show, said: "I visit NEPCON every year and so far this is the fourth time. NEPCON provides me opportunities to seek suppliers, connect with more enterprises in Viet Nam and widen my business networks."
Another visitor, Nguyen Duc Quyet, deputy production manager, Canon Vietnam Co., Ltd, said: "I have attended the NEV five times. What makes this years exhibition different from the earlier ones is that it focuses on technology 4.0 with many up-to-date machines. My company has tied up with many brands here and we still want to find out more about new products."
Jeffrey Lien, general manager of Jiaxiang Electronics Co., Ltd, said: "My company specialises in electronic equipment, and thats why I choose NEPCON to find and meet suppliers for my company."
Many exhibitors expressed satisfaction about the show.
Takeshi Idenaga, general manager, sales and marketing, Shinmaywa Industries, Ltd, said: "This is the second time weve attended the exhibition. I think NEPCON is an effective expo for my company to advertise products to existing customers and seek new partners. We are considering taking part in NEPCON next year."
Nguyen Van Vinh, area manager at Fuji Machine Vietnam Co., Ltd, said: "NEPCON 2019 in Hanoi has drawn more visitors than the previous one. Fuji has taken part in the expo for three year continuously. This year, we want to provide outstanding solutions for smart factories and have found new customers. Besides, we have new business relations and potential partners too."
Leon Chen, vice general manager of Join Expert Machinery (Shen Zhen) Co., Ltd, said: "This is the first time our company is in NEPCON Vietnam. Our company specialises in PCB plating equipment. By coming to this show, we would also like to find more business opportunities to develop the company in Vietnam."
The event also saw the IPC Hand Soldering Award being given away.
Philip S. Carmichael, president of IPC Asia, said: "I am extremely impressed by contestants in this year because of their higher skills. This competition is a good chance for me to know how the quality of Vietnamese employees has changed."
The next NEPCON Vietnam will return to the Ha Noi International Exhibition Centre from September 9 to 11 next year. 
Vietjet named in top 10 corporate governance companies
Passengers line up for check in at Vietjet's counters in Đà Nẵng International Airport. Photo thegioitre.vn
Vietjet Aviation Joint Stock Co (Vietjet) was recognised as one of the top 10 outstanding corporate governance companies on the Vietnamese stock exchange in 2019 during an awards ceremony in the capital on Monday.
The awards were granted by the Việt Nam Chamber of Commerce and Industry (VCCI) and Vietnam Business Forum newspaper, in collaboration with the Institute for Business Studies and Development and the Vietnam Association of Accountants and Auditors (VAA).
Other award winners were dairy company Vinamilk, real estate developer Vingroup, Mobile World and PVGas.
This year, public companies from 30 sectors were evaluated and ranked based on 21 indicators related to all aspects of business activities.
"It's reasonable to assess only listed companies in this index. They are the best companies in the Vietnamese market, and are also the most transparent. Enterprises on the stock exchanges are a measure of Vietnamese companies in general, " VCCI Chairman Vũ Tiến Lộc said at the ceremony.
Vietjet won two awards for the second time -- Best Financial Management in Transportation Industry and Top 10 corporate governance companies on the Vietnamese stock exchanges.
Vietjet has become one of the leading companies in the HCM Stock Exchange. Its shares (code: VJC) were selected for the VN30 on the first listing year in 2017.
Vietjet's financial and corporate governance abilities are proved by its good business performance.
In the first half of 2019, Vietjet operated 68,821 flights, equivalent to 45 per cent of total flights operated by domestic airlines, transporting 13.5 million passengers.
During the period, the carrier's air transport revenue reached more than VNĐ20.18 trillion, an increase of 22 per cent, and pre-tax profit hit VNĐ1.55 trillion, an increase of 15 per cent year on year.  
Shares in dairy firm Vinamilk soar after trip to China

Shares in dairy giant Vinamilk have unexpectedly soared by 4 per cent in the last two days after the company's milk products were launched in China last week.
Vinamilk, the country's second-largest company by market capitalisation, presented its products at the "Launch of Vietnamese Dairy Products" within the framework of the 2019 China International Food & Catering Expo, held on September 21 in the Chinese province of Hunan.
It was jointly organised by the Viet Nam Dairy Association (VDA) and the Department of Commerce of Hunan Province.
Through this programme, the two countries' enterprises would have the opportunity to meet and connect in order to find appropriate partners for further co-operation, said Peng Zheng, director of the Hunan Department of Commerce.
VDA Chairman Tran Quang Trung stated that Vinamilk was the first and only Vietnamese company to make the list of the world's 50 largest diary companies.
For Chinese consumers' convenience, Vinamilk has set up online stores on Chinese e-commerce websites, in addition to stepping up distribution via large Chinese supermarket chains.
In 2018, Vinamilk started to supply its products to the Hema supermarket chain belonging to Alibaba Group, creating the momentum for expansion to other distribution chains in China.
Hema is one of China's largest chains with more than 150 supermarkets favoured by Chinese consumers in big cities such as Beijing, Shanghai and Shenzhen.
The company has also introduced products to other large supermarkets such as Tian Hong, Hao Huankui and Ho Me Me.
According to one expert, Vinamilk's rapid penetration into the Chinese market had been accompanied by a series of other moves to expand its market in foreign countries.
It has increased its organic farm complex in Laos to an area of 20,000 hectares and 100,000 cattle.
The company has raised its ownership in GTNfoods, Driftwood Dairy Holding Corporation.
These steps showed Vinamilk's ambitions to penetrate international markets to become one of the top dairy companies in the world, the expert told online newspaper Cafef.vn. 
Vietnam Solar Power Expo 2019 opens
The Vietnam Solar Power Expo 2019 opened in Hanoi on September 25, drawing 48 exhibitors and more than 300 enterprises.
Held by Neoventure, a professional investment advisor and event organiser with its registered office in China and Hong Kong, which provides market intelligence and sources asset-based investment opportunities in emerging markets, the event is a chance for participating firms to share experience and expand partnership.
According to To Ngoc Son, deputy head of the Asia-Africa Market Department under the Ministry of Industry and Trade, in recent years, Vietnam has become a focus of many world leading firms in solar power and is likely to continue attracting more investors in the future.
Vietnam has now 82 solar power projects with acombined capacity of 4,460MW, making up about 10 percent of the total power production of the country.
As many as 13 other projects are underway, with a combined capital of 630MW, which are expected to become operational in late 2019, noted Son.
He said that the Government has also issued many policies to support the growth of the solar energy sector towards the goal of turning solar power into a spearhead industrial sector, advising businesses to make full use of this opportunity.
The official stressed the need for the firms to prioritise the green and sustainable development orientations.
Meanwhile, Vincent Chan, Regional Manager of Clenergy, said that the exhibition is a chance for businesses to introduce their products and seek investment opportunities in Vietnam.
He held that with various preferential policies in price by the Vietnamese Government, the renewable energy market, especially solar power, has high potential for development.
The expo will run until September 26, with various activities including conferences, technical seminars and forums./.