Spanish firm invests $43m project in Hue

Vinh Thanh Investment Joint Stock Company, a member of Spain's PSH Group, has held the groundbreaking ceremony of the Hue Amusement and Beach Park in the central province of Thua Thien Hue.
The project is located on 50ha in Phu Vang District with investment capital of more than VND1 trillion (US$43.08 million).
The project includes a tourism service complex including a hotel, resort villas and entertainment areas with a water park,a bird garden, commercial centres and other services.
It will have 1,000 four-star and five-star hotel rooms, 42 luxury villas and other service complexes.
It is expected that the first phase of the project will include a hotel complex with 120 rooms.
Speaking at the ceremony, Chairman of Thua Thien Hue People's Committee Phan Ngoc Tho said that in recent years, with the determination of the provincial leaders in building a transparent and open investment environment, Thua Thien Hue Province was becoming an investment location that attracted domestic and foreign investors, especially in the fields of tourism and services.
Tho said that coastal tourism development was part of the province's strategies to boost the local economy. Provincial leaders had also pledged to create favorable conditions for the project to go into operation soon, becoming a bright spot in the construction of green and environmentally friendly tourist sites in the locality.
Sustainable business capacity needed: workshop
Sustainable development is an urgent need for countries around the world and Vietnam has made great efforts in this regard, heard a workshop in Hanoi on September 27.
The policy of sustainable development had been consistent and integrated throughout all socio-economic development strategy programmes of Vietnam, Hoang Quang Phong, Vice Chairman of the Vietnam Chamber of Commerce and Industry (VCCI), said at the workshop.
The seminar aimed at providing Vietnamese businesses with solutions to reduce the demand for wildlife products, thereby raising the social responsibility of the business community in preserving nature.
This was also an opportunity to share experiences among domestic and foreign management consultants with businesses in search of new initiatives for business strategy planning and new corporate governance tools in finance, marketing, as well as human resource management.
According to the World Bank, in 2018, Vietnam ranked 69th out of 190 countries and territories in its business environment and ranked 77th out of 140 countries in competitiveness.
In the same year, Vietnam ranked 54th out of 160 countries in sustainable development, showing that the Southeast Asian country is trying to surpass other countries of the same regional development level.
Vietnamese enterprises are benefiting from the impressive economic development results achieved in previous years, meanwhile, taking advantage of the signed free trade agreements to achieve higher growth rates, with better competitiveness and greater sustainability.
The Government has launched many programmes to support businesses, encourage creative production models, build a healthy and transparent business environment, promote the development of quality human resources and energy projects, as well as building collaborative and interactive economic mechanisms. Thus, businesses and management agencies can participate in activities and jobs that contribute to preserving the environment.
Sarah Ferguson, head of TRAFFIC's Viet Nam office, said that in the context of deep integration and constant competition, businesses needed to create advantages and develop business capabilities. Entrepreneurs would succeed when building a business model that brings lasting value to the community, building a creative vision and business strategy, run by a team of dedicated, confident employees.
She suggested that businesses become members of environmental and socially responsible associations. Business leaders and employees should sign a commitment not to buy, sell or participate in the trade of endangered, precious and rare wildlife, at the same time sharing information on animal and plant protection activities and encouraging friends, colleagues and family to join hands in this activity, she added./.
In Quang Tri Province, switching to solar energy is a matter of course
Hundreds of photovoltaic panels glow with a pale blue light at sunset, spread over a vast area which a year ago was wasteland.
The LIG Solar Power Plant is the first of its kind in Quang Tri.
For a province long associated with the devastation of war and severely hit by the disaster caused by Taiwan-invested Hung Nghiep Formosa Ha Tinh Steel Co Ltd in 2016, the switch to sustainable energy and a green economy is inevitable.
It took less than eight months to realise a VND1.2 trillion (US$51.6 million) project – from a plan on paper to part of the national power grid in late May 2019.
The potential of renewable energy, including wind and solar power, has been a focus for Quang Tri Province and formulated into a long-term strategy for sustainable development. This industry is designed to work alongside organic agriculture and fishery.
"The LIG Solar Power Plant, with a capacity of 49.5MW, invested by Licogi 13 Joint Stock Company, was implemented in Gio Linh District's communes of Gio Thanh and Gio Hai in late 2018 and started commercially generating electricity on May 22, 2019," Ha Sy Dong, deputy head of the provincial People's Committee told Viet Nam News.
"It was granted incentives in terms of corporate income tax, import tax, land lease and other support," he added.
According to Quoc Ho Hiep Nghia, deputy director of Quang Tri Province Department of Industry and Trade, the sandy, coastal area where the plant is located is infertile, making land clearance much easier.
"Land compensation and administrative procedures were all transparent to gain local residents' approval, ensuring the plant would come into operation before June to enjoy favourable price regulated by the Government decision no.11," said Nghia.
Under the document, which took effect from June 1, 2017 to June 1, 2019, all output produced by solar power plants would be purchased at US9.3 cents per kWh – a profitable rate for investors.
"Since its first months were some of the sunniest in Quang Tri Province, the plant operated at full capacity. The company has proposed to expand the project in other localities," he said.
Vision
Despite still being slow in attracting investment, Quang Tri Province has showed efforts in enhancing proactive leadership as well as business support services in the period from 2014 to 2018, rising 1.22 and 0.35 points, respectively, according to the 2018 Provincial Competitiveness Index (PCI) report by Viet Nam Chamber of Commerce and Industry in March, 2019.
These improvements along with a comparatively rich resource of solar irradiance – some 1,800 sunshine hours per year – have encouraged investors to fund energy projects in the province.
At present, two other solar energy power projects called Gio Thanh 1 and Gio Thanh 2, with total capacity of 100MW, are underway in Gio Linh District.
3,000 panels spanning an area of 124.8ha, once completed, will provide 130 million kWh of electricity per year for the national power grid, helping to reduce 105 tonnes of carbon dioxide annually.
Six other projects, including one floating solar farm, which are expected to generate 550MW of electricity per year, have been proposed to Ministry of Industry and Trade (MoIT).
One megawatt peak (MWp) is expected to contribute from VND350 to 500 million ($15,050 to 21,500) to the local budget.
"A solar energy farm occupies a large area, from 1 to 1.2ha. Therefore, we are eager to develop the industry over infertile land. Water-based projects are also prioritised as they help to operate irrigation systems and, at the same time, produce sustainable energy," said Nghia.
Challenges and adaptation
The MoIT in mid-June filed to the Government a plan on feed-in tariffs (FiT) for solar energy projects based on the irradiance zonal classification of provinces and cities into two different zones.
Under the plan, the FiT rates fluctuate from 6.67 to 7.89 cents per kWh for a group of six provinces with high solar irradiance, called Zone 2, including Ninh Thuan, Binh Thuan, Khanh Hoa, Dak Lak, Gia Lai and Phu Yen.
The remaining 57 provinces and cities with lower solar irradiance known as Zone 1 will enjoy the tariff rates between 7.09 and 8.38 cents depending on solar technologies.
Quang Tri Province has also asked MoIT to name it in Zone 2, regarding its high potential – about 4.5kWh generated per one square metre of solar panel – as well as difficulties in calling for investment, Nghia said.
The power transmission infrastructure, one of the biggest challenges for solar energy projects, is also on the table.
The major 110kv transmission line connecting the provincial capital Dong Ha and border town Lao Bao – Viet Nam's gateway on the East-West Economic Corridor – is being overloaded.
Local authorities have worked with the MoIT, Viet Nam Electricity (EVN) and related agencies to push the upgrading process of Lao Bao Substation by mid-2021, compared to 2024 in the initial plan.
A new power transmission system project with a 250kw substation will be deployed in the period between 2024 and 2030.
The preparation has been completed, however, Quang Tri Province and its solar energy investors have been still waiting for the Government's new pricing decision.
The document, which will replace Decision No. 11, was expected to be issued in mid-September yet has remained unrevealed by now.
"We are supporting investors in surveying and planning when waiting for the new prices. With suitable prices, I believe solar energy projects, along with other renewable energy plants, in Quang Tri will thrive," said Nghia.
Crafting a climate policy revolution
Climate change is moving faster than humanity, and humanity is struggling to stop it. Every part of the world, including Vietnam, is still not doing enough nor moving fast enough to prevent irreversible and catastrophic climate disruption. Caitlin Wiesen, resident representative of the United Nations Development Programme in Vietnam, writes about a need for a climate 'doi moi' to Vietnam's future and prosperity.
Every day, in every part of the world, including Vietnam, it is clearly visible that we are off course and still not doing enough, nor moving fast enough, to prevent irreversible and catastrophic climate disruption, according to the UN secretary-general.
The Intergovernmental Panel on Climate Change 2018 Special Report on Global Warming of 1.5oC confirmed that climate change is running faster than we are and that we are running out of time as all countries' current national pledges made through Nationally Determined Contribution (NDC) actually set our planet towards a global average temperature increase of 3ºC or more.
The report provided a glimpse of hope that it could still be possible to limit global warming to 1.5ºC to avert major adverse impacts, but this will require urgent and far more ambitious actions to cut emissions of greenhouse gases (GHG) by about 45 per cent from 2010 levels by 2030 and reach net zero emissions by 2050. This will require taking unprecedented transformative and systemic action in all aspects of society and economy.
Against this backdrop, the UN Secretary-General is convening the Global Climate Summit in New York on September 23 and has asked world leaders to share their concrete plans – not speeches – on how they will enhance their NDCs by 2020, in order to reduce the impacts of climate change. These impacts are undermining the progress on the Sustainable Development Agenda, threatening to reverse many of the gains already made, and is ultimately threatening global prosperity, including here in Vietnam.
For Vietnam to achieve global ambitions, the country needs to fully embark on a climate 'doi moi' as fundamental as the economic equivalent. This climate policy revolution would help transform the economic model, to one that prioritises the transition to clean energy, green investments, circular economy, resource productivity, and nature-based solutions, and that takes a holistic and inclusive approach of engaging government and society.
By accelerating the deployment of renewable energies, Vietnam can take advantage of the declining cost of wind energy and solar photovoltaic power generation and rapid technological innovations. With that at hand, the country can significantly improve energy savings which in turn helps improves productivity by reducing energy consumption per unit of output. The transition to higher penetration of renewable energies in the power mix and better energy efficiency would not only reduce GHG emissions but also increase energy security for Vietnam, given its increasing import of coalfor electric generation.
Moreover, the adoption of circular economy principles will help improve productivity through reducing materials and resources as well as waste because waste from one sector can be used as input in another sector. Already there are many cutting-edge technologies that Vietnam can adopt. The key sectors that accelerate transformation toward a circular economy include: agriculture, construction, manufacturing, logistics, and plastics. Enhanced engagement between the government, the private sector, and consumers will support the development of a tailor-made approach to circular economy best suited for Vietnam.
Nature-based solutions are a long-term effective, cost-efficient, and globally scalable approach for climate action, with the potential to remove up to 12 gigatonnes of GHGs per year, build climate resilience and adaptation in various sectors and regions, and add an additional $2.3 trillion in productivity growth to the global economy, while supporting vital ecosystem services.
Vietnam's natural environment and biodiversity hold great potential to reduce GHG emissions as forests and marine andcoastal ecosystems are naturally occurring carbon sequestration sinks and also are imperative for adaptation strategies and for providing important ecosystems resources that support local livelihoods.
This is apparent in the coastal regions where the Vietnamese government and the United Nations Development Programme are working with local authorities and communities to plant and regenerate 4,000 hectares of coastal mangroves that will not only build resilience of communities to increased flooding from storms but will also lead to a carbon sequestration of an anticipated 1.9 million tonnes of CO2 equivalent.
The next 10-year Socio-Economic Development Strategy of Vietnam and the eighth Power Development Plan provide pivotal opportunities to trigger the transformation needed today towards a green and efficient economy, powered by clean energy.
Vietnam can embark on an institutional and policy reform to enhance national and regional integrated planning, budgeting, investments processes to reduce fragmented investments, as well as enhance synergies of actions and coordination both horizontally and vertically, shifting away from traditionally siloed approaches. Achieving climate mitigation targets will require shared efforts among all ministries and localities, including key sectors of energy, industry, transportation, construction, and agriculture.
The country also needs to enhance risk-informed planning and development through full integration of vulnerability and risks into strategies and plans, enabled by the establishment of comprehensive information systems of climate risks, vulnerabilities, and natural disasters. Lessons from highly integrated planning and management approaches should be used to facilitate integrated planning with climate change adaptation and mitigation components in other regions such as the Red River Delta or the Central Highlands.
With regard to innovative climate finance, Vietnam can leverage the immense amount of international and domestic private sector finance available through introduction of innovative financing tools. This includes developing the green and blue bond market for raising long-term capital for climate change mitigation and resilience-building actions, gradually adjusting environmental taxes, and develop a domestic carbon market.
Vietnam can advocate at the global level to redefine international development support rules to allow lower-middle-income countries like itself to borrow at concessional rates for all climate change mitigation actions.
All members of society, from everyday citizens to private sector enterprises, have an important role in a climate 'doi moi' and must actively participate and be engaged in this transformation to a low-carbon society.
Citizens, as consumers, must demand these products and also change their behaviour and actions to be more suitable with low-carbon lifestyles, through reducing their waste, employing low-carbon transportation options, and changing social norms about the environment.
The private sector has a special role in a climate 'doi moi', it can make transformational change in sustainable production processes to produce environmentally-friendly products. The climate responsible businesses and enterprises have increasing invested in green and clean products such as solar energy technology, and electric vehicles.
As 2020 is already on our doorstep, and the crucial year of 2030 for massive reduction of GHG emissions globally is not far away, Viet Nam must do more and do it faster. Now is the time for Vietnam to fully put into practice a comprehensive climate 'doi moi' to ensure a future that is green, inclusive, and prosperous for all Vietnamese.
The UNDP in partnership with UN sister agencies stands ready to support the government in this critical transition.
Fourth Industrial Revolution nudges green building materials along
Industry 4.0 is pushing the building materials industry to increase capacity, decrease the consumption of raw materials and energy, and reduce CO2 emissions, while encouraging the development of environmentally friendly materials.
The transformed conditions and the rising demand for green building materials incited the Vietnam Association for Building Materials to organise the international conference on "Vietnam's building material industry in the Fourth Industrial Revolution" in Hanoi on September 20 to discuss industry changes to adapt to Industry 4.0.
According to the Tong Van Nga, president of the Vietnam Association for Building Materials, since the beginning of the country's doi moi reforms the building materials industry has seen remarkable development. Notably, in 1987-2018, cement production increased more than 31 times in production capacity and 50 times in production volume.
Besides, ceramic tiles products increase more than 760 times in production capacity and 560 times in production volume. Sanitary accessories products saw an increase of over 270 times in production capacity and 350 times in production volume while the figure for building glass products (tempered glass to make door, glass to make windows)are 95 times and 114 times, respectively.
Besides, the building materials segment saw the mass entry of foreign players, including Thysenkrupp and Loesche from Germany, Sacmi and Marmomacchine from Italy, and enterprises from Japan and Korea.
"The conference provided updated information to investors, technical specialists, and managers in the building materials industry wrought by Industry 4.0, the impacts of which can be felt in almost all areas of life. It also supplied information about trends and new materials to adapt to green and environmentally friendly demand," said Nga.
"We took advantage of the Third Industrial Revolution to produce remarkable development in the building materials sector, and we should do the same with Industry 4.0," said Nga.
Nghe An becomes ideal integrated investment hub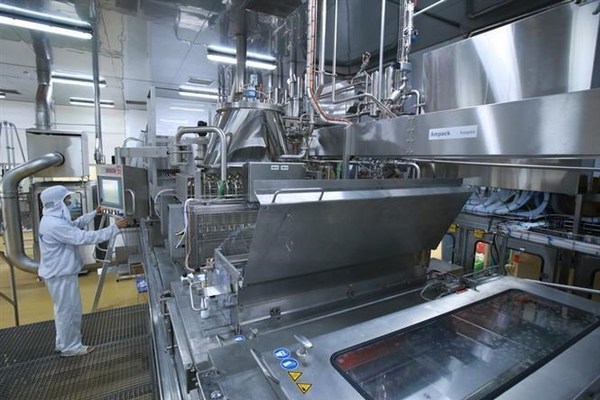 As more local and foreign companies are flocking into the central province of Nghe An, industrial groups such as WHA Industrial Zone are set to become a promising address for their investments.
Nghe An has attracted 690 investment projects with the total registered capital of VND143 trillion ($6.2 billion) in the previous five years.
Cross-border connectivity, strong support from local leaders, and the province's strategic geographical location are the key drivers which are turning Nghe An into a magnet for investment.
By virtue of its location, Nghe An has a ­coastline of 82 kilometres with convenient access to three deep seaports. The province also boasts an international airport, a railway station, good quality national highways, and four border gates to Laos.
The province provides also sufficient cross-border connectivity for investors to key markets in the region such as Laos, Thailand, and China.
In addition, Nghe An's infrastructure and expressway network has been accelerated for competition. A new expressway is slated to be completed in 2022, along with a high-speed train and Vinh International Airport, which will further improve the regional links and establish the province as a major industrial hub of Vietnam.
Furthermore, Nghe An is attracting investors thanks to its abundant labour force. The province has a population of 3.2 million people, of which 1.9 million are of working age.
The constantly improving investment environment and preferential treatment such as special tax incentives at local industrial parks have paved the way for the stellar rise of investments in the province. In particular, investors will enjoy a tax reduction of 50 per cent in the first 15 years of operations and a 100 per cent tax exemption in the first four years.
Speaking at last week's investment conference, Thai Thanh Quy, Chairman of Nghe An People's Committee, said that the province has a lot of room for development, so it is expecting businesses to increase investment in the locality. Local leaders are committed to accompanying investors and valuing their success, thereby building up mutual trust.
nghe an becomes ideal integrated investment hub
Nguyen Huu Duc, general director of WHA Management Services Vietnam said, "With the rapidly expanding industrial sector in Vietnam and in the region, Nghe An is an ideal location for investors to start, run or grow their business. The area is dynamic and a strategic gateway to major markets such as China, South Korea, and Japan. It is quickly becoming an integrated hub of business, education, manufacturing, transportation, and logistics."
According to Duc, WHA Industrial Zone 1-Nghe An is slated to be the largest ­industrial zone (IZ) in north central Vietnam. With 3,200 hectares upon completion, WHA Industrial Zone 1-Nghe An will be the perfect location for businesses to ­develop and increase their footprint.
WHA Industrial Development Plc., has over 30 years of experience in industrial estates development in Thailand is bringing decades of award-winning infrastructure and environmental experience. In Nghe An, the company draws on this ­experience gathered from its ­industrial estates, including Thailand's Automotive Cluster and Petrochemical Complex, located in a major industrial hub in Southeast Asia.
Therefore, IZ development in Nghe An is representing an opportunity for manufacturers, distributors, and investors to grow in Vietnam and the Southeast Asian region as a whole.
"We can proudly and confidently assure all future ­investors of our high uncompromising industrial estate standards, dependable industrial utilities, and quality services," Duc said. "We invite potential investors to visit WHA Industrial Zone 1-Nghe An, so they can see our sustainable, dependable, and environmentally-friendly industrial zone and a community that will foster prosperity and growth."
Binh Thuan hits project jackpot
A record capital volume of nearly VND457 trillion ($19.87 billion) was committed by investors for 22 projects in the south-central province of Binh Thuan at the 2019 Investment Promotion Conference held last weekend.
Among those, Binh Thuan signed a MoU for 11 projects with total investment capital of VND435 trillion ($18.9 billion). Further, 11 other projects with total investment of VND21.8 trillion ($947.8 million) have received approval in principle, mainly in urban, industrial, and agricultural development, as well as healthcare facilities.
According to Phan Nguyen Hoang Tan, deputy director of Binh Thuan Planning and Investment Department, the conference had directly called on strategic investors and partners who are capable and have high prestige in different key areas such as urban and tourism development, green energy, agriculture, and infrastructure.
"We are giving priority to strategic investors and partners who have strong financial capacities and be able to invest in outbreak investment fields which are suitable to the sustainable development of the province, especially those in new technologies which are creating positive impact to the people and pushing economy and society of the project," Tan said.
In renewables, Energy Capital Vietnam has signed up to invest in a liquefied natural gas facility with capital of VND116 trillion ($5 billion), and Enterprize Energy will invest in the Thang Long Wind offshore wind power project with capital of VND276 trillion ($12 billion).
Meanwhile in the tourism sector, TMS Group proposed a beach tourism venture with investment capital of VND14.7 trillion ($639.1 million) and FLC Group proposed to invest VND4.8 trillion ($208.7 million) into an eco-tourism resort.
The province is focusing on calling investment capital into tourism properties which are trending among investors moving capital inflows from major cities to provinces, especially to localities with a large room for developments like Binh Thuan. Foreign capital flows into Vietnam are also set to increase thanks to Vietnam's rapid integration into the global economy.
Binh Thuan also released a list, calling for investment from interested financiers. The province will focus on high-end tourism, entertainment projects, urban development areas, residential projects, sport development projects, and the infrastructure system. It also plans to develop the brand name of Ham Tien-Mui Ne into a prestigious destination for international tourists.
Moreover, Binh Thuan is calling for investments into agriculture, forestry, marine products, mineral resources, manufacture, and IT equipment, as well as expanding clean energy.
According to figures released by the provincial People's Committee, industrial and construction sectors are contributing more than 30 per cent to the gross regional domestic product (GRDP) of the whole province. Binh Thuan is envisioned to be the nation's energy centre with a total capacity of up to 12,000MW in 2020.
In agriculture, the province will particularly call on smart projects applying high technologies, setting up a value chain of farming and husbandry processing ­towards international standards and climate change adaptation.
Notably, the economic growth momentum in 2019 continues to be maintained. In the first six months of the year, the province's GRDP increased by 8.46 per cent on-year, and the provincial budget revenue climbed by 30.9 per cent on-year. Meanwhile, tourist arrivals in the first half of 2019 reached about three million, up 12 per cent on-year. Total ­revenue from tourism hit VND7.4 trillion ($321.7 million) as compared to the same period last year.
Catapulting sustainable agriculture and growth
The central region is cultivating suitable conditions for promoting high-tech agricultural development, an industry helping the region to court an influx of recent investment and laying the foundations for future sustainable development.
Most apparent are the preferential policies for investing in high-tech agriculture, and the government approval for establishing high-tech agriculture zones in diverse locations in the region, including Danang, Quang Nam, Quang Ngai, and Phu Yen.
According to Truong Quang Nghia, Secretary of Danang Party Committee, the development of high-tech agriculture helps formulate effective agricultural models and first-rate products, meeting the needs of urban people.
"Every year, the city benefits from quality supply of organic rice, high-tech clean vegetables on par with VietGap standards, and orchids. In the coming time, we will drive an emulation of model production and business farmers, in association with high-tech applications, focusing on quality and food hygiene and safety criteria," Nghia said.
Localities have also been working on budget arrangements, transport infrastructure improvements, irrigation infrastructure, energy sources investment and more, making the region more lucrative to investors.
The growing appearance of new agricultural production brands has brought expectations of a fresh development stage for the central region's agriculture.
Privately-held TH Group has initiated a project in the south-central coastal province of Phu Yen province, and FLC Group has also decided to invest in Phu Yen High-tech Agriculture Zone in Phu Hoa district.
Meanwhile, Binh Dinh province has a strong fisheries industry, and an economic sector which contributes greatly to agricultural development. In addition, as livestock is another advantage of Binh Dinh, the province has been successfully implementing a large-scale farm development model.
In particular, Binh Dinh has been deploying a cow-breeding programme, a high-quality beef cattle programme, and a safe vegetables enterprise with investment from New Zealand.
Quang Ngai province is no exception. Some major local players have set up headquarters in the province's southern areas, such as Duc Pho and Mo Duc district. In addition to this, a Vinamilk project is being valued at VND700 billion ($30.4 million).
In the north, FLC Group has come up with a complex based in Dung Quat Economic Zone, including a component project on advanced agricultural development.
The authorities of Quang Nam province has a clear strategic vision for inclusive development in areas across the province, particularly in eastern and western areas.
In the east, expedient planning and strict management have helped to attract investment into industry, tourism, and high-tech agriculture with the participation of T&T Group, Dai Duong Xanh, Vingroup, Hoang Anh Gia Lai, and THACO, among others.
In the west, the beloved Ngoc Linh ginseng has been grown extensively in Tay Giang, Dong Giang, and Nong Son, creating a distinct ecotourism area. As for Danang, despite having a shrinking agricultural area, the city is now being positioned as a tourist spot.
Agricultural reform focus
High-quality holiday destinations are synonymous with good nutrition and food safety. In recent years, Danang has been keeping a close eye on controlling food sources, whilst simultaneously promoting modern agricultural production in Hoa Vang district to ensure that clean, safe, and high-quality food is supplied to visitors.
Phan Ngoc Tho, Chairman of Danang People's Committee, said, "In the future, Danang will be focusing on agricultural development towards increasing added value and sustainability in association with building new rural areas. In this regard, establishing and developing clean and high-value agricultural production models in diverse ecological regions and expanding the application of high-tech agriculture models are our top priorities."
The obvious effectiveness of modern agricultural methods has contributed to changing the mindset of local farmers, helping to formulate a new style of agriculture for rural workers throughout the region.
At the same time, the application of modern agricultural production models has enabled farmers to generate extra funding to reinvest in cultivation, livestock breeding, or processing, and made it possible to improve local transport and tourism infrastructure, bringing the countryside closer to the city.
Founder of TH Group, Thai Huong, stressed that nobody would lose their land. "Farmers will still cultivate their own area themselves. They have only leased it to the group, and become the group's workers," she said.
"We will provide farmers with technology and seeds, and then procure, process, and market the products to create a closed value chain in agricultural production, through planting, harvesting, and product processing and marketing, to benefit farmers," Huong added.
Resonance
At the recent Central Region Economic Development Conference in Quy Nhon city of Binh Dinh, Prime Minister Nguyen Xuan Phuc emphasised the importance of the central region focusing on tourism development.
While the central area has been blessed with enormous natural resources, hence the phrase "golden forest, silver sea", the region is unsure of how to avail of these resources in an effective manner, how to ensure sustainability, and how to maintain the forest ecosystem in the light of tourism development.
Ecotourism growth has thus far proved to be the right approach for the region, by forest development intertwining with farm models through the application of high technology, helping to protect forests and other valuable resources. This direction is taking shape in Danang, but it is still fragmented and has not been properly planned. In the eyes of industry experts, Danang has almost exploited its entire coastal resources and plain land fund.
Danang boasts many advantages in the Han River, mountains, waterfalls, and a diverse forest biosphere, which is why Sun Group and DHC Group are deploying an ecotourism model with Ba Na Hills, and Than Tai Mountain Hot Spring Park.
As for Thua Thien-Hue, the Truong Son mountain range is closer to the sea, while the majestic Bach Ma mountain and many other similar landmarks are calling for a new development vision, promoting their strengths while taking into account nature preservation for both local and international tourists.
In Quang Nam, many people enjoy the beauty of its two famous World Heritage sites such as Hoi An and My Son Sanctuary, but the province has much more to entertain visitors.
For example, sightseers can immerse themselves in the villages, where people fish and grow vegetables. What tourists need is a chance to experience this embodiment of Vietnamese culture, and the tranquility of the countryside.
Stretching from Nghe An to Binh Thuan, the central strip's immense green space is calling out for mindful and capable investors to avail of local economic potential and help preserve the "golden heritage" for eternity.
LinkSME opens huge supply chain opportunities for Vietnamese SMEs
The LinkSME project on improving supply chain linkages for Vietnamese small- and medium-sized enterprises (SMEs), funded by the United States Agency for International Development (USAID), has been launched yesterday (September 24).
Today, USAID, the Vietnamese Government Office, and the Ministry of Planning and Investment (MPI) launched the USAID linkages for SMEs project (USAID LinkSME).
The five-year, $22.1 million USAID LinkSME project will work with the Government Office and the MPI to strengthen the SME supply chain linkage ecosystem and improve business associations' and trade groups' capacity to support SME business development.
Linking SMEs with lead firms will advance the Indo-Pacific vision of improved trade and competitiveness and support USAID/Vietnam's objective of expanding inclusive, market-driven, private-sector-led growth.
At the ceremony, Minister and Head of the Government Office Mai Tien Dung highlighted the support of the US government in improving institutional capacity and administrative procedures.
The investment climate in Vietnam has been improving. Around 3,451 of 6,191 business conditions and 6,776 of 9,926 goods lines have been removed since 2018, while 30 administrative procedures have been simplified, saving VND6.3 trillion ($274 million) per year.
"Moreover, we are building an e-government, as well as a digital economy and society. By the end of next November, we will launch the National Public Services Portal, contributing to preventing petty corruption," Minister Mai Tien Dung said.
The LinkSME project is part of the process of improving the business environment, as well as creating opportunities for integration by linking domestic businesses with regional and international partners.
"The LinkSME project plays an important role in the sustainable development of the country, and in helping Vietnam overcome the middle-income trap in the next decade," the head of the Government Office said.
Sharing the same opinion, Minister of Planning and Investment Nguyen Chi Dung confirmed that the project would help to overcome the challenges that Vietnamese SMEs are facing, strengthen linkages of SMEs, and promote them to reach out to international markets.
The minister emphasised the target of the prime minister and the government to develop a dynamic and innovative private sector, setting businesses as the centre and driving force of development.
According to the MPI, there are over 730,000 operating enterprises which significantly contribute to the economic growth and sustainable development of the country by creating jobs, improving the lives of employees, and narrowing the gap between the rich and the poor.
However, low technology adoption, low productivity, lack of experience in working with leading firms, as well as a shortage of skilled staff and management are all issues waiting to be addressed.
Minister Nguyen Chi Dung highlighted the role of LinkSME to improve the productivity of enterprises and boost the economic development of the country. He also suggested the US government to develop other projects to improve competitiveness, training, technology, and helping Vietnamese businesses join the global value chain.
In response to the minister, US Ambassador to Vietnam Daniel J. Kritenbrink said: "The goal of the US government here is to support the development of a strong, prosperous, and independent Vietnam. We are honoured to be your partner and to invest in your success."
"I am equally confident that the US-Vietnam comprehensive partnership will continue to flourish as well. We are looking forward to continuing our prosperous partnership to help boost private sector growth and accelerate Vietnam's economic potential," he added.
LinkSME, which aims to significantly increase the quantity and quality of linkages between Vietnamese SMEs and leading firms, is currently operating in the electronics and metals sectors and will expand to other sectors in the future.
USAID LinkSME analysis quantifies the current growth potential for Vietnam through strengthening supply chain at $58 million.
The project will connect SMEs with leading firms interested in increasing local content in Vietnam and deepening their local supply chain, providing access to their procurements as well as providing technical assistance to upgrade and meet leading firms' requirements.
Meanwhile, lead firms will be connected with qualified Vietnamese SME suppliers who understand major firms' needs, and will be provided better information about suppliers' product lines, capabilities, and efficiency, while significantly reducing the cost of locating Vietnamese suppliers.
Local enterprises reaching out via Wire and Tube Southeast Asia 2019
Vietnamese tube firms sought opportunities to expand their reach to the world through Wire and Tube Southeast Asia 2019 taking place at the Bangkok International Trade & Exhibition Centre (BITEC), Thailand recently.
On the first day of Wire and Tube Southeast Asia 2019, Vu Tien Cong, general director of Hoang Vu Stainless Steel Group, a Vietnamese firm, received an invitation to build a factory in Mexico from a Chinese company. This is a market that Cong is aiming for.
"Mexico is among the CPTPP markets where tariffs will be reduced to 0 per cent. Besides, it is very close to America, another of our target markets," Cong told VIR.
Despite participating in Wire and Tube Southeast Asia for the first time, Cong had many times to come to the exhibition in the role of a visitor.
"When I was a visitor, I saw many deals made at the exhibition. And at this year's exhibition, I have met with many companies from different countries. I believe I can turn these opportunities into valued importers," Cong said.
Not far from the booth of Cong's company is the booth of Tan Van Phuc Steel JSC, a 25-year-old company that has been exporting to Cambodia, Thailand, and Indonesia for 11 years now.
"We already have some distributors in Thailand and by joining the exhibition, we want to promote our products and hope to find new partners from other countries, particularly from Australia and Mexico," Nguyen Huynh Nhut Huy, senior executive of the Export & Import Department, told VIR.
Meanwhile, producing steel tubes (mainly ringlock scaffolding) for three years now, Khang Duy Manufacturing Investment JSC (KDG) joined the exhibition with the aim of expanding its market to Southeast Asia and Europe.
"Our booth is located at an inconvenient corner but we welcomed many visitors, including both traders and producers from Myanmar, Pakistan, India, Thailand, Germany, and Italy. Our real model of ringlock scaffolding is more persuasive than the pictures in many other booths," Truong Thi Le Ha, Import and Export manager of KDG, shared with VIR.
Although this is the first time her company participates in such an exhibition and there are many companies from China to compete with Vietnamese ones, she Ha was still confident in the quality of her products.
"We are producers, we can customise the products. Moreover, our products – particularly important parts – are made of steel, not cast-iron, so they are much better. Besides, Vietnam holds the advantage in tariff over Chinese competitors," Ha said.
Visiting Ha's booth together with 10 other visitors from India, Raj Kumar Gupta, manager of Interno Infinity Products, told VIR, "Our subsidiary works in the field of construction. We are looking for this kind of product. It is new to India because it's stainless while most such products in India are rusted," Gupta said. "I will contact Ha right when I return to India."
Evaluating Vietnamese exhibitors at Wire and Tube Southeast Asia 2019, Friedrich Georg Kehrer, global portfolio director of Metals and Flow Technologies, Messe Dusseldoft GmbH, said, "Vietnamese companies are very ambitious and I know that they have been producing some impressive achievements and good products. I hope that Vietnamese exhibitors will be as satisfied as companies from other countries."
According to Friedrich, over the years, cities all over Southeast Asia are on a growth trajectory, as industry projections indicate that about 100 million people in the ASEAN are expected to migrate from the countryside to cities from now through to 2030.
"We will see Southeast Asian nations spend an estimated $323 billion on infrastructure development, so the Wire and Tube Southeast Asia 2019 has provided a mutually beneficial platform for exhibitors and visitors to share best practices and shape partnerships and discover business prospects in the global arena," he said.
Taking place in three days, along with the exhibitions of Pack Print International 2019 and T-PLAS, Wire and Tube Southeast Asia 2019 attracted more than 400 leading companies from 30 countries, including seven national pavilions and groups and thousands of visitors.
"This is very impressive and a good show in term of attendants and visitors compared to the show two years ago. These numbers have gone up in a very significant way. We are happy to have managed to bring the right people to the exhibitors," Friedrich affirmed.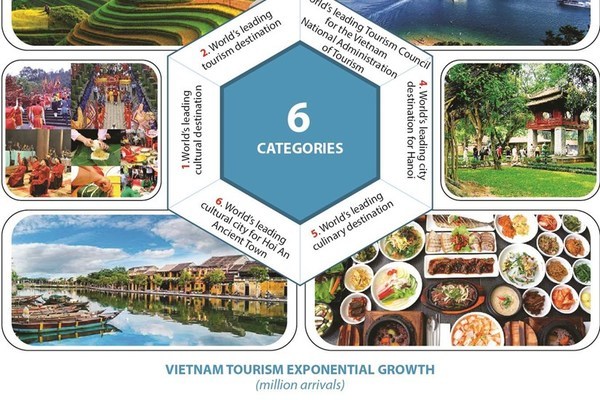 Directing on equitisation SOEs
In order to step up the equitisation of state-owned enterprises (SOEs), Deputy Prime Minister Vuong Dinh Hue has directed ministries as well as related functional authorities to remove obstacles, creating favourable conditions for investors.
According to the report, at the end of 2017, the country had 583 enterprises wholly owned by the state. According to the target set for 2016-2020, the state will only hold a hundred per cent in 103 enterprises working in 11 fields. To reach this, the state will have to sell down its ownership in a good many SOEs, collecting about VND60 trillion ($2.6 billion) in proceeds in 2017-2020.
However, by the end of the second quarter of 2019, only 35 of the 127 SOEs (27.5 per cent) listed for the period were equitised. Thus, progress is far from the goal.
One of the reasons is regulatory obstacles. The other reason is that several ministries, sectors, localities, and state corporations have yet to seriously implement the prime minister's equitisation plan.
Therefore, the deputy prime minister assigned the Ministry of Finance to check the regulations as well as Document No.4544/BTC-TCDN of April 15, 2019 on land use plans after equitising enterprises. Accordingly, the ministry will have to make sure these regulations are in accordance with other regulations and will not lead to a clash of procedures. They will also have to report to the prime minister on the results of implementation within the month.
He also directed the Ministry of Planning and Investment to consider amending and supplementing Decision No.58/2016/QD-TTg dated December 28, 2016 of the prime minister on the criteria for the classification of SOEs as well as the list of SOEs to be equitised in 2016-2020, according to Notice No.7287/VPCP-DMDN dated August 15, 2019.
Ministries, ministery-level agencies, government agencies, people's committees of provinces and centrally-run cities, economic groups, and state corporations were also urged to continue to implement effectively the contents of Digital Notice No.249/TB-VPCP dated July 17, 2019 of Deputy Prime Minister Vuong Dinh Hue on restructuring, equitisation, and divestment in SOEs.