The Vietnam Business Summit 2019 (VBS 2019), one of Vietnam's biggest international business-related events, opened in Hanoi today.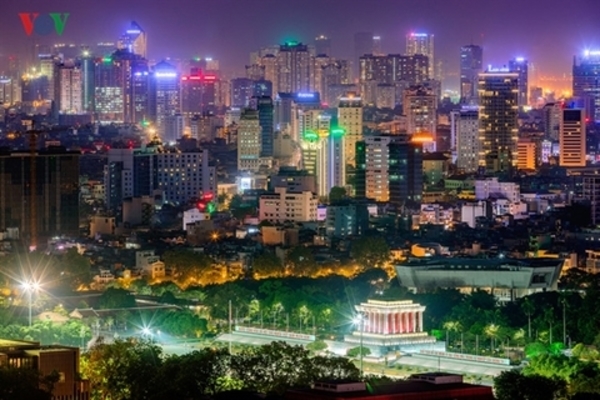 The Vietnam Business Summit opens today in Ha Noi. — VOV Photo
The Vietnam Business Summit 2019 (VBS 2019), one of Vietnam's largest international business-related events, opened in Ha Noi today.
The event is being held in parallel with the 10th Asia Business Summit (ABS) also in Ha Noi on October 17. Both events are hosted by the Vietnam Chamber of Commerce and Industry (VCCI).
Prime Minister Nguyen Xuan Phuc is slated to be among key speakers at the VBS 2019, which has attracted 600 delegates, including 200 CEOs of international businesses and corporations, and a Japanese business delegation.
Under the theme "Vietnam-A Trusted Business Partner in the Digital Age", discussions at the VBS 2019 will focus on scientific and technological innovations, the shift of human resources in a digital age, and many opportunities for Viet Nam.
During the conference, businesses will have an opportunity to update on the latest development trends in the economy in the digital age, learn of new business opportunities, and gain knowledge from the many practical lessons of those who have been successful in the Vietnamese market.
The event will also provide the chance for domestic businesses to connect with international partners and share potential cooperation projects.
The VBS was first held at the APEC Summit in 2017. Following that success, the VCCI was assigned by the Prime Minister to organise VBS-2018 on the sidelines of the 2018 WEF ASEAN Conference in Vietnam. — VNS

Businesses complain they find it difficult to access loans, while banks say many businesses don't have feasible business plans and cannot use capital effectively.
Changes in the global business environment, along with newly issued regulations and guidance on corporate income tax obligations, have been substantially affecting the operations of many businesses in Vietnam.