The number of cooperatives in Vietnam is 30 times higher than in Japan and 18 times than in Germany, but most of them are small scale and weak.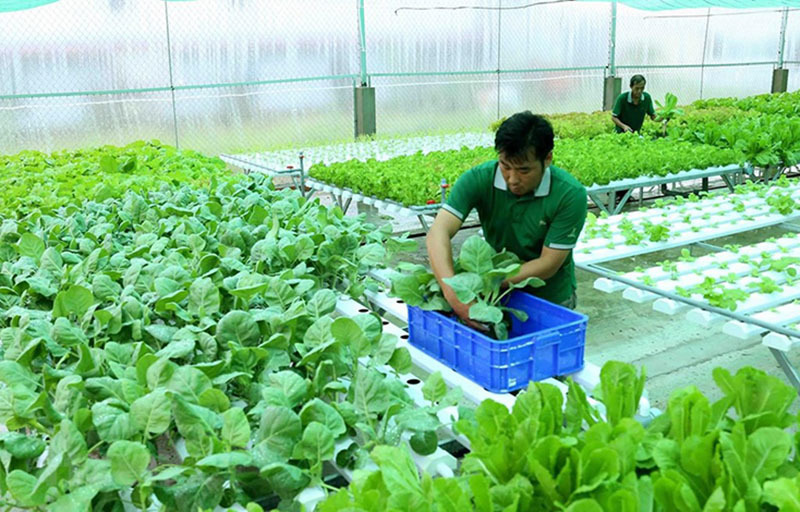 A report reviewing the 20-year implementation of Resolution 13 on reforming and developing the collective economic sector and the 10-year implementation of the 2012 Law on Cooperatives showed that the number of agriculture cooperatives has increased to 18,000 and unions of agriculture cooperatives to 79.
Vietnam has 800 cooperatives more every year in recent years. In 2017-2021, the number of cooperatives soared by three times compared with previous years. It's expected that the country will have 3.23 million cooperative members, or 176 members in each cooperative.
In 2020, the average revenue of one cooperative was VND2.44 billion, or 5.64 times higher than in 2001, while the average income of regularly workers was VND40.5 million, or 9.1 times higher than in 2001.
According to Vietnam Farmer's Union, Vietnam's cooperatives are many in member but weak in health, so they can be seriously damaged in storms and stress. A high number of cooperatives have been dissolved because of Covid-19.
Nguyen Ngoc Bao, President of Vietnam Cooperative Union, said while 100 percent of farming households in other countries join cooperatives, the number is just 35 percent in Vietnam.
Germany once had 40,000 cooperatives in the 1950s, but the figure has dropped to 1,000, while Japan now has 600. However, the cooperatives have a high number of members and large cultivation areas. They organize production on a large scale with inexpensive input materials and high output value thanks to equal product quality because they can join supply chains.
The situation is different in Vietnam. Because of small production scale, farm produce remains uncompetitive. This is also why 85 percent of farm produce has to be distributed through merchants, while the remaining 15 percent goes directly from farms to supermarkets.
The Ben Tre Red Flesh Pomelo Cooperative, for example, is considered a large cooperative in the province, but the farming area of each member is just 3,000-4,000 square meters and only a few cooperatives have one hectare of cultivation land. The quality of pomelo is not equal.
"Only 50 percent of pomelo meets standards, while the remaining are products of lower quality, sold at low prices," a representative of the cooperative said, adding that the cooperative doesn't have cold warehouses.
Bao thinks it's necessary to apply a supply value chain model for cooperatives to create sustainable value, and support the development of cooperatives' logistics and warehouse networks.
Hoan said public investment in logistics infrastructure will be sought to improve capability and encourage farmers to connect with and join supply chains. 
Tam An

Gardeners, farms and cooperatives need to sell 700 tons of longan a day, but collectors and distributors cannot access the growing areas because of Covid-19 restrictions.

The national digital transformation program says Vietnam will develop hi-technology agriculture with a focus on smart and precise agriculture, while increasing the proportion of digital agriculture in the economy.