At the third session of Vietnam M&A Forum 2019 experts explored how to find suitable strategies to build, protect, and develop brands.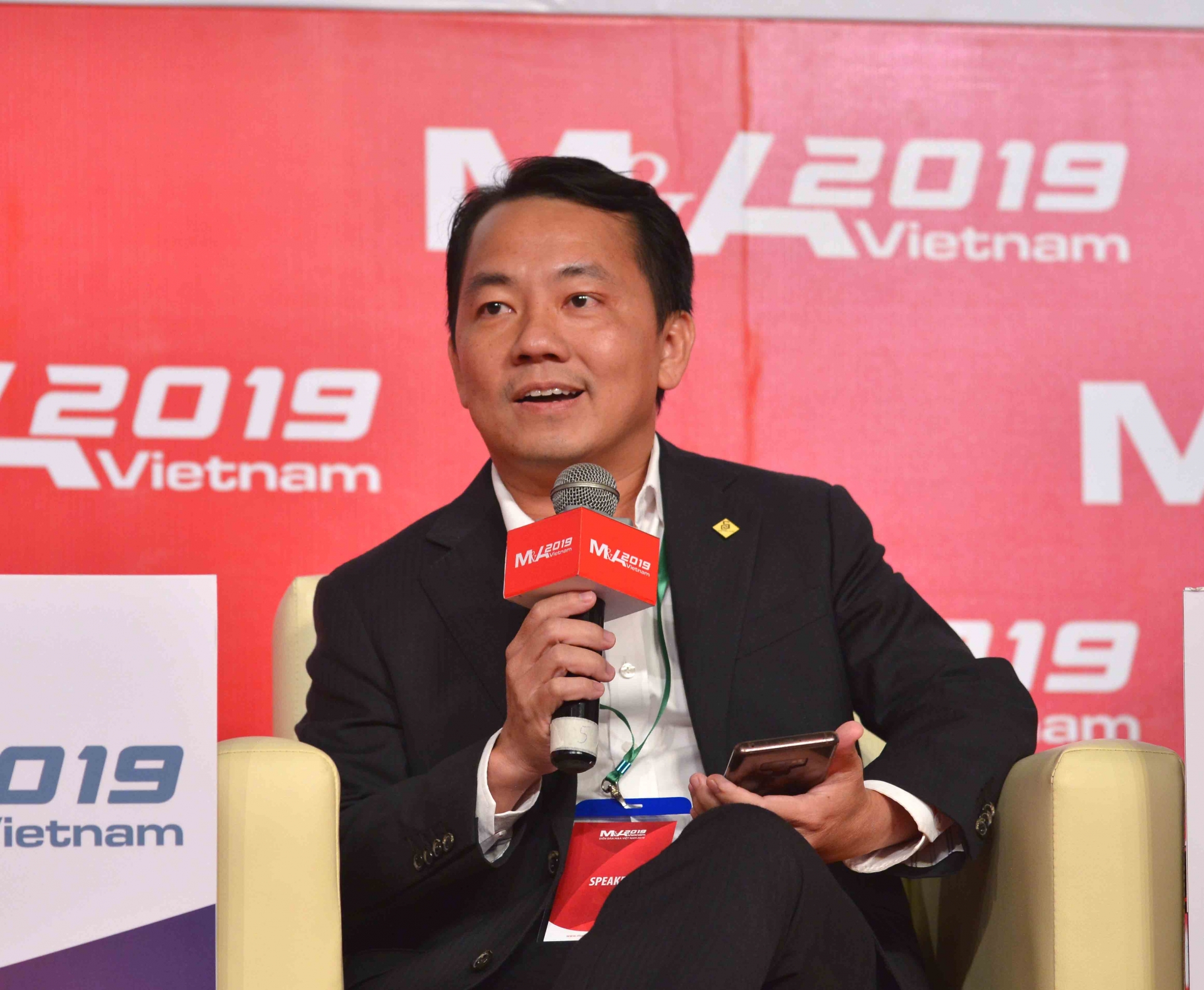 Nguyen Anh Duc, deputy director, Saigon Co.op
We don't think of this as an M&A transaction, but rather as an operational transfer. Our brand value, compared to Auchan, is nothing. Auchan is the world's 68th most well-known brand, according to reports.
The approach to this deal is also different from others. Auchan has a globally-known brand and their retail model is also good.
Honestly speaking, Auchan has global experience and concept, but they haven't transferred this to the Vietnamese market yet. We took over their operations in Vietnam with great care and respect for them, and we'll maintain the brand image of Auchan for some time.
We also know why Auchan leaves Vietnam and we felt much at ease when doing due diligence on their business. We've also received lots of positive value from taking over Auchan's operations in Vietnam. Auchan will surely add to the value of Saigon Co-op.
Regrading whether we want to keep the name Auchan – technically, the global brand value that Auchan has built is lost if we erase the brand. However, even if we don't keep the name, the things that make up Auchan remain the same – and that's also very important.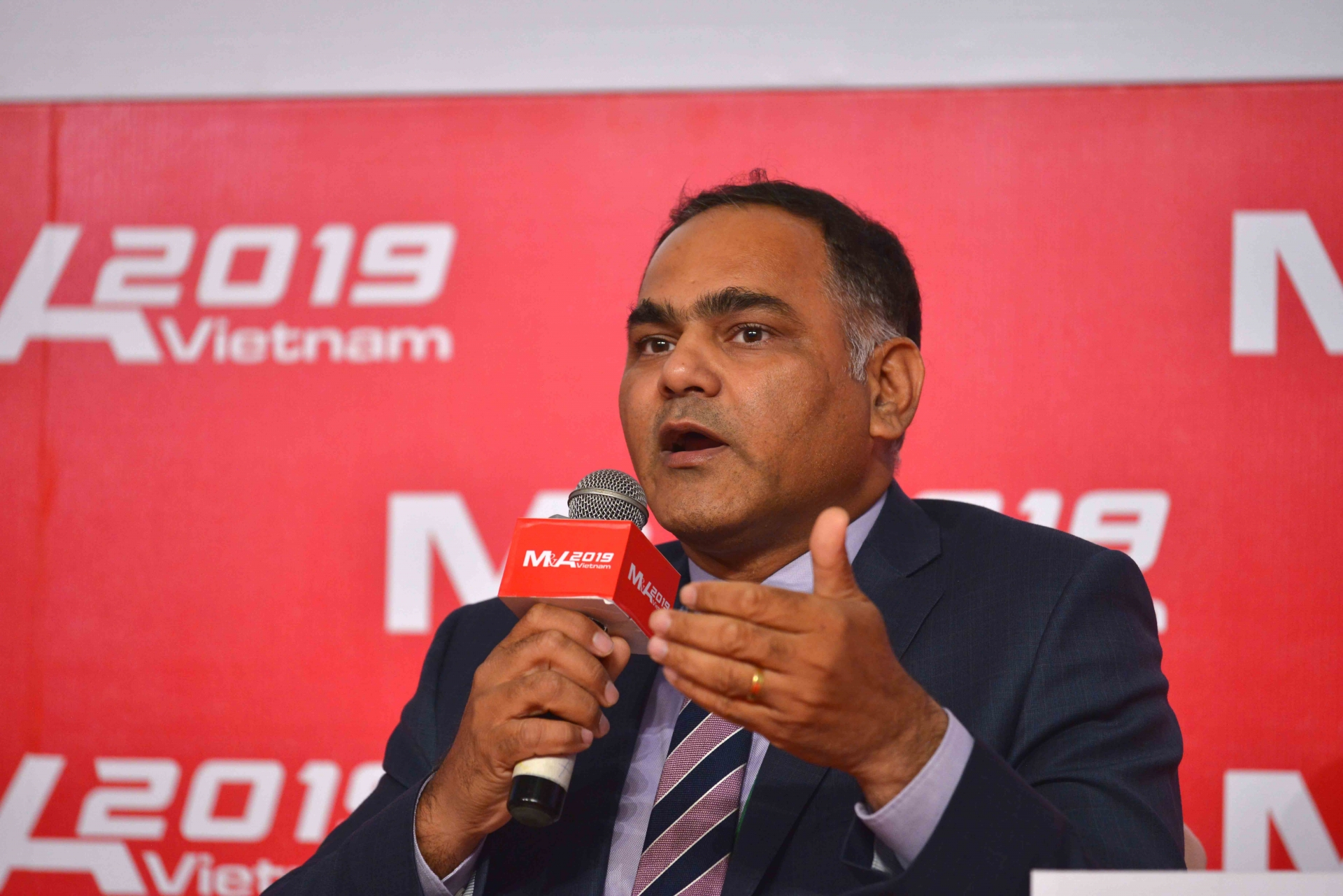 Samir Dixit, director in Asia-Pacific, Brand Finance
Brand value is a very important aspect of strategy, but it does not get the recognition it deserves in M&A transactions. Brand value is very important – we can't succeed if we don't understand it in an M&A deal. It's also an asset, together with other assets owned by the company.
Surveys show that 52 per cent of companies in the ASEAN only focus on tangible assets and neglect non-tangible assets. In particular, only 4.8 per cent of Vietnamese companies care about non-tangibles – which means Vietnamese firms do not understand the issue of branding. This problem is making it difficult to expand the M&A market in Vietnam – people here have yet to understand the value of branding, making deals undervalued.
There are also very few companies that can help with branding in the valuation process. We need specialists, experts who understand the basics of branding – especially when we don't keep the old brand but set up a new one after M&A.
Regarding post-M&A branding, it all boils down to the brand value that you currently have and how you plan to transfer that value to your own business.
If we buy a brand and cannot develop it on our own, we should leave it to another organisation to do it. Sometimes a brand does not have much value in an economic sense, but they're valuable in the client network sense.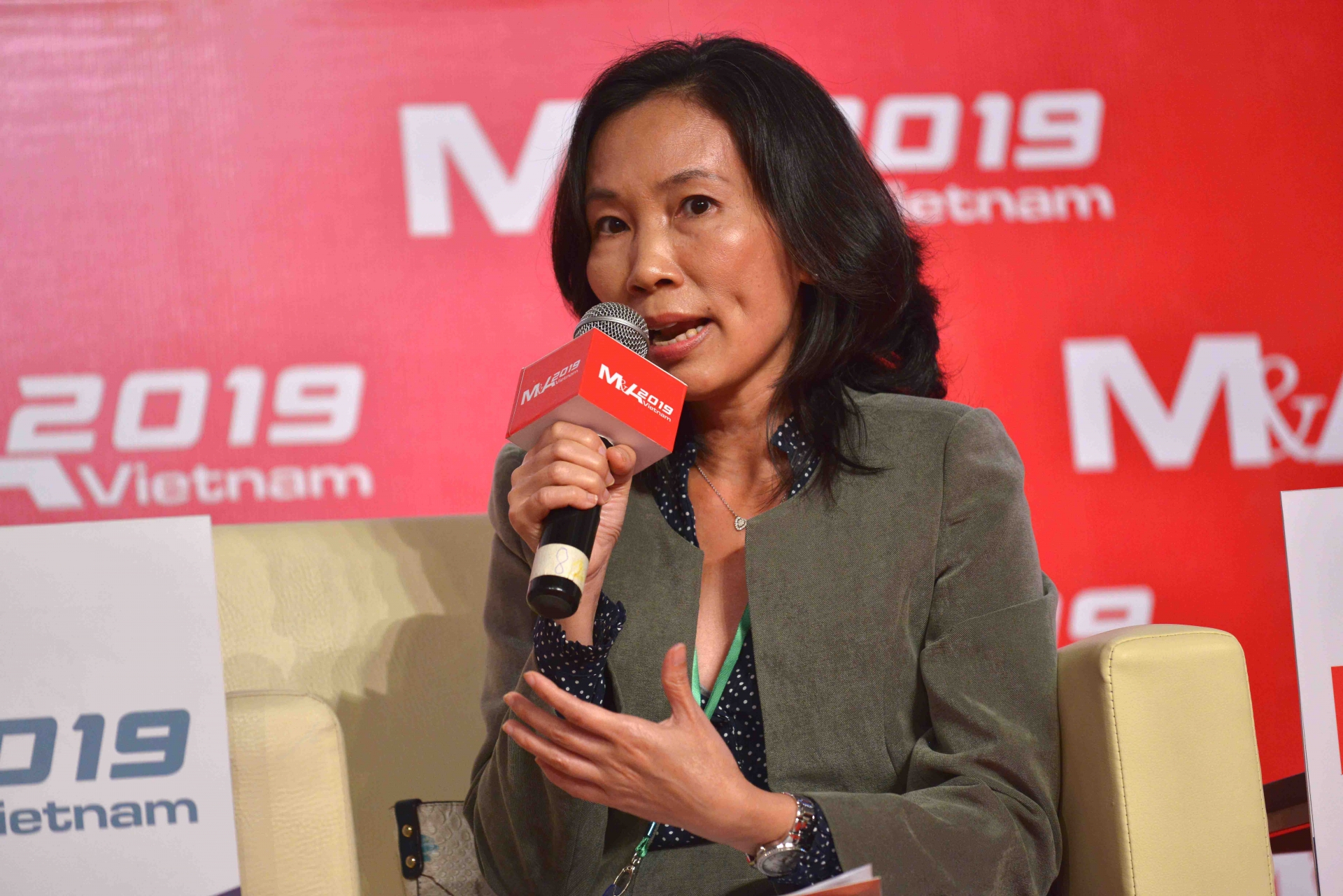 Nguyen Lan Phuong, partner, Baker McKenzie
Foreign companies set up in Vietnam always give priority to protecting property rights. In case they withdraw from Vietnam, they will protect their brands first. They often give some requirements in terms of time to use brands after M&A. Brand owners will never sell their brands.
For state-owned enterprises, some Vietnamese ones are aware of the value of corporations and take advantage of the brands to negotiate with their partners. However, this is not common for the deals we give advice on.
Vendors who want the best price for share transfer will pay less attention to brand value in the transactions. Vietnamese companies rarely pay attention to the valuation of their brands. Meanwhile, international counterparts see their brands as the key value.
In the process of equitisation, we are struggling with land and workforce issues so there is little focus on brands. However, brand awareness will play a more important role as the economy grows. Vietnamese companies should look for partners who know how to value their brands.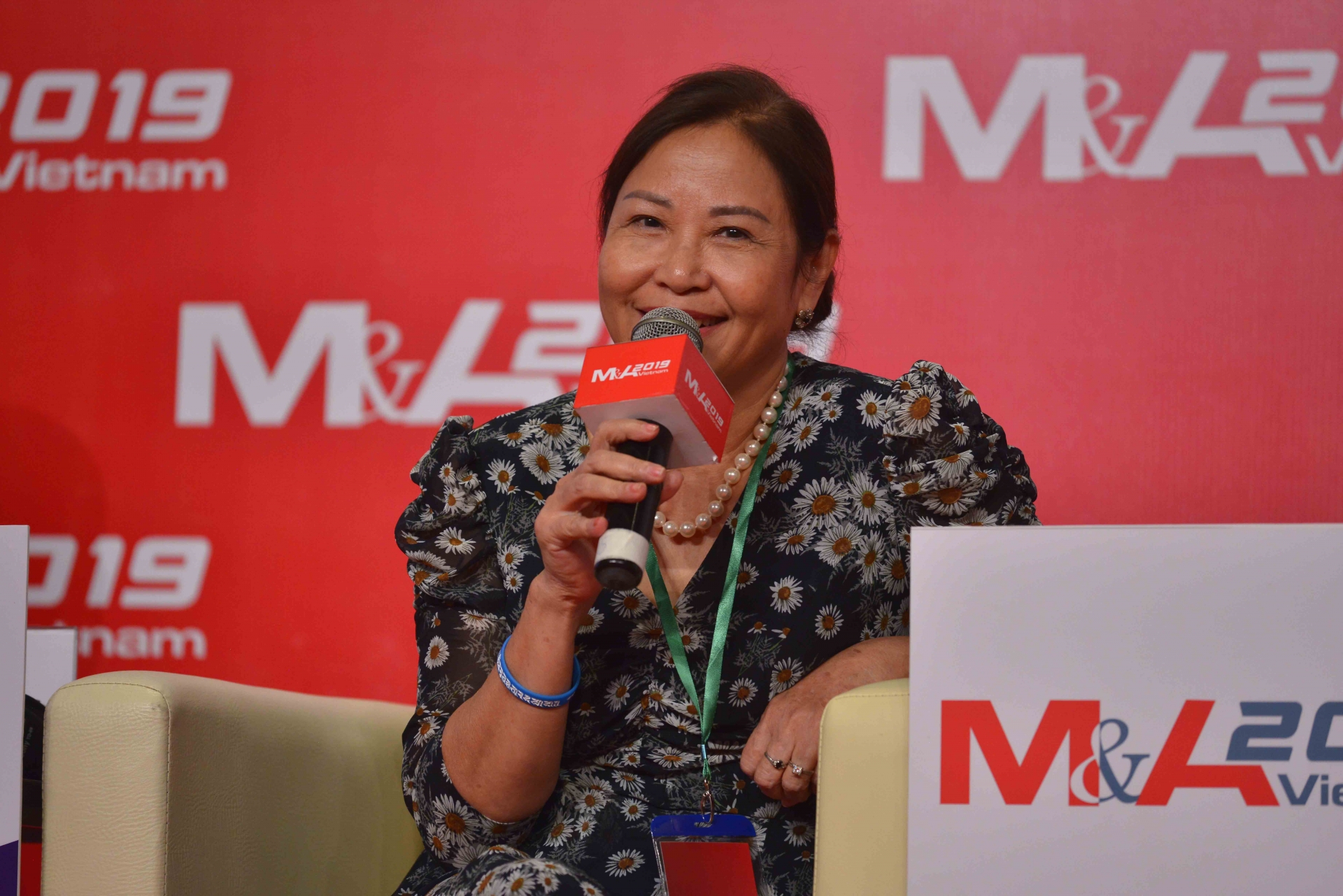 Vu Thi Thuan, chairman, Traphaco
For us, the reputation of quality products plays the most crucial role. Over the past years, we have conducted a number of small M&A deals. We identify that post-M&A work is of utmost importance, so we take a step-by-step approach.
Traphaco bought a firm in Sapa and developed it following a sustainable strategy. At first, we accepted challenges and losses. Today, it has become a fertile farm.
We have also spent a lot of money to buy a hi-tech factory which helps Traphaco to achieve better sales and profit margin. I believe that many Vietnamese brands are undersold.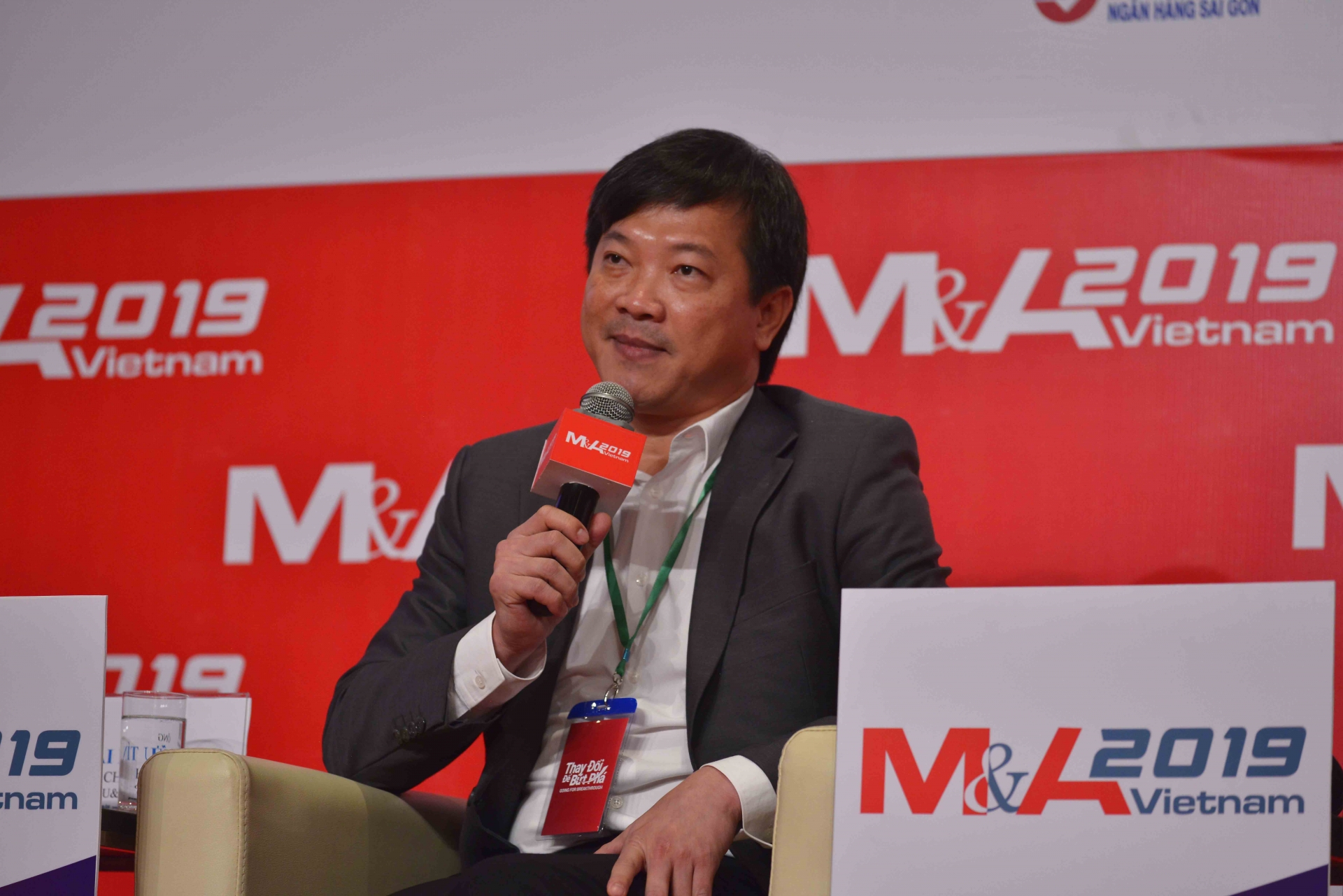 Mai Huu Tin, chairman, U&I Group
We have done many M&A deals – and no two of them were the same. We can be more confident to invest and to take the M&A route if the brand name is strong. Recently, we merged Thien Thanh Ceramic into Truong Thanh Wood because we have a great admiration for this brand that has been on the market since the 1950s, which is very rare in Vietnam.
In other cases, if the brand name is not ideal, we chose the better brand. In banana farming we have two brands: Dole and Unifarm. Both banana brands sourced produce from the same farm, however, their prices are different: Dole is 20 per cent more expensive. Currently we keep an eye on many different companies for M&A and we are even looking to buy brands from Italy and France. VIR
Van Ngoc Phuong