Vietnam attracts FDI by offering preferences in land access and tax incentives. However, if it wants to attract FDI from the US and EU, preferences alone will not be enough.
Experts, while affirming that FDI in the last 30 years did not bring Vietnam as many benefits as it expected, said that Vietnam needs a new FDI attraction strategy and a 'neo FDI generation'.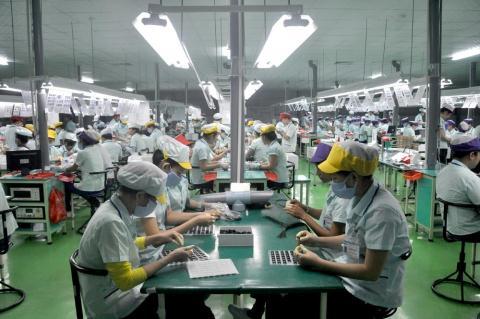 Nguyen Mai, chair of the Vietnam Association of Foreign Invested Enterprises (VAFIEs), said land and tax incentives should not be given to investors in all localities and all business fields as applied previously. The incentives should be given in a selective way.

Hanoi and HCMC, for example, won't attract investments with tax incentives. However, tax incentives would be given to investors who develop projects in less developed areas.

To lure Asian investors, Vietnam offers preferential schemes, especially preferences in tax and land access.
 Mai stressed that the way used to attract Asian investors needs to be different from one to attract FDI from European countries and the US.
To lure Asian investors, Vietnam offers preferential schemes, especially preferences in tax and land access.

Meanwhile, the preferences would be not enough to lure investors from the US and EU. The investors are also interested in market access, administrative procedures reform and openness to foreign investors.

"Asian investors do business based on private relations. They accept to pay under-the-table fee to reach their goals. This is quite different from the European and American investors' viewpoints," Mai commented.

So, he concluded, if Vietnam wants to attract more high-quality FDI from the US and Europe, it will have to be more serious in the fight against corruption. It will also have to strictly observe the laws on intellectual property and the fight against trade fraud and counterfeit goods.

Vietnam also needs to continue moving ahead in simplifying administrative procedures. American and European investors will be disappointed if they have to spend too much time on procedures which may cause missed business opportunities.

Asked how Vietnam should behave with the 'neo FDI generation' when there are still old-generation foreign investors in Vietnam, Phan Huu Thang, a respected expert on freogin investment, said all foreign investors are equal and they have to observe the laws when investing in Vietnam.

All investors, including the world's conglomerates such as Samsung, must obey this principle. Samsung cannot have any impact on Vietnam's FDI attraction policy. Vietnam always holds a consistent point of view that it does not attract FDI at all costs, but will have specific implementation programs.
Chi Mai

Vietnam ranks among the top 3 rice and coffee exporters in the world, and its vegetable and fruit exports are expected to reach $10 billion prior to 2025.

If Vietnam doesn't have a reasonable policy on using capital from FDI, it will have to pay a heavy price for it, experts say.