Vietnam has witnessed strong growth in the aviation industry over the past five years, with the number of air passengers increasing threefold and its airline fleet doubling.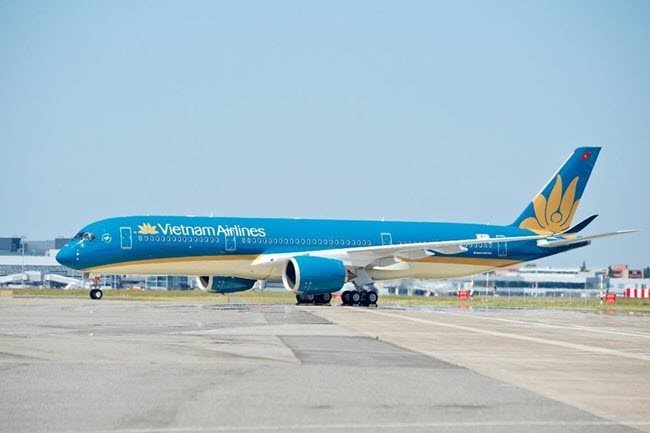 File photo of a Vietnam Airlines aircraft. Vietnam's fleet of aircraft is expected to quadruple in size by 2038
By 2038, the country's fleet is expected to quadruple in size, said a Boeing representative.
"With its middle class growing faster than anywhere else in Southeast Asia, coupled with a strong international and domestic tourism sector, Vietnam has become one of the world's fastest-growing aviation markets," said Darren Hulst, vice president of Commercial Marketing for the Boeing Company, at a press briefing on October 25 in HCMC.
Over the next two decades, airlines in Southeast Asia will need 4,500 new aircraft, valued at US$710 billion at list prices. This growth will result in a demand for commercial aviation services worth US$785 billion between 2019 and 2038.
Vietnam is expected to contribute a significant portion of this demand, according to Boeing's annual Commercial Market Outlook, which was released in Hanoi on October 24 and in HCMC the following day.
Annual GDP growth of over six percent, the rapid expansion of the middle class and a strong travel and tourism sector have quadrupled the size of the local aviation market, from 800,000 monthly seats in 2009 to 3.3 million this year.
Besides this, single-aisle aircraft will likely play a vital role in the country's fleet, being used to operate domestic and regional flights, with the number of domestic flights within Vietnam more than tripling in the last decade, growing from 5,340 monthly flights in 2009 to 18,680 monthly flights in 2019.
Further, opportunities to launch more long-haul flights also boost demand for wide-body aircraft. Over the past year, 50 new international destinations have been exploited by Vietnam. Widebody aircraft using advanced technology will enable local carriers to fulfill the needs of two of the largest untapped markets between Vietnam and North America, such as HCMC to Los Angeles and to San Francisco.
On a global scale, the U.S. planemaker forecast that the need for new commercial aircraft may total 44,040 units, worth US$6.8 trillion, and the demand for after-sales services will likely exceed a value of US$9 trillion over the next 20 years. SGT
 

National flag carrier Vietnam Airlines welcomed the 100th aircraft of its fleet at Noi Bai International Airport in Hanoi on October 22.

National flag carrier Vietnam Airlines has put the Boeing 787-10 Dreamliner into service on the route between Vietnam and the Republic of Korea (RoK).