Asanzo only assembles products instead of manufacturing them, because the added value created after assembling accounts for just 1 – 2% of the total cost of a product, while accessories and components imported from abroad make up the rest.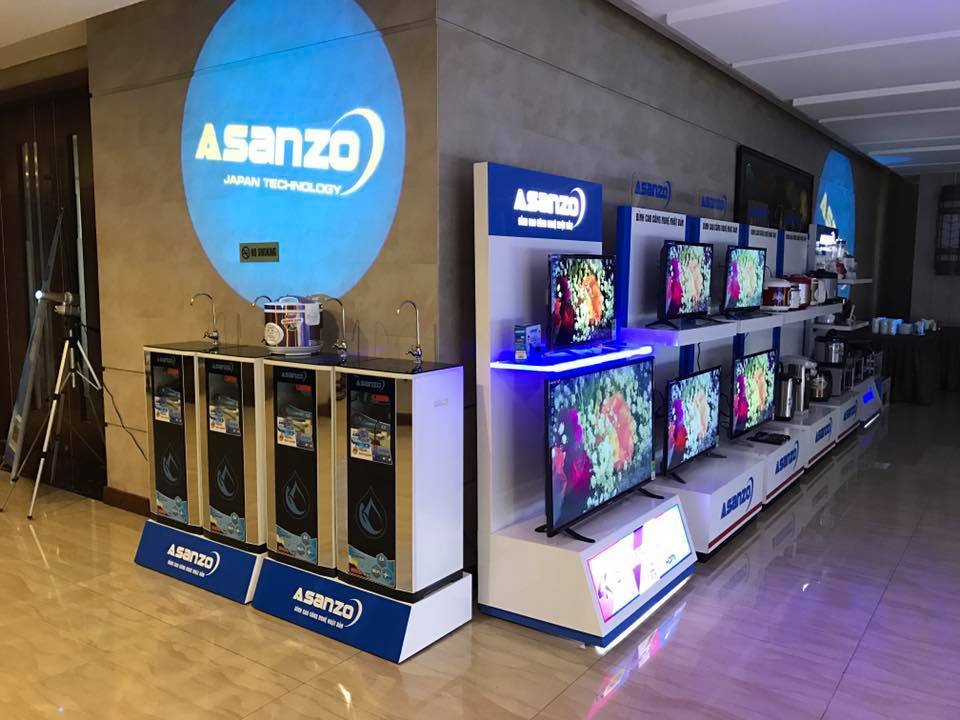 Illustrative photo.
Vietnam's major electronic firm Asanzo has committed a series of offenses, including cheating customers, origin fraud, use of fake labels and tax evation, according to Mai Xuan Thanh, vice director general of the General Department of Vietnam Customs. 
Thanh unveiled the information at the meeting on October 28 that made public the findings of the investigation regarding allegations that Asanzo has been selling Chinese goods disguised as made-in-Vietnam. 
Regarding the allegation of cheating customers, Thanh said the assembly processes for some products were not carried out as the firm advertised with modern equipment, but in reality, all processes are executed manually by screwing different parts into complete products. 
Moreover, the use of slogan "Advanced Japanese Technology" for some products is inaccurate. 
Thanh added Asanzo has not received confirmation from the Ministry of Science and Technology for transferring technologies from Sharp Roxy Hong Kong, as well as completing the payment to the latter. 
Customs authority also concluded that Asanzo in fact only assembles products instead of manufacturing them as the added value created after assembling accounts for 1 – 2% of total cost of a product, while accessories and components imported from abroad make up 98 – 99% of the costs. 
As a result, these final products are not qualified as made-in-Vietnam and showed signs of origin fraud. 
At the meeting, representative of the Supreme People's Procuracy Lai Anh Tuan said there have been signs of tax evasion from Asanzo, including not issuing invoices or using fake ones. 
On October 23, the Ho Chi Minh City Tax Department announced fine of VND47.6 billion (US$2.04 million) against Asanzo. 
Vietnam's customs authority is scheduled to report the case to Prime Minister Nguyen Xuan Phuc before October 30. 
The whole story started in June when Tuoi Tre newspaper reported Asanzo had been found selling its self-claimed "made-in-Vietnam" products but actually imported from China. Tuoi Tre quoted sources as saying Asanzo's production facilities actually only assemble televisions with components originated from China, while other electronic household appliances  are imported entirely from China without a single component made in Vietnam. 
CEO of Asanzo Pham Van Tam held a press conference on June 23 admitting the use of up to 80% of foreign-made components for the company's main products including televisions and air-conditioners. Tam also informed the software for televisions is fully developed in Vietnam. Hanoitimes
Ngoc Thuy

Sharp Electronics Vietnam has sent a letter of denunciation to investigators of the Ministry of Public Security, denouncing local electronics firm Asanzo for using falsified documents to prove its business ties with a Sharp subsidiary.  

The group was found to have complied with the country's existing laws and regulation on product origin.

Asanzo, a 'rising star' in the electronics industry with revenue of VND6 trillion in 2018 and annual growth rate of 44 percent per annum, has been suspected of committing fraud by declaring that its products are made in Vietnam.