Highly ambitious and eager to take the lead, the next generation of family businesses in Vietnam see themselves driving their companies forward in a disruptive future but only with greater trust and empowerment from the current generation.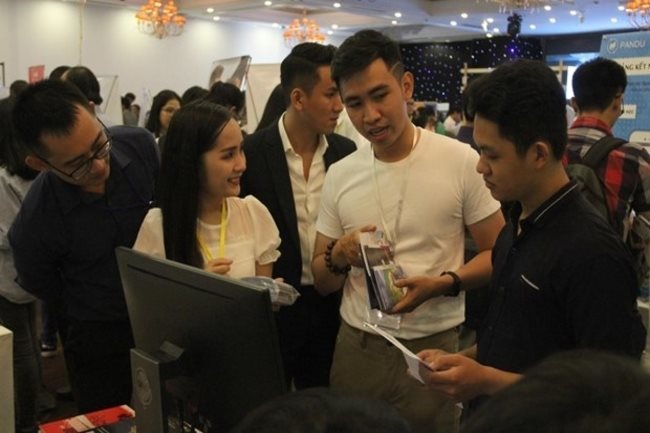 Representatives of startups and investors meet at Vietnam Startup Day 2019. Some 71% of the next generation in Vietnam are already engaged or planning to engage in their family business in the next five years
This is one of the latest findings from "PwC's Global NextGen Survey 2019 – Vietnam in focus," launched for the first time to showcase the voices of future leaders of family businesses in Vietnam.
The survey results revealed that nearly half of Vietnam's NextGens (44%) already play an active part in their family business; this is much lower than the level of engagement recorded across the Asia Pacific region (73%) and globally (70%).
On a positive note, this is an encouraging number given that the great majority of NextGens in Vietnam are between 21 and 34 years old and a further 27% plan to be involved in their family business in the next five years – twice the global and regional ratios of 13%.
Looking ahead to deeper engagement, NextGens also hold high ambitions to lead change in their companies in the next five years. While 16% of Vietnam's NextGens are executive directors today, the number is likely to more than double by 2025 to 38%.
These ambitions are supported by the fact that 60% of NextGens in Vietnam have confidence in their abilities to add the most value in professionalizing and modernizing the management practices in their businesses.
This is also their immediate top business priority in making their enterprises fit for the future, alongside upgrading their staff's skills. It is apparent that as digital natives, the future leaders of Vietnamese family businesses are conscious of the role of technology and their own digital advantages.
With many years of experience in working with family businesses in Vietnam, Hoang Hung, entrepreneurial and private business leader from PwC Vietnam, remarked that succession can be a make or break event for any family business. To plan ahead, it is important to take into account hindrances and support factors from the perspectives of the leaders who are next in line.
"NextGens in Vietnam are anxious to prepare themselves for leadership in a more complex future. They share a great concern for developing experience and expertise and are looking to the incumbent generation to enable their full potential with trust and support," he added.
However, their current prospects are still narrow, with only a third of them being given the opportunity to lead (compared with 52% of their regional counterparts), similar to the number of NextGens who can be heard and sought out as a sounding board for new ideas.
Vietnam NextGens perceive the top two major constraints holding them back from making their desired impact to be lack of experience (41%) and the current governance in their own family business (33%).
These constraints are stronger among NextGens in Vietnam than in the rest of the region and the world. This also corresponds with their reduced opportunities to lead.