Local private equity (PE) investment market experienced a thriving year, with 38 transactions in 2018 worth a total of US$1.6 billion, marking a record high for the past decade.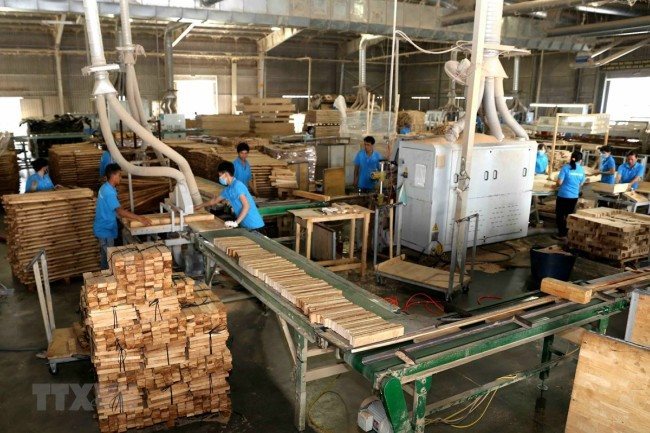 Employees work at a wood processing plant owned by a private firm in Lam Dong Province. Local private equity investment market experienced a thriving year in 2018
The value and volume of the PE investment deals rose by 285% and 41% against those seen in 2017, placing Vietnam among the top three ASEAN countries attracting PE investment based on deal value, according to a report on PE in Vietnam released on May 20 by Grant Thornton Vietnam, a tax and advisory service provider.
In total, 141 PE investment deals were made in the region, worth over US$4.7 billion, up 18% in volume and down 62% in value.
In Vietnam, PE investments in startups made up 71% of the total number of transactions, rising by 56% compared with 2017. In addition, up to 40% of the total deals focused on technology firms, while domestic PE funds took the lead with 17 transactions, accounting for 36% of the total number of deals.
Meanwhile, 34% of surveyed investors chose Vietnam as the most attractive investment destination among ASEAN countries.
The survey also indicated the six most attractive PE investment sectors in Vietnam, comprising fintech, education, renewable energy, healthcare-pharmaceuticals, ecommerce, transportation and logistics.
Besides this, the survey revealed the challenges faced by enterprises in attracting PE investment. Of these, the surveyed investors said local firms gave themselves too high a rating and there was a shortage of attractive deal opportunities.
Another key challenge is the low acceptance of PE funding among local companies' owners. Private firms usually opt for bank loans, which is a simple and traditional practice, before considering fundraising from private funds and ventures.
Apart from that, the investors voiced concern over the lack of transparency in business information, noting that this was a deal breaker, alongside inconsistent investment regulations and policies and corruption issues.
Meanwhile, owners of private companies worried about potential conflicts with PE investors, such as conflicts in vision and strategy, difficulty in sharing power, strict and binding terms and conditions and excessive demands for financial and nonfinancial disclosures. SGT
Minh Tam