The expansion of Vietnam's road network would continue in the next decade in order to support growing freight transport volumes due a projected increase in economic activity, Fitch Group's Fitch Solutions Macro Research forecast.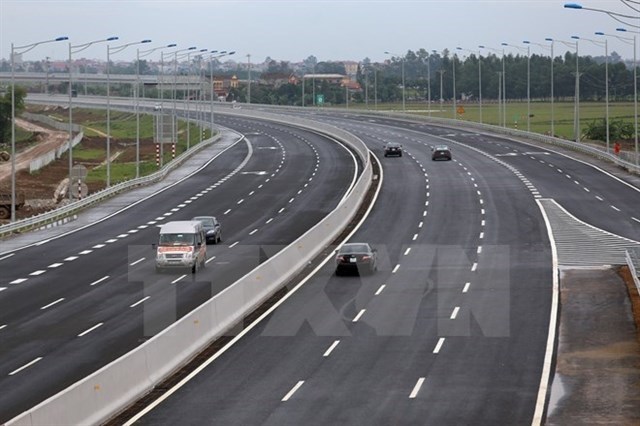 Growth of Vietnam's road sector will mainly be supported by the construction of expressways
In the report on the outlook for Vietnam's road infrastructure, Fitch predicted the country's road and bridges sector to grow by 7.2 percent, in real terms, in 2019, and at an annual average of 6.7 percent from 2020 to 2028, driven by a large number of road projects.
According to Fitch's key projects database (KPD), there are a total of 137 road projects currently in the planning or construction phases, representing 60 percent of all pipeline projects.
"We are positive that most of these projects will be implemented progressively given a projected surge in demand for road infrastructure supported by sustained, robust economic growth, averaging 6.5 percent annually till 2028, as projected by our Country Risk team," Fitch said in the report.
According to Fitch, growth of Vietnam's road sector will mainly be supported by the construction of expressways.
The government plans to expand the current network by more than five times to 7,000km by 2030, which is an upward revision of the target set in 2016 (6,400km).
The plan will include the construction of new expressways linking the northern and southern regions, several ring routes that will circle existing urban cores to enhance suburban connectivity, and the expansion of existing expressways by extending routes and increasing the number of lanes.
"Given the high number of roads which are unpaved, we expect a wave of road modernisation to take place over the next decade, as currently unpaved roads are upgraded to asphalt or concrete roads. However, we note that some expressway projects are likely to face land acquisition issues, which may delay project timelines and result in cost inflation."
Also, Fitch said, as most expressway projects are likely procured via public-private partnership (PPP), the pace of expansion of Vietnam's expressway network will depend on the level of private interest, which will pick up if the PPP framework, legal and financial institutions are strengthened.
The inclusion of sovereign guarantees and the implementation of a robust legal framework would increase interest in PPPs and provide tailwinds to road sector growth, Fitch noted.
Current PPP laws do not have minimum return guarantees by the government, which means that the burden of project-related financial risks are tilted towards private investors.
As a result, low investor interest in PPP projects often leads to longer implementation times and in some cases, cancellation of PPPs. Such a scenario is best exemplified by the Dau Giay-Phan Thiet Expressway project, where many investors expressed interest and withdrew at a later date due to financing uncertainties.
According to Fitch, legal barriers have also deterred potential investors from the road sector. The lack of a strong legal framework has caused concerns over site clearance, price fixing and concessions.
Fitch's KPD showed out of 87 road projects in the pre-construction phase, 61 are earmarked as PPPs.
"We believe the progress of these projects will pick up once the legal environment in the country improves, and reforms to the current PPP law are made to include guarantees. The more balanced risk profile of the projects will make them a more attractive investment proposition to private investors," Fitch concluded.-VNS