Dang Le Nguyen Vu, 48, founding chairman and general director of Vietnamese coffee giant Trung Nguyen Group, and his ex-wife Le Hoang Diep Thao, 46, have appealed their high-profile divorce case.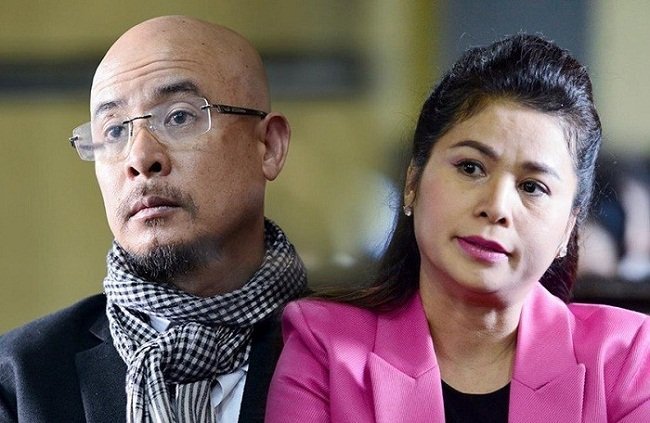 Dang Le Nguyen Vu and Le Hoang Diep Thao are seen in this combination photo – PHOTO: VIETNAM FINANCE
The HCMC People's Court told the local media on Wednesday that Thao is seeking to overturn the entire verdict as she wants to be reunited with Vu, often referred to as the coffee king.
She also disagrees with the court's decision to split the couple's shared assets in Trung Nguyen 60:40 in Vu's favor and give him the rights to manage the group.
Meanwhile, Vu appealed against the court's ruling on the settlement of the couple's shared assets and repeated his original demand for 70% of the couple's assets.
After a long trial last month, the court agreed to let the couple divorce, with Thao getting custody of their four children and Vu providing VND10 billion (US$430,000) per year in child support until they graduate from university.
Their combined stake in the group and its subsidiaries should be divided equally, according to the court. However, Vu had made more contributions to the establishment and development of the coffee empire than Thao, so the court gave him 60%.
Since the division of the group's shares may cause difficulties in its operations, the court ruled that Vu should purchase all of Thao's shares so the latter would no longer be a Trung Nguyen shareholder.
The value of the couple's assets, excluding their properties, is estimated at more than VND7.5 trillion (US$323.3 million), of which Vu will receive over VND4.5 trillion and Thao, VND3 trillion.
Their 13 properties will be divided equally. Vu will own six properties worth more than VND350 billion, while Thao will hold the remainder, valued at over VND375 billion. Thao will have to pay Vu the balance of VND12.5 billion.
Regarding nearly VND1.8 trillion in deposits at three banks, the court ruled that the money will be divided equally, with reference to the couple's contributions.
Vu and Thao got married in 1998, but conflicts arose in 2013. Consequently, Thao filed for divorce in 2015 and asked for 51% of Trung Nguyen Investment JSC, which holds the majority stake in Trung Nguyen Group.
She also proposed that she and Vu each own a 15% stake in Trung Nguyen Group and a 7.5% stake in Trung Nguyen Instant Coffee. Thao agreed to give Vu her shares in the other four companies under the Trung Nguyen brand.
However, Vu wanted 70% of all companies under the Trung Nguyen brand and to buy the remaining shares from Thao in cash.
Trung Nguyen is a leading coffee brand in Vietnam, with some 200,000 coffee shops nationwide. The group reported a net profit of VND681 billion (US$29.4 million) on revenue of VND3.95 trillion (US$170.5 million) in 2017. SGT