Most Vietnamese startups find it difficult to call for investment, especially foreign investment.
Vietnam is listed among 20 economies with high entrepreneurial spirit, but it is also among 20 countries with the lowest capability of implementing business plans. Only 3 percent of Vietnam's startups achieve success, and 80 percent exist for no more than two years.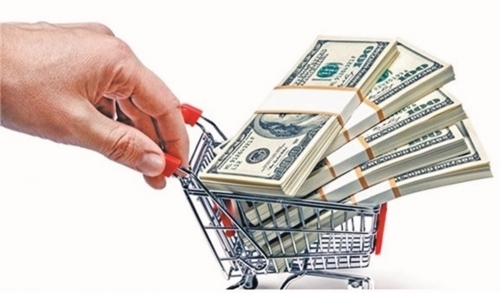 The annual report on investment in Vietnam's startups by Topica Founder Institute (TFI) found that there have been 92 investment deals with $900 million poured into startups. The most noticeable deals include Yeah 1 ($100 million), Sendo ($51 million) and Topica ($50 million).

The five business fields which attracted most of the venture capital include fintech, e-commerce, TravelTech, Logistics and EdTech.

Foreign investors tend to make venture investments in startups in fintech, high-tech agriculture and real estate.

2019 saw the biggest capital flow in startups. TFI and Insigna Ventures Partners committed to provide fixed capital to startups. The only requirement startups had to meet was to finish the TFI startup training program.

Vietnam's startup ecosystem marked a new milestone in 2019 when attracting $246 million worth of capital from South Korean investors within six months.
Vietnam's startup ecosystem marked a new milestone in 2019 when attracting $246 million worth of capital from South Korean investors within six months.
Analysts say that this was a big jump from an unknown startup ecosystem into the top 3 among the six most powerful communities in ASEAN, after Indonesia and Singapore.

Foreign investors pour money into startups in the field of technology because this is a market with potential.

Today's young people in Vietnam have opportunities to access advanced educational methods and the latest achievements of mankind. Vietnamese consumers have great demand for technology products and services (smartphone users account for 72 percent), and have a high level of online communication and mobile device usage.

However, most startups complain that it is nearly impossible for them to call for investments, especially foreign investments. Even startups with good business ideals find it difficult to attract foreign capital. Foreign capital has significant influence on Vietnamese startups.

The investment capital poured into Vietnam's startups is much lower than in other regional countries and very few startups can call for tens of millions of dollars. Many foreign investment funds are present in Vietnam, but foreign capital remains inaccessible. This is attributed to the legal barrier toward venture funds.

Chu Thi Hoa from the Ministry of Justice said that Vietnam lacks a legal framework for new types of business, thus placing difficulties for businesses.

There are 40 operational venture funds, double the number in 2015.
Mai Lan 

The "Techfest Vietnam in Singapore" took place in Singapore on November 11 to introduce the Techfest Vietnam festival in 2019 and Vietnam's innovative startup ecosystem to international partners.

The Hanoi People's Committee has recently approved a VND312 billion (US$13.5 million) project to support start-ups and innovation in the capital from 2019-25.