VNS reporter Nguyen Minh Huong asks trade experts about the importance of branding in Vietnam during the announcement of the top 50 most valuable brands in the country.
Sports marketing continues to boom to make brands matter
Fast fashion set to transform VN market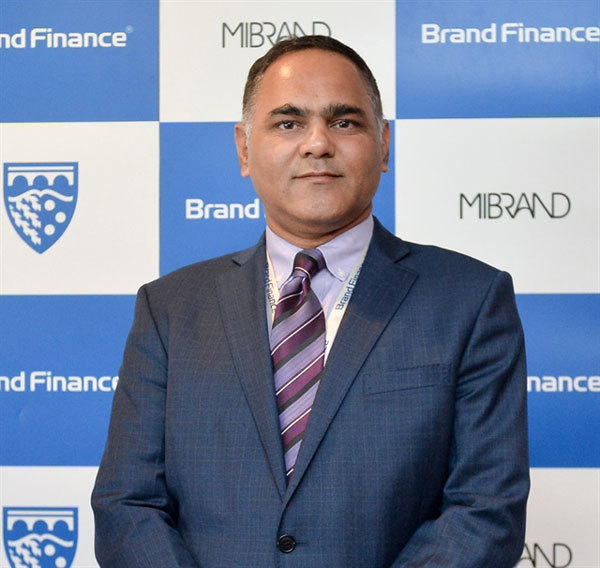 Samir Dixit, CEO of Brand Finance in Asia Pacific.— VNS Photo

Samir Dixit, CEO of Brand Finance in Asia Pacific, thinks local enterprises are way behind other countries in terms of branding themselves.
Vietnam has many strong brands within the country, but they are not yet able to compete with others in the region, not to mention the global market.
In Southeast Asia, Vietnam stands only in sixth place in terms of brand value, below Indonesia, Singapore, the Philippines, Malaysia and Thailand. The brand value of Indonesia reaches US$848 billion, while Thailand's is $509 billion and Vietnam is at $235 billion.
More foreign brands are entering the country thanks to free trade agreements, and without a brand, local enterprises will struggle to complete.
In the era of Industry 4.0, customers are influenced by technology, which can lead to the success or failure of a brand. Enterprises in Vietnam should build their brands smart. Customers are generally tech-savvy, so enterprises must be even more tech-savvy to lead the trend.
Many businesses have gone bankrupt or stopped operating over the past 15 years despite launching successful brands in the past. So, in making a brand, enterprises should think big, think for the future and never take past performance into consideration.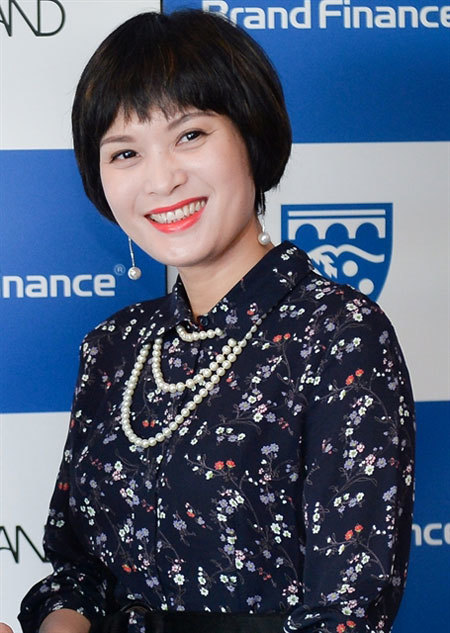 Nguyen Ha Thanh, PR manager of Viettel. — VNS Photo

Nguyen Ha Thanh, PR manager of Viettel, which topped Brand Finance's list of the 50 most valuable brands in Vietnam in 2019, says the group will do more to develop its brand.
The brand value of Viettel has gone up 20 per cent to reach $4.3 billion this year, and we are also on the list of top 500 most valuable brands in the world, according to Brand Finance.
Viettel is now present in 10 foreign markets ranging from Southeast Asia to South America and Africa, reaching a total of 35 million users. In Africa, Viettel has set up its business in Cameroon, Tanzania, Mozambique and Burundi – holding the biggest market shares in the latter two. In Burundi, it took Viettel only six months to top the domestic market. The company's brand Lumitel became profitable after just one month of operation and reached one million users – 10 per cent of Burundi's total population – after four months.
In Mozambique, Viettel's Movitel brand has been called "An African Miracle" after winning six international awards for offering low-cost telecoms and internet services for local people.
When cyclone Idai hit Mozambique in March 2019 and devastated the country, Movitel was the first telecoms business that attempted to repair and restore connectivity.
Our principle is building technology for untapped areas. This principle has helped Viettel cover every corner and user of our 10 foreign markets.
In each foreign country, Viettel has opted to localise its name to fit the local market which has demonstrated the pride of local people.
Despite being the most valuable telco in Vietnam, we know there is still a big gap between Viettel and leading global companies but we are striving narrow that each day.
As a tech firm, we know that it's a "change or die" market so we try to adapt each day. This month, we started operating the first-ever 5G service in the country and the first infrastructure for the Internet of Things (IoT) in HCM City. We also start testing our drones for fire rescue activities in the central forests of Vietnam. Viettel is working on more projects in AI and machine learning to serve local people. We want the best connectivity to serve the development of future technology in Vietnam.
What we have been doing is also the way we brand ourselves. Internal relations is also one of our branding strategies. There is no one better equipped to speak volumes about our products than the employees. We don't consider our 50,000 employees as simply workers. They are stakeholders who directly benefit and make benefits for the group. In such a tech society, when 50,000 of them mention, share and like us and our products on their social networks, it is far better than many kinds of advertisement. That's why we have built a workplace that allows our employees to be themselves, get more connected and contribute to the group.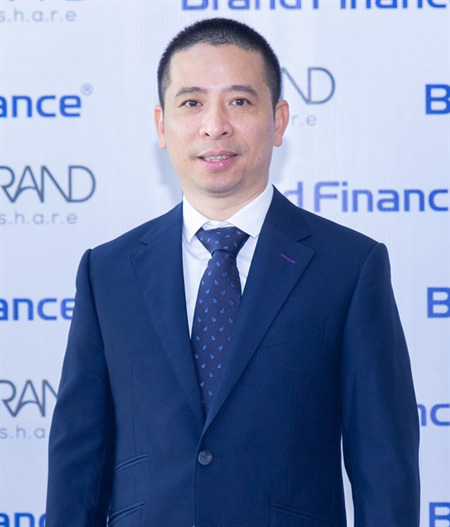 CEO of Mibrand Lai Tien Manh. — VNS Photo

CEO of Mibrand Lai Tien Manh praises what Viettel has done with branding and thinks there should be more cases like the telco.
After five years of being ranked by Brand Finance, many enterprises in Vietnam are on the right track of building their brands to international standards. However, there are still many who don't.
Serving a large market of 100 million people, most enterprises in Vietnam don't pay enough attention to improving their brands internationally. But things are so uncertain now when people live in a flat world with increased connectivity. If a business does nothing to boost its image and its brands, customers will forget.
To bring local brands to the world, there should be more work from higher levels, not only from businesses. The State, ministries and industries should pay more attention and spend more on promoting local brands with more frequent international trade fairs and farm trips. Enterprises themselves should concentrate more on connecting with the public. Nothing is as easy as promoting a brand than enhancing internal relations. If employees don't clearly know about a brand, how they are they meant to promote it among others?
VNS