A number of foreign-invested firms have falsely labeled their products as originating from Vietnam to avoid trade safeguard instruments amid the US-China trade war.
Vietnamese authorities are keeping close watch on investment shift from foreign countries, especially China, into Vietnam to prevent product origin fraud and illegal transshipment.
According to Au Anh Tuan, director of Customs Control and Supervision Department under the General Department of Vietnam Customs (GDVC), the move was made after investment inflow from mainland China and Hong Kong to Vietnam has surged sharply this year, but the value of investment projects is insignificant.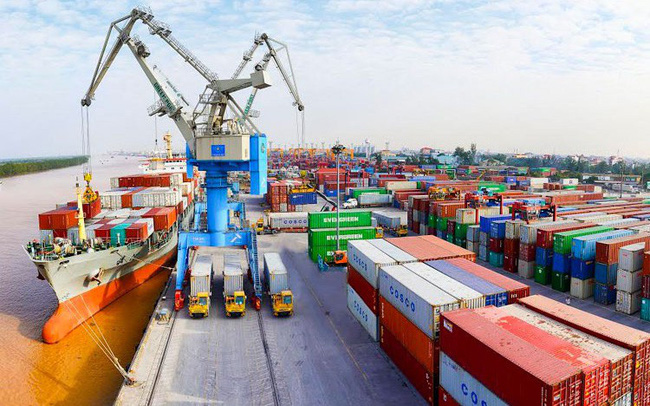 Origin frauds will negatively affect Vietnamese exports.
Reports from the Ministry of Planning and Investment's Foreign Investment Agency showed that in the January-October period, investment from mainland China in Vietnam skyrocketed by 200% against the figure in 2018, while inflows from Hong Kong jumped 400%. However, each foreign-invested project this year has a value of only some US$1 million.
According to Tuan, with such small investment capital, the projects pose high risks of origin fraud and illegal transhipment as owners of  these projects will find it hard to invest extensively to change the origin of their goods. Instead, they can only assemble and tag 'Made in Vietnam' labels to finished products before exporting them to the United States, which is currently imposing high tariffs on China.
Recently, customs agencies have found bicycles and lawn mowers with components imported from China being shipped to the American market, Tuan informed.
According to officials, some foreign-invested firms have falsely labeled their products as originating from Vietnam to avoid trade safeguard instruments amid the US-China trade war and illegally benefit from preferential import tariffs in markets with which Vietnam has signed free trade agreements.
Origin fraud occurs when the illicit benefits are high. For example, the origin fraud of goods originating in Vietnam will allow foreign firms to enjoy low import tax.
Minister of Industry and Trade Tran Tuan Anh said that the risks could be seen in some key export destinations that have strict regulations, especially big partners of Vietnam such as the EU, CPTPP member countries and the United States. It thus will negatively affect Vietnamese exports and the whole economy.
Vietnam earned US$217 billion from exports in the first 10 months of this year, up 7.4% year-on-year. Notably, the growth rate of exports to the United States was reportedly four times higher than the average growth rate of Vietnam's exports to other markets.
During the period, Vietnam mainly imported computers, computer parts, electric wires and electric cable wires from China. The export of these items to the United States rocketed over the period, according to statistics from the customs agency.
Comprehensive measures
To prevent goods origin fraud and illegal transshipment, Tuan said that provincial customs departments are collaborating with relevant ministries and government bodies to check all processes from granting licenses to reviewing exporters' production capacity.
Considering statistics on import-export revenue collected over the past few months, the GDVC will work with the Ministry of Industry and Trade to identify firms with an import-export revenue upsurge, for closer supervision.
The GDVC proposed the ministry review and amend regulations covering origins of goods in Article 9 of Decree 31/2018/ND-CP, stipulating simple processes and the concept of simple processing of products to ease supervision and inspections of origin fraud.
The customs agency also proposed the Ministry of Planning and Investment provide a list of firms receiving capital from countries subject to preventive measures imposed by the United States, and to intensify supervision of these firms.
In addition, the GDVC suggested the Ministry of Science and Technology collaborate with the relevant ministries and departments to amend  Decree 43/2017/ND-CP on labeling items to clearly provide that goods must meet origin regulations and have "Made in Vietnam" tags before they are shipped to foreign countries. Hanoitimes
Anh Hong

The State management efficiency in granting certificates of origin for enterprises needs to be improved to reduce trade frauds.

After many exports to the US were found disguised with 'made in Vietnam' labels to try to evade anti-dumping duties, Vietnam has become more vigilant over origin fraud.