Deputy Minister of Agriculture Ha Cong Tuan talks to Năng Lượng Mới (New Energy) newspaper about the strengths and weaknesses of Vietnamese agricultural products.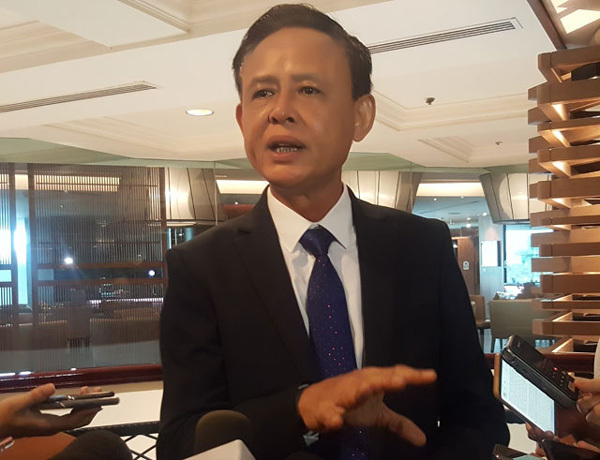 Deputy Minister of Agriculture Ha Cong Tuan.
How do you evaluate the connections between parties involved in the promotion of Vietnam's global agricultural value chain?
I think these connections are very loose.
In the past, there were only four parties involved in Vietnam's agriculture production – farmers, the State, enterprises and distributors. Now we have scientists and banks as well. However, the connections between these parties is very weak. For example, Vietnam has some 50,000 agriculture enterprises, yet just more than 1,000 have connections with each other. Vietnam has some 13,400 co-operatives, yet just over 1,000 participate in this network.
The links between enterprises and co-operatives with farmers and scientists and others in value chains are very weak. This has become a stumbling block for the Vietnamese agricultural products to join global agricultural value chains.
What are the causes for such weak connections?
The main cause is weak co-operation among farmers. Besides that, Government investment capital is very limited while the Government's policies on financial credit and land should be adjusted.
To solve this problem, the Ministry of Agriculture and Rural Development and the Vietnam Chamber of Commerce and Industry have held a workshop entitled 'Links to Participate in Global Agricultural Value Chains' to reiterate the role of links in the global agricultural value chain. Those links will serve as motivation for Vietnam to take the agriculture sector to a higher level.
At the same time, the workshop is an occasion for Vietnam to evaluate its value chains in the agriculture sector, particularly mechanisms and policies to raise the value of Vietnamese agriculture products, to develop the country's trademarks and to enhance the competitiveness of Vietnamese enterprises.
What should farmers and enterprises do to create higher value for Vietnamese agriculture products?
We now have more than 10 million households working in the agriculture sector. To penetrate into the global economy, all parties need to co-operate together, and enterprises should take the lead. We want enterprises to participate in the production process, particularly in the harvesting and processing stages for a very simple reason – they have capital and experience in business administration, both in Vietnam and abroad. Last but not least, enterprises will buy the farmers' products to sell in both the domestic and foreign markets.
We hope pretty soon, co-operation between enterprises and farmers and between enterprises and co-operatives will be consolidated. This is the right way for Vietnamese agriculture to advance.
Do you have any comments on connections between Vietnamese and foreign enterprises?
By now, links between Vietnamese and foreign enterprises have been established in the value chains, particularly in the supply chains and product consumption. We hope, through their co-operation, Vietnamese enterprises will be able to raise their competitive capacity and become a part of the global agriculture value chain.
Should the Government adopt special policies for main agriculture products to penetrate the international market?
We already have 10 groups of agricultural products that earn more than US$1 billion in turnover. Of course, among these products we should select which have more comparative advantages to give them priority.
The Government has issued many policies to help the agriculture sector develop.
These policies also aim to attract more investment from enterprises in the agriculture sector. However, the Government can only give capital support to small enterprises and start-ups. Yet, the Government will accompany enterprises and create a playing ground for enterprises to invest in agriculture, not only pump cash into the agriculture sector.
Can Vietnam achieve the goal of earning $42-43 billion in the export turnover of agriculture products, including lumber and fisheries, this year?
This year is the most difficult year for the Vietnamese agriculture sector, because we have been hit by many epidemics in the livestock breeding and ups and downs in the international market due to tense trade relations between major powers, particularly the China-US trade war.
Basically speaking, the growth of the agriculture sector in 2019 will be lower than that in 2018. Yet, we will earn more than $41 billion in export turnover of farm products, lumber and fisheries – meeting the target of $41-42 billion set by the Government. VNS
VN agriculture sector needs to build value chains
Growing opportunities for agricultural sector