Vietnam's overseas investment has soared in traditional markets such as Laos and Cambodia as well as new markets of the US, Russia, and Singapore.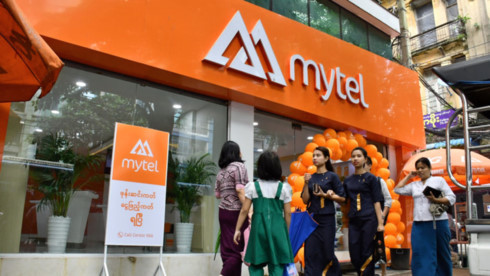 Mytel, a branch of Vietnam's Viettel Group, runs a successful business in Myanmar.
Vietnam's total outbound investment in the first quarter of this year reached an estimated 120 million USD, according to the Foreign Investment Agency under the Ministry of Planning and Investment.
Of that number, nearly 68 million USD was poured in to science and technology and 36 million USD in to finance, banking, and insurance. Vietnamese businesses are investing in 18 countries and territories worldwide. Spain is the leading recipient of Vietnamese investment, followed by Cambodia, the US, China, Malta, and Australia.
Vietnamese businesses have increased investment in neighbouring countries as well as remote markets in Europe and the Latin America. Many major projects received investment licenses ranging from a project with Ecofoods Hai Khanh Company to trade building materials in the US.
Vietnam's overseas investment began in the 1990s and has increased steadily despite the global economic crisis. As of March 20th, 2019, Vietnam had more than 740 overseas investment projects totalling 15.5 billion USD, mainly on mineral development, agro-forestry, aquaculture, and electricity.
Experts say the increase of overseas investment will help Vietnamese enterprises expand markets amidst domestic market saturation. Meanwhile, free trade agreements which Vietnam has joined could help drive local enterprises to seek investment opportunities in foreign markets thank to tax cuts.
VOV5