Vietnamese chicken farmers are facing big losses as prices have sharply fallen due to rising supply.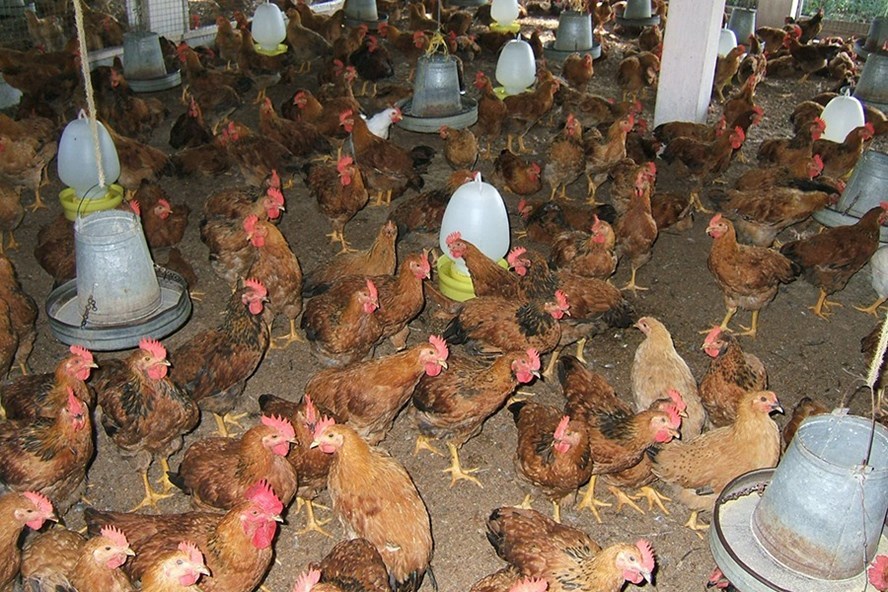 3.jpg
According to the Ministry of Agriculture and Rural Development, chicken prices sharply dropped to between VND12,000 (USD0.52) to VND14,000 per kilo in September. At these prices, farmers lost from VND10,000-12,000 per kilo.
Over domestic supply was the main reason for the falling prices, the ministry said.
A report from the ministry showed that chicken production grew by 5.6 per cent during 2015-2018, and in September 2019, the chicken production rose by 13.5 per cent compared to September 2018.
Pig farmers in many areas, especially the southern province of Dong Nai, the biggest animal raising hub in the country, have turned to chicken-raising after African Swine Fever killed all their pigs, the report said.
According to the Animal Husbandry Association in Southeast Region, by the end of September, Dong Nai Province had up to 24.8 million chickens, an increase of 16.8 per cent compared to April.
Over chicken supply have resulted in continuous fall in prices in August and September, the association said.
Chicken prices slightly recovered in early November but are still 30 per cent lower compared to the same period last year.
Statistics from the General Department of Customs showed that in the first nine months of this year, Vietnam imported 215,700 tonnes of chicken products worth USD186 million, up 49 per cent over the same period last year. 
According to the Ministry of Industry and Trade (MoIT), rising chicken imports also partly contributed to the falling prices.
The MoIT said the imported products were mostly from the US (61.8 per cent), Brazil (13.1 per cent) and South Korea (12.3 per cent).
The ministry explained that chicken imports increased sharply from April to June to make up for a shortage of domestic pork supply due to African Swine Fever. However, imports have decreased since June. 
Laodong/Dtinews

The price of domestic industrially-farmed chicken in October fell 30 per cent compared to the same period last year, while the volume of imported chicken products doubled in the first 10 months.

Gà nướng đất sét (grilled chicken wrapped in clay) is a delicious speciality of Vietnam's southwestern region thanks to its special and aromatic flavour, according to culinary expert Le Kim Chi.

The Vietnam Poultry Livestock Association, which met late last week, expressed its concern about the massive imports of chicken, saying that it will kill the domestic husbandry industry.