Eighty percent of Vietnamese consumers are willing to pay more to buy safe commodities, according to a report of Nielsen Vietnam.
 Urban consumers willing to pay more for safe food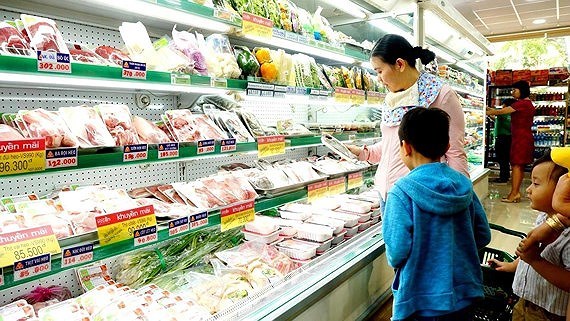 Vietnamese consumers willing to pay more for safe products
In reality, Vietnamese consumers have taken heed of origin of products, production materials, organic factors; accordingly, enterprises ought to pay more on investment in sustainable development.
Specifically, enterprises should build large and safe material areas, sustainable agricultural chains and forwarding production linkages with processing and consuming.
Especially, different criteria should be applied for each agricultural products. During production process, enterprises should adopt advanced technologies with orientation toward environmentally friendly farming practices.
Dr. Le Van Khoa from University of Technolgy said that operators of food services should be more responsible for their products and inculcate food safety measures to prevent diseases that are detrimental to public health. On the opposite, consumers should trust safe products to help true enterprises develop. SGGP