As many as 31 shrimp exporters of Vietnam to the US have been exempted from anti-dumping tariffs, according to the Vietnam Association of Seafood Exporters and Producers (VASEP) on April 10.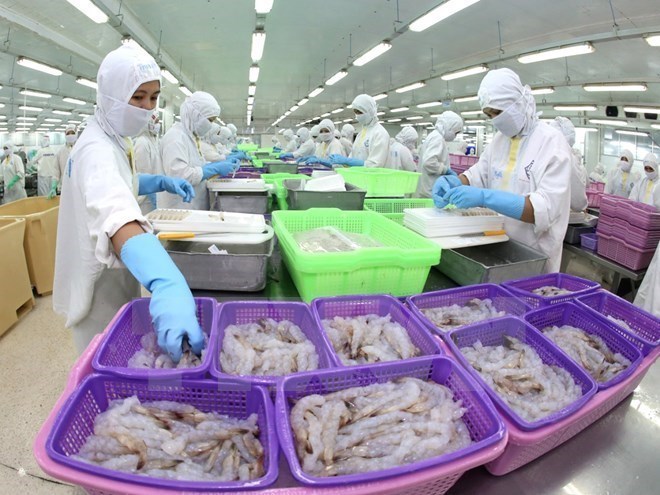 A shrimp processing facility in Vietnam
The US Department of Commerce (DoC) recently announced the preliminary results of the 13th Period of Review (POR 13), which reviewed the anti-dumping tariff on shrimp imports from Vietnam.
The DoC concluded that frozen shrimp products of two respondents of Sao Ta Foods JSC (Fimex VN) and Nha Trang Seaproduct Company did not violate anti-dumping regulations from February 1, 2017 to January 31, 2018.
Therefore, preliminary tariffs on those two companies and other 29 local shrimp exporters will stand at zero percent.
The preliminary tariffs serve as a foundation for Vietnamese exporters to obtain the lowest anti-dumping tariffs in the final results of the POR 13, helping the firms thrive in the US market.
Earlier, Vietnamese shrimp exporters were subject to an anti-dumping duty of 4.58 percent in the final results of the POR 12, which was carried out from February 1, 2016 to January 31, 2017.-VNA