Tourism festival opens in Ho Chi Minh City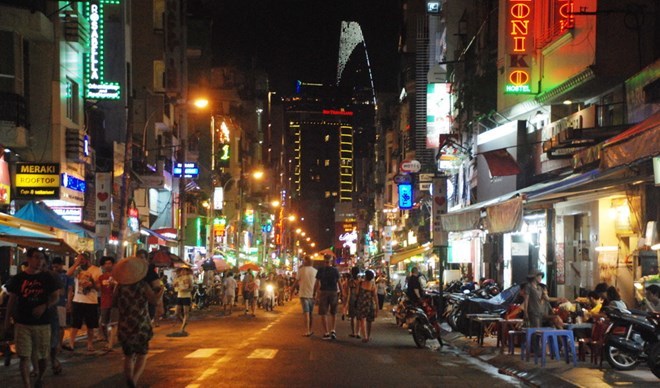 Bui Vien Street in Ho Chi Minh City, a location frequented by foreigners
The Department of Tourism of Ho Chi Minh City launched a tourism festival in the city on April 11 under the theme "Happy Summer 2019".
Speaking at the opening ceremony, Director of the department Bui Ta Hoang Vu said several promotion programmes are offered at the four-day event.
Nearly 70,000 domestic and overseas tour packages are introduced at 150 booths of more than 40 travel companies with discounts from 20 to 50 percent.
Some airlines such as Vietnam Airlines and Bamboo Airways also offer discounted tickets for routes departing from the city.
Other sidelines activities will be held at the festival such as a forum on Vietnam's tourism human resources, a ceremony to honour 100 leading tourism brands and an exchange programme on high-tech application in tourism.
The Ho Chi Minh City tourism festival is held annually in April, creating an excellent opportunity for travel companies to promote tours among visitors in the city and neighbouring localities.
In 2018, Ho Chi Minh City welcomed 36.5 million visitors, including 7.5 million foreigners, a year-on-year rise of 17.83 percent. The city aims to serve 8.5 foreign visitors in 2019, up 14 percent against the previous year.
Ly Son Island looks to become national tourism area
A view of the sea from Thoi Loi Mountain on Ly Son Island
Authorities of the central coastal province of Quang Ngai have asked the Ministry of Culture, Sports and Tourism to approve an adjustment to the masterplan to develop Ly Son island district into a national tourism area.
Under the masterplan approved by the Government, the district will be turned into a national tourism destination by 2020. However, the island district boasts great potential and meets conditions to be recognised as a national complicated tourism area.
The provincial People's Committee said that the adjustment to the masterplan is necessary to fully tap the tourism potential of the locality, thus making the island a main driving force for tourism development of Quang Ngai.
Ly Son Island has a population of 23,000 people.
The island – as well as a vast coastal area in the districts of Binh Son, Tra Bong, Ba To, Sa Huynh, Nghia Hanh and Quang Ngai city on a total of 2,000sq.km – is being considered for designation as a Global Geo-Park by UNESCO.
According to reports of the district People's Committee, the island welcomed more than 230,000 visitors in 2018, raking in 240 billion VND (some 10.3 million USD). It has seen strong development of accommodation in recent years, being home to 124 accommodation facilities and a large number of restaurants, providing jobs for about 6,000 labourers.
Ninh Thuan: Mui Dinh wind power plant inaugurated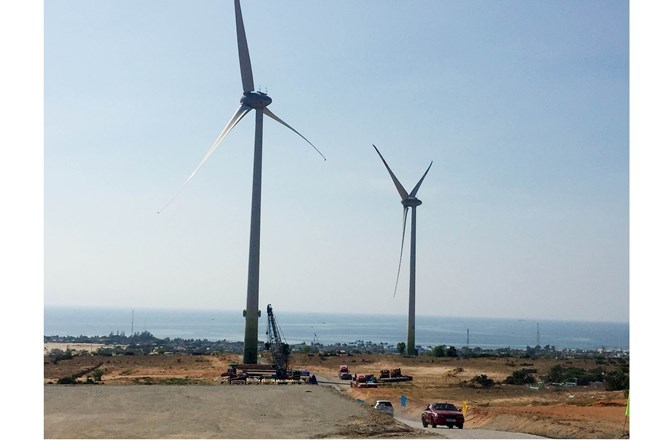 Wind turbines of the Mui Dinh wind power plant in Ninh Thuan province
The 37.6 MW Mui Dinh wind power plant invested in by Germany's Eab New Energy GmbH was inaugurated in Thuan Nam district of the south-central coastal province of Ninh Thuan on April 10.
According to Klaus Dieter Lietzmann, President of EAB Newenergy GmbH, the plant's construction began in August 2016. It is comprised of 16 E-103 wind turbines – one of the most modern produced by ENERCON GmbH.
The project was implemented under the supervision and support of foreign experts. Construction was ensured to meet safety measures and quality in line with Vietnamese and European standards.
The plant's operation is expected to generate about 100 million Kwh of clean power for the national grid.
Pham Van Hau, Vice Chairman of the provincial People's Committee, appreciated the efforts of investors and contractors towards completing the project on schedule.
This is the second wind power project in Ninh Thuan, creating a breakthrough for socio-economic and renewable energy development, thus contributing to turning the province into a renewable energy hub of the country.
Ninh Thuan has attracted many wind and solar power projects, with a combined capacity of 2,800 MW. As many as 18 solar power projects and three wind power plants are under construction in the locality.
As scheduled, nine projects with a combined capacity of 600MW will be put into operation this month.
Ninh Thuan is expected to attract investment in wind power projects with a total capacity of 1,429 MW and solar power projects with a total capacity of 3,912MW between now and 2030.
Vietjet's core business rises 49 percent in 2018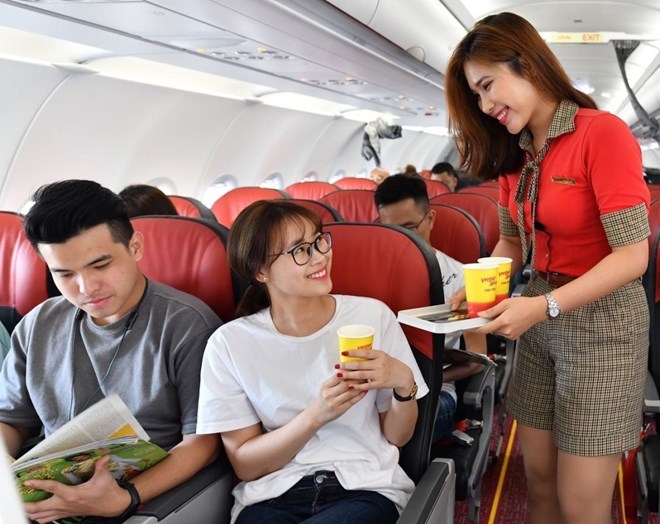 Vietjet Air's stewardess serves passengers during its flight
Vietjet Aviation Joint Stock Company has announced its audited financial statements of 2018, which exceeded its annual plan.
Accordingly, 2018 continued to be a year of high and sustainable growth of the new aged carrier Vietjet. Audited business results of 2018 showed its total revenue of 53.57 trillion VND (2.3 billion USD) and 5.81 trillion VND (250.5 million USD) in profit before tax.
When listing at the beginning of 2017, Vietjet set its growth plan for three years (2017-2018-2019) with the profit after tax target of 2017 and 2018 reaching 7.8 trillion VND (336.3 million USD). The results exceeded expectations when the new aged carrier achieved 10.4 trillion VND profit after tax only in two years.
Vietjet also maintains the ratio of dividend payout at 50 percent per year, including shares and cash dividends as committed upon listing. In 2018, with positive business results, the company expects to pay 55 percent dividend.
Remarkably, in the context of rising oil prices by 30 percent, air transport revenue reached to 33.78 trillion VND (1.45 billion USD) and air transport profit before tax was 3.04 trillion VND (131.2 million USD), increasing respectively by 49.8 percent and 48.9 percent over the previous year, which showed the company's ability to grow revenue and its good cost management. It can be seen that Vietjet's strong growth in 2018 comes from its core business of air transport services.
Ancillary revenue which has a high profit margin was 8.41 trillion VND, an increase of 53.5 percent year on year. The proportion of this segment in total revenue has also increased from 24.5 percent in 2017 to 25.4 percent in 2018.
By December 31t, 2018, its total consolidated assets were 39.08 trillion VND (1.68 billion USD), an increase of 23.5 percent year on year; equity was 14.03 trillion VND (605.2 million USD), up 32.5 percent year on year.
Vietjet has beeen leading the domestic market in terms of transported passengers and developing strongly international flight network, operated 118,923 flights on 105 routes, including 39 domestic and 66 international ones, covering destinations in Vietnam and Japan, Hong Kong (China), Singapore, the Republic of Korea and Taiwan (China), Thailand, Myanmar, Malaysia, Cambodia, China. Vietjet's aircraft also operate at Dubai and Doha airports.
The international network expansion strategy of Vietjet was highly promoted in order to increase the foreign currency collection from ticket sales and to take advantage of lower fuel price at international markets. The proportion of international revenue surpassed domestic revenue and reached 48 percent of total air transport revenue.
In 2018, Vietjet began to receive and operate the new generation A321neo aircraft which could save up to 16 percent fuel cost, contributing to decrease Vietjet operating costs in the coming years. Vietjet's fleet as at December 31, 2018 was one of the youngest over the world with just an average of 2.82 years old.
Vietjet also has been successfully qualified with "IOSA International Air Safety" 3rd certificate in September 2018. Vietjet's safety-operating indicators have been among the leading airlines in the Asia-Pacific region and awarded the highest ranking for safety with 7-stars in 2018 by the world's only safety and product rating website AirlineRatings.com.
Investing to sustainable development of the airline, in 2018, Vietjet Aviation Academy completed and its flight simulator complex (SIM) in partnership with Airbus were approved by European Aviation Safety Agency - EASA, certifying European standards - the world's leading aviation standards. At the beginning of November 2018, on the occasion of the official visit of French Prime Minister to Vietnam, Vietjet launched the Aviation Academy.
Until the end of last year, SIM provided approximately 1.000 training hours. The Academy conducted 924 courses for 21.611 trainees, including 157 pilot training courses, 127 cabin crew training courses and 128 engineer training ones.
Besides, Vietjet was granted many prestigious awards in 2018 including Labor Medal, Vietnam's top 50 listed companies and top 40 most valuable brands of Forbes Magazine, Top 50 airlines for healthy financing and operations of AirFinance Journal, Top 50 largest taxpayers in Vietnam, 50 best performing companies, Top 100 best working places in Vietnam, Asian best flight attendant wardrobe...
Vietjet's continuous and sustainable development in the past few years and business results exceeding the 2018 plan continue to bring values, efficiency to investors, create momentum to fulfill the mission of offering flying opportunities to everyone, becoming the regional and international airline.
Vietjet is the first airline in Vietnam to operate as a new-age airline offering flexible, cost-saving ticket fares and diversified services to meet customers' demands. It provides not only transport services but also uses the latest e-commerce technologies to offer various products and services for consumers. Vietjet is a fully-fledged member of International Air Transport Association (IATA) with the IATA Operational Safety Audit (IOSA) certificate. Vietjet was named "Best Ultra Low-Cost Airline 2018 - 2019" and awarded the highest ranking for safety with 7 stars in 2018 by the world's only safety and product rating website AirlineRatings.com. The airline has also been listed as one of the world's 50 best airlines for healthy financing and operations by Airfinance Journal in 2018.
Currently, Vietjet operates around 400 flights daily, carrying more than 70 million passengers to date, with 113 routes covering destinations across Vietnam and international destinations such as Japan, Hong Kong, Singapore, the Republic of Korea, Taiwan, mainland China, Thailand, Myanmar, Malaysia and Cambodia.
Dong Nai province's exports up 70.6 percent in March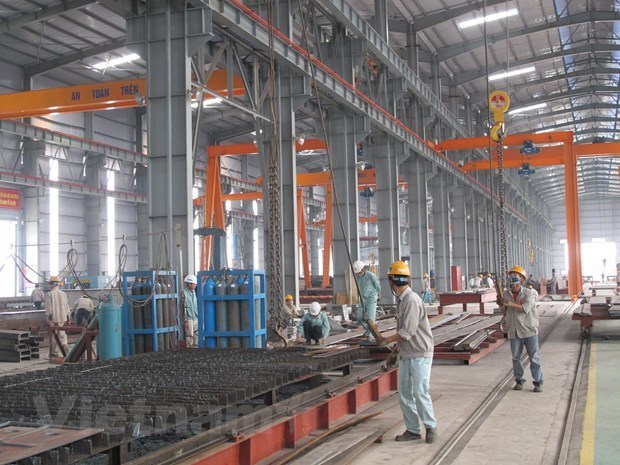 The southern province of Dong Nai earned 1.76 billion USD from exports in March, up 70.6 percent from the previous month, the provincial Department of Industry and Trade reported.
The province's key foreign currency earners were footwear, garments and textiles, machinery and equipment. Of which, footwear brought home 363 million USD during the period, up 50 percent month-on-month.
Major footwear export markets included the US with 136 million USD, up 5.4 percent; China 57 million USD, up 48 percent; and Belgium 41.7 million USD, up nearly 38 percent. Others such as Germany, the UK, the Netherlands, and Japan also saw growth.
During the first quarter, Dong Nai province's footwear exports neared 1 billion USD.
Meanwhile, garment and textile shipments reached 207 million USD in March, up 139 percent from February, mostly to the US, Japan, China, the Republic of Korea, France, and the Netherlands.
Exports of machinery, equipment, and spare parts surged by 83.6 percent against the previous month to nearly 146 million USD. Fibre exports raked in 145.4 million USD, up 40 percent. Wooden furniture, coffee, rubber, and cashew nuts also brought higher revenues.
According to the department, the US remained the largest importer of Dong Nai products with a turnover of roughly 543 million USD in March, followed by Japan with 209 million USD and China 192 million USD.
The Vietnam National Textile and Garment Group said the Comprehensive and Progressive Agreement for Trans-Pacific Partnership (CPTPP) will give Vietnamese garment and textile products an edge, particularly in Canada with a value of nearly 20 billion USD and Australia at about 40 billion USD.
Once the EU-Vietnam Free Trade Agreement (EVFTA) takes effect, the Vietnamese garment sector is likely to achieve its goal of earning 40 billion USD from exports this year.
Seminar promotes startups in smart energy development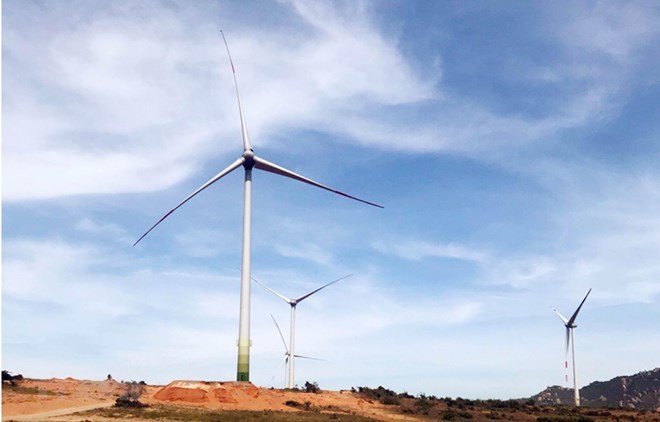 A wind power plant in Ninh Thuan province
The Saigon Hi-Tech Park's Incubation Centre (SHTP-IC) and the non-profit organisation New Energy Nexus Southeast Asia on April 10 held a seminar discussing startups in smart energy development in Vietnam.
Speaking at the event, co-leader of the Southeast Asian clean energy investment promotion organisation Evan Scandling said the effective use of renewable energy is significant to energy security, mitigating the impact of climate change, and bringing economic benefits to countries around the world. Vietnam has launched clean and smart energy models such as solar and wind power.
Huynh Thi Minh Thu from the SolarBK company said demand for solar power development is growing in Vietnam as its potential is huge. Solar power works used for high-rise buildings, highways, and traffic lights have become increasingly popular.
On the occasion, the New Energy Nexus Vietnam programme was launched, which will assist startups in clean energy and energy storage, smart grids, energy saving and management, customer experience, Internet-of-Things application, digitalisation, and blockchain in the field.
Director of the SHTP-IC Le Thanh Nguyen said the programme connects experts, firms, and startups in clean energy and technology, thus seeking out and promoting relevant projects.
Workshop suggests ideas for development of textile-garment firms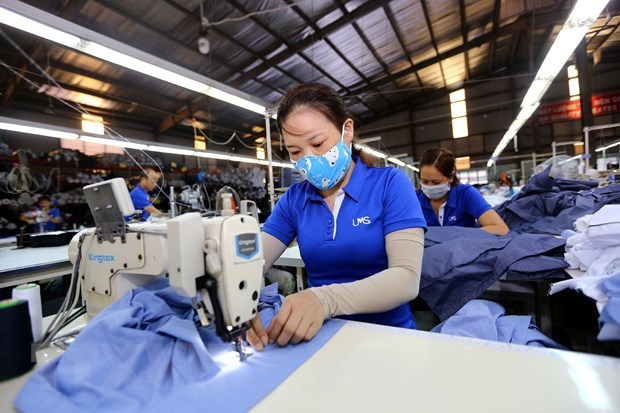 Vietnam exported nearly 37 billion USD worth of textile-garment products in 2018, and the figure is expected to hit some 40 billion USD this year
Recommendations were given to Vietnamese textile-garment businesses at a workshop in Ho Chi Minh City on April 10 to help them develop strategies for sustainable development.
Secretary General of the Vietnam Textile and Apparel Association (VITAS) Truong Van Cam said the country is now one of the biggest textile-garment exporters in the world. The sector gained nearly 37 billion USD from exports in 2018, up 16 percent year-on-year, with the figure expected to hit some 40 billion USD in 2019.
Additionally, the Comprehensive and Progressive Agreement for Trans-Pacific Partnership (CPTPP) is forecast to create a driving force for Vietnam's textile-garment industry in 2019 and the following years, he said.
Despite its relatively fast growth, the industry still has certain weaknesses, especially in compliance with rules of origin, Cam said, noting that this is considered one of the sector's major challenges as it strives to capitalise on new-generation free trade agreements (FTAs), including the CPTPP.
He said that aside from the CPTPP's difficulties, there are also opportunities that will arise as strict regulations will prompt Vietnamese firms to make changes to develop more sustainably and win the trust of global consumers. It will also put pressure on companies to cooperate with one another to form supply chains and actively attract investment to improve their production and business performance.
The textile-garment industry is viewed as a sector with high pollution risks. Therefore, amid international economic integration, businesses need to adhere to environmental protection regulations, he said, recommending that they pay attention to circular economy in which they should save water and energy during the manufacturing process.
Meanwhile, Vo Tan Thanh, Director of the HCM City Branch of the Vietnam Chamber of Commerce and Industry (VCCI), said the industry is highly valued, especially as one of the biggest foreign currency earners of Vietnam. As such, reforming technology, improving product quality, and reducing production costs are necessary to promote its product competition on domestic and foreign markets.
Thanh also asked businesses to actively seek cooperation chances in terms of equipment and material supply so as to meet rules of origin in FTAs and enhance their competiveness on the global market. In particular, they should switch from a made-to-order model to the production of goods created by themselves to help the sector gain strides in sustainability.
Statistics show that more than 6,000 businesses are operating in the textile-garment industry of Vietnam, which is believed to still have much room to expand exports, especially to the 10 other CPTPP members. The country has exported just 5.3 billion USD worth of textile-garment products to CPTPP countries each year, accounting for 6.3 percent of the grouping's market.
Deputy PM hails Compal's business expansion in Vietnam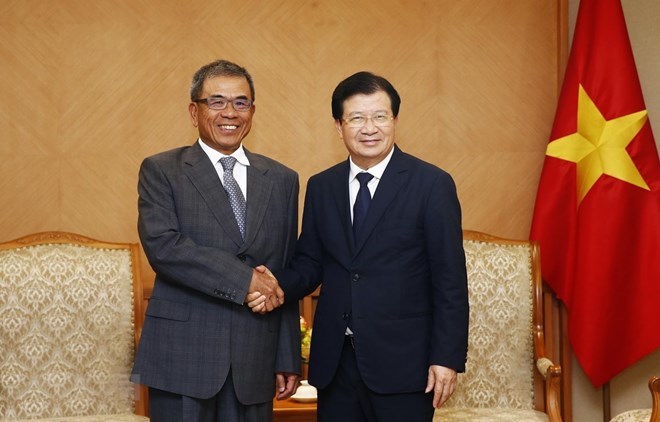 Deputy Prime Minister Trinh Dinh Dung (R) and Vice President of Compal Group Ray Chen
Deputy Prime Minister Trinh Dinh Dung hailed Taiwan-based Compal Group's plan to expand operations in Vietnam during a reception in Hanoi on April 10 for its Vice President Ray Chen.
The deputy PM affirmed that the Vietnamese Government is further improving the business climate and competitiveness so as to attract more domestic and foreign investors.
The Government is ready to support foreign investors, including Compal, in extending production and trade, the official stressed and asked Compal to hold working sessions with ministries, agencies and localities to deal with specific issues and promptly report any difficulties.
Ray Chen, for his part, said a computer assembly plant in northern Vinh Phuc province has been put into stable operation with export revenue projected at 500 million USD this year.
Due to higher demand, Compal wants to expand its manufacturing in Vietnam to raise export turnover to 1.5-2 billion USD per year.
Vietnam Startup Wheel 2019 launched in HCM City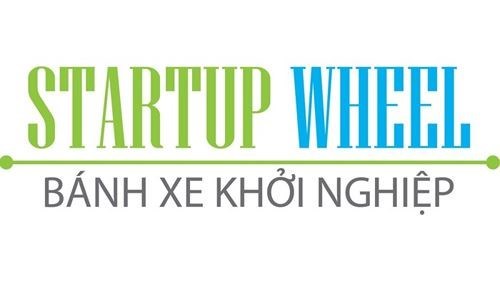 The Vietnam Startup Wheel 2019 was launched in Ho Chi Minh City on April 10, attracting entries from Thailand, the Republic of Korea, Singapore and Japan, among others.
Deputy Director of the Business Start-up Support Centre (BSSC) and head of the organising board Nguyen Thi Dieu Hang said the national event is not only for start-ups but also foreign investors.
Apart from competitions in Ho Chi Minh City, Hanoi, Da Nang and the Mekong Delta, the event will connect with People's Committees of cities and provinces, socio-political organisations, young businesspeople, universities and institutes nationwide.
The board will receive entries between now and April 30. Up to 1,000 projects are expected to join the event.
The first prize will be worth 200 million VND (8,600 USD) for a start-up firm and 150 million VND for individual entrepreneur and start-up group. The most creative project will receive 10 million VND. Outstanding projects will be eligible for the qualification round at Shark Tank Vietnam 2020.
After six editions, the competition has attracted over 10,000 competitors with 3,500 projects and over 50 billion VND invested.
This year's event is co-organised by the BSSC and the Ho Chi Minh City Young Business Association.
Sales of imported automobiles surge in Q1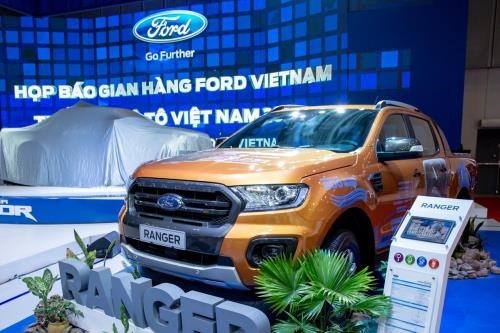 Sales of imported automobiles recorded a year-on-year leap of 234 percent to about 32,000 vehicles in the first quarter of this year, announced the Vietnam Automobile Manufacturer Association (VAMA) on April 10.
Meanwhile, the figures of domestically-assembled ones fell 8 percent to over 46,250 units in the reviewed period.
Automobile sales of the country stood at 78,250 vehicles in Q1, a surge of 31 percent compared to the same period last year.
The increase was attributable to the rise of sales of passenger cars at 48 percent, followed by commercial vehicles at 1 percent, while sales of special-use vehicles dropped 32 percent.
In March alone, as many as 32,308 cars were sold, a month-on-month rise of 160 percent and 54 percent against the same period last year.
Of the figure, there were nearly 22,530 passenger vehicles, representing a surge 151 percent compared to the previous month; along with 8,920 commercial and 860 special-use ones, up 170 percent and 390 percent, respectively.
Sales of both domestically-assembled and imported vehicles enjoyed strong increases in the month.
However, the sales did not reflect the consumption power of the country's entire automobile market, as the figure did not include sales of other manufacturers that are not VAMA members.
For example, Hyundai Thanh Cong alone sold 16,792 vehicles of all kinds in the quarter and 6,061 ones in March alone.
Toyota was the most successful in Q1 with 18,967 vehicles sold, followed by Hyundai, Mazda with 9,497, Honda with 8,687, and Kia with 7,489.
State Treasury raises 1.8 trillion VND via G-bond auction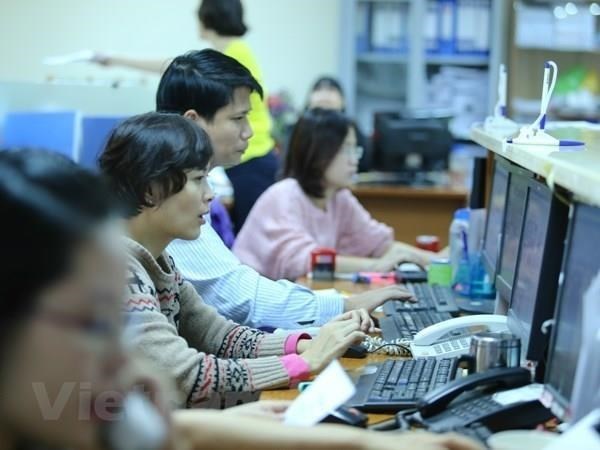 The State Treasury of Vietnam raised 1.8 trillion VND (78.2 million USD) through a Government bond auction on the Hanoi Stock Exchange (HNX) on April 10.
Some 3 trillion VND worth of G-bonds were offered, including ten-year bonds valued at 1 trillion VND; 15-year bonds worth 1 trillion VND, 30-year and 7-year bonds each worth 500 billion VND.
The 10-year bonds mobilised 800 billion VND with an annual interest rate of 4.72 percent.
A bidder bought 10-year bonds at the price of 500 billion VND, with a yield rate of 4.72 percent at the sub-session sale.
Meanwhile, 15-year bonds were purchased with a total value of 800 billion VND and an interest rate of 5.06 percent, equal to that of the April 3 auction.
As much as 500 billion VND was also raised for 15-year bonds at the sub-session, with a yield rate of 5.06 percent.
Four bidders purchased 30-year bonds worth 200 billion VND at an interest rate of 5.85 percent.
Since the beginning of this year, the State Treasury of Vietnam raised over 66.6 trillion VND via auctions at the HNX.
McDonald's Vietnam recognised notable sustainable development company
In the most recent Golden Dragon Awards and the Vietnamese Excellent Brand Awards 2019 McDonald's Vietnam was honoured in the Sustainable Development Category for its future-proofing application of advanced technologies in operating restaurants and improving service quality.
McDonald's was recognised amongst the sustainable development enterprises thanks to deploying the Experience of the Future (EOTF) model in operating its restaurant system and renovating service systems. The company is considered a pioneer in the food and beverage sector for applying advanced technology to improve service quality.
The evolving digital economy and advanced utilities have significantly changed consumers' habits and purchase behaviour. This is reflected in ways people are making orders and pay as well as the new way that enterprises take care of their customers. Enterprises will be left behind if they do not keep up with these challenges. At McDonald's, it is all about having a "customer obsessed" mindset and the whole operating system is evolving around how to service customers better and more conveniently.
In order to keep up with the Fourth Industrial Revolution, McDonald's is deploying a series of new standards about EOTF, including the use of technology and new standards of customer experience and service quality. Besides, applying a number of new technology applications, including self-ordering kiosks, mobile ordering and payment, table locator, will not only bring convenience for customers, but also help service staff to spend more time on customers and enhance customer relationship with the brand.
mcdonalds vietnam recognised notable sustainable development company
A Guest Experience Leader will support customers to experience self-ordering kiosks and use McDonald's Global Mobile App to keep up to date about promotions, news, recruitment, the menu, and online feedback
According to McDonald's, EOTF will be part of the new services platform and create new roles in the organisation, including the guest experience leader role. This new strategic move is based on two key factors, including "hardware" and "heart-ware." If there is no heart-ware, technology alone is just as a lifeless machine.
Beside applying new technologies, McDonald's also focuses on training and developing skilled employees. Nguyen Thanh Truc Quyen, human resources business partner, receiving the award on behalf of McDonald's at the Top 100 Vietnam Best Places to Work 2018
McDonald's has been serving Vietnamese customers for five years since 2014 and now has 18 restaurants in Ho Chi Minh City and Hanoi. Customers may experience new technologies and services in their stores in these two key cities.
The company's strategy includes the continued improvement of customer experience and the steady building of the McDonald's brand to become a modern, progressive enterprise. The EOTF move that McDonald's is applying around the globe is a comprehensive solution to bring about enhanced services and convenience with the best quality and maximum flexibility for customers. This is also the strategy that the company has chosen to pursue to be a future-proof, sustainable enterprise in Vietnam.
Italy's Lazio region interested in selling wines in Vietnam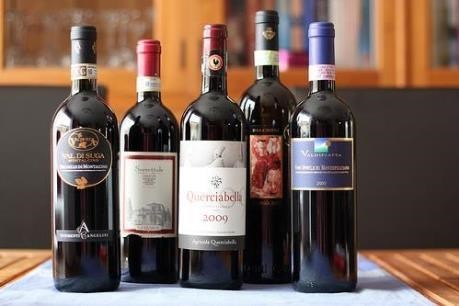 Officials from Italy's Lazio region have shown their interest in selling Italian farm products, especially wines, in Vietnam.
Chairman of the Regional Agency for the Development and Innovation of Lazio (ARSIAL), Antonio Rosati and director of the department of agriculture and environment of Lazio region Enrica Onorati, expressed their interest while taking Ambassador of Vietnam to Italy Nguyen Thi Bich Hue around Vinitaly.
Vinitaly is the biggest big wine exhibition in the world and it was held in Italy's northern city of Verona from April 7-10.
Hue attended the event at the invitation of Chairman of the Regional Agency for the Development and Innovation of Lazio (ARSIAL), Antonio Rosati.
She toured nearly 100 booths displaying wines and signature farm products of Italy together with Antonio Rosati and Enrica Onorati.
The Italian officials said they want to sell farm products, especially wines, in Vietnam as the number of Vietnamese drinking wines has been on the rise over the past 20 years and many type of wines around the world have been present in the country thanks to bilateral free trade agreements.
Ambassador Hue said Vietnam will be a new promising market to Italian businesses when the European Union-Vietnam Free Trade Agreement (EVFTA) takes effect as it has tariff preferential treatments for Italian products.
Vietjet Air expands international network
Low-cost carrier Vietjet has announced its operation plan for the Hong Kong market and the launch of a new route linking Phu Quoc and Hong Kong, one of Asia's most well-known destinations.
The Phu Quoc-Hong Kong route will operate return flights with a frequency of four flights per week, starting from April 19. With a flight time of two hours and 45 minutes per leg, the flight will depart Phu Quoc at 10:50am and land in Hong Kong at 2:35pm (local time) while the return flight will depart from Hong Kong at 3:40pm and arrive in Phu Quoc at 5:25pm (all local times).
"After nearly three years of operating our HCM City-Hong Kong route, Vietjet has gained the love and trust of Hong Kong residents, business people and international tourists, and has contributed positively to the promotion of air travel and trade between Vietnam and Hong Kong as well as across the region," said Luu Duc Khanh, Vietjet's managing director.
Khanh said the airline has thus far transported more than 300,000 passengers on this route, which includes a significant number of transit passengers who boarded in Hong Kong.
The director said the new direct route between Phu Quoc and Hong Kong, the first direct flight connecting the two destinations, will enhance the flying experience and reduce travel time for passengers, as well as offer flight opportunities for millions of people.
Victor Liu, deputy director of the General of Civil Aviation Authority in Hong Kong, said that Vietnam and Hong Kong have enjoyed very good and long-standing economic and social relations.
"With the addition of the direct passenger services between Hong Kong and Phu Quoc, it will no doubt further enrich the bilateral links between Hong Kong and Vietnam," he said.
Known as "the Pearl Island", Phu Quoc is the biggest island in Vietnam. As one of the most talked-about tourism destinations in Asia with beautiful beaches and friendly local people, Phu Quoc in the southern province of Kien Giang has attracted strong levels of investment in hotels and resorts in recent years and has become one of the most popular holiday destinations in the country.
Adding to the island's appeal, international travellers are exempt from visas for visits of 30 days or less.
Government sets forth major tasks in 2019 for ministries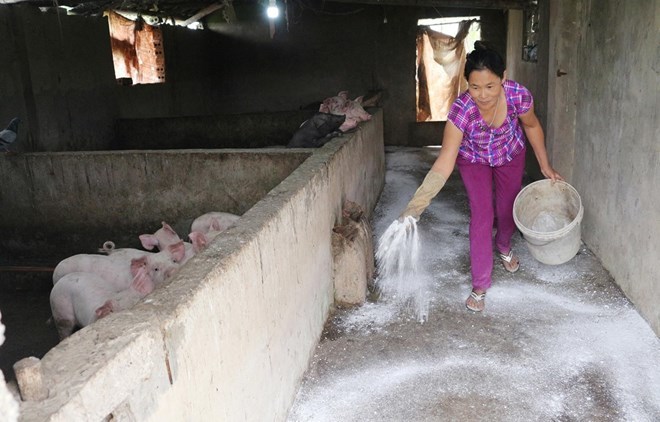 Locals take measures to prevent African swine fever from spreading out
The Government has pointed out major tasks in 2019 for several ministries in a resolution of its March regular meeting.
The Government asked the Ministry of Agriculture and Rural Development (MARD) to step up agricultural restructuring, take measures to prevent and control diseases, especially African swine fever, and improve husbandry to ensure stable food supply.
The Ministry of Health was requested to focus on expanding vaccinations, strengthen management over medicine businesses and distribution, and apply information and technology in health check-ups and treatment.
Meanwhile, the Ministry of Industry and Trade (MoIT) was urged to carry out measures to develop the domestic market and boost exports, and coordinate with the MARD in solving difficulties in agricultural exports.
The MoIT was also requested to speed up the progress of large-scale industrial projects, and intensify disseminations on opportunities and challenges of the Comprehensive and Progressive Agreement for Trans-Pacific Partnership (CPTPP) to localities and enterprises.
The Government asked the Ministry of Transport to speed up the implementation of important transport infrastructure projects to soon put them into operation so as to contribute to development.
The Ministry of Natural Resources and Environment was required to apply technology in waste treatment, and work with the Ministry of Culture, Sports and Tourism and the Ho Chi Minh Communist Youth Union in encouraging people to participate in programmes and movements to reduce waste, particularly plastic waste.
Project helps Hau Giang farmers adopt sustainable production practices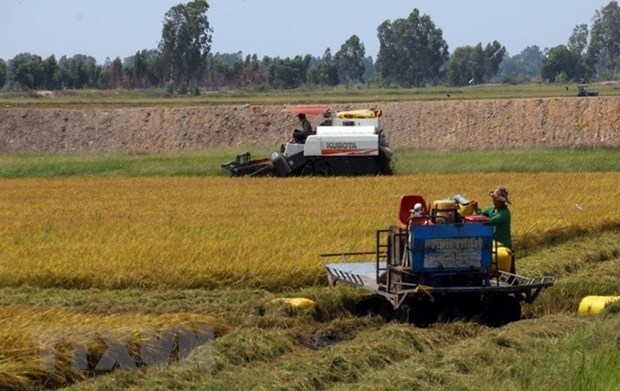 More than 26,000 farming households in Hau Giang province will be helped to practice sustainable agriculture under the VnSAT project
A project partly funded by a World Bank loan is being carried out in the Mekong Delta province of Hau Giang, aiming to help more than 26,000 farming households adopt sustainable agricultural production practices.
The Sustainable Agriculture Transformation Project for Vietnam (VnSAT) has a total investment of more than 300 billion VND (12.9 million USD), including nearly 190 billion VND loaned by the World Bank.
The project is being run from 2015 to 2020 in six district-level localities with 32 communes. It aims to help increase net profit on each hectare of rice production by 30 percent while raising the area of sustainable rice cultivation under contracts with businesses to more than 7,000 hectares.
It also aims to have some 10,000 hectares applied with the practices of "three decreases – three increases" (decreasing the amount of seeds cultivated, pesticide and fertiliser; increasing rice productivity, rice quality and economic efficiency) and "one must – five decreases" (must use certified rice varieties; and decrease the amount of seeds cultivated, pesticides, fertiliser, water and post-harvest loss).
At a meeting on April 10, Vo Minh Phuc, Deputy Director of the province's VnSAT management board, said Hau Giang will press on with this project so that by 2020, more than 26,000 farming households and at least 16 farmers' organisations and cooperatives are supported in terms of infrastructure and equipment to practice sustainable agriculture.
Under the project, farmers will be instructed to use by-products of rice cultivation, rotate crops, produce certified varieties and follow Vietnamese Good Agricultural Practices (VietGAP).
Tran Hoang Nho, Director of the Danh Tien Cooperative in Xa Phien commune of Long My district, said the cooperative's members have participated in many training courses under the project. By adopting sustainable practices, they have reduced the amount of seeds needed from 20kg every 0.1 hectare to 10kg as well as fertiliser while rice productivity remains unchanged, leading to higher profits.
Vice Chairman of the provincial People's Committee Truong Canh Tuyen said Hau Giang will step up communications to raise farmers' awareness and boost connectivity among State agencies, scientists, businesses and farmers.
Kinh Bac City Development aims higher in 2019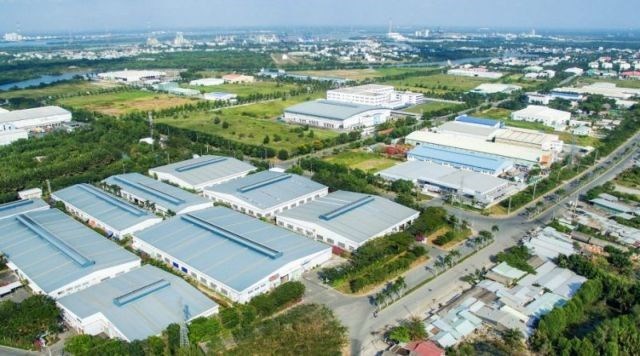 In 2018, land rental fees exceeded 2 trillion VND, contributing up to 78 percent of the total turnover and up 181.6 percent year-on-year (Photo: vietnamconstruction.vn)
Industrial zone developer Kinh Bac City Development Share Holding Corporation (KBC) has set higher business targets for 2019, aiming for total consolidated revenue of 3.9 trillion VND (167.4 million USD) and net profit of nearly 1.04 trillion VND (44.5 million USD).
These figures are 12 percent higher in revenue and 28 percent in profits compared to last year, the company's 2018 annual report released on April 10 showed.
Last year was successful for Kinh Bac City Development, as its net revenue reached nearly 2.5 trillion VND, almost double 2017. In particular, land rental fees exceeded 2 trillion VND, contributing 78 percent of total turnover and up 181.6 percent year-on-year.
According to the report, the company's land fund for industrial park (IP) development is 5,188ha, equivalent to nearly 5.5 percent of the total industrial land area of the country. Land area for urban development is 1,058.6ha.
In recent years, its business has concentrated in northern localities of Bac Ninh, Hai Phong and Bac Giang and HCM City's Cu Chi district. This year, the company will invest in infrastructure construction of Quang Chau IP, Nam Son Hap Linh Industrial Park (PK), Tan Phu Trung IP, Phuc Ninh IP and Trang Due IP.
The company's profit after tax reached nearly 809 billion VND, up 30.7 percent compared to 2017 and surpassing the yearly target by more than 1 percent, in which net profit of the parent company was 746 billion VND.
The company still owes investors a dividend of 30 percent in cash and shares in 2017 which was approved in its 2018 annual shareholders' meeting. It attributed the delay to insufficient cash source due to slow construction progress of some urban development project.
It is expected to pay 10 percent cash dividend two times this year – the first 5 percent in the second quarter and the last 5 percent in the third quarter. The remaining 20 percent dividend payment will be scheduled at an appropriate time.
Czech newspaper: Vietnam is a successful development model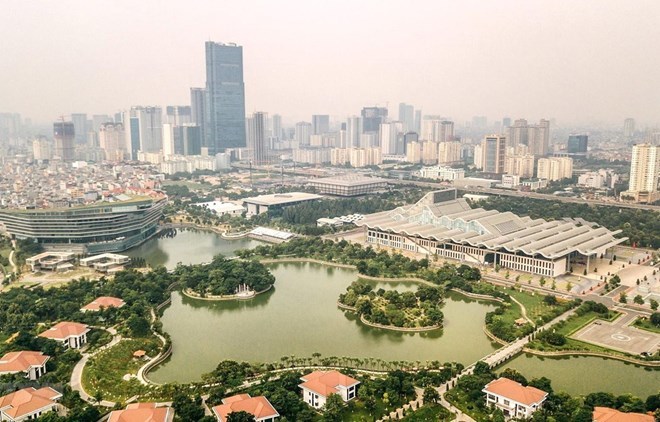 Vietnam has gained significant achievements in the cause of national development over the years, according to an article by Czech Republic newspaper Halo Noviny.
The article published on http://www.halonoviny.cz. on April 8 said after the reunification of the country in 1975, Vietnam had to face several difficulties due to the consequences of the war.
The situation began improving after the Southeast Asian country implemented the "Doi Moi" (reform) policy in 1986, which yielded impressive results in national building and development.
Vietnam has succeeded in economic reform and foreign investment attraction and after the 1990s, its gross domestic product (GDP) has nearly tripled and the country maintained a stable annual economic growth rate of about 7.5 percent, the article pointed out.
In 2018, despite global economic fluctuations, Vietnam's economy still expanded by 7.08 percent. With advantages of economic flexibility and low-cost labour along with investment encouragement policies, Vietnam has become an attractive destination for foreign investors.
Secondly, living standards have improved as social security situation has been ensured. In fact, more than one-third of the country's social investment focuses on poverty reduction, human resources development, education, science-technology, healthcare and culture, the article read.
It quoted the United Nations (UN) as saying Vietnam is one of the successful countries in the world in the fight against poverty, meeting the requirements of the UN Millennium Development Goals (MDGs). Before implementing "Doi Moi", the rate of poor households in Vietnam was 58 percent, but now the figure is less than 6 percent.
Thirdly, Vietnam's role in the international arena has been enhanced. With an external policy of multilateralisation and diversification of international relations, Vietnam has established diplomatic ties with nearly 180 countries as well as had trade relations with more than 160 countries and territories. Vietnam became a member of the UN in 1977.
In addition, the country has signed and implemented 12 free trade agreements (FTAs) and is negotiating four bilateral and multilateral FTAs.
The article went on to say that in recent years, Vietnam has successfully organised major international events such as the 132nd Inter Parliamentary Union Assembly(IPU 132), the Asia-Pacific Economic Cooperation Forum (APEC 2017) and the 26th Annual Meeting of the Asia-Pacific Parliamentary Forum (APPF-26). Most recently, Vietnam was selected as a venue of the second summit between the Democratic People's Republic of Korea and the US.
It concluded the accomplishments that Vietnam has gained over the past 30 years have proved it was right to follow a reform path, creating a firm foundation for the country's stronger development and more successful integration in the future.
Can Tho city plans green tourism villages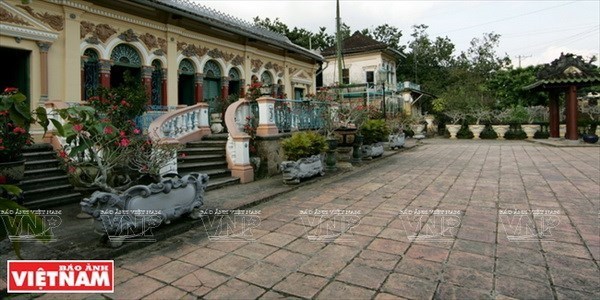 The ancient house of Binh Thuy, built in 1870 in Binh Thuy district, is among tourist destinations in Can Tho city
The Mekong Delta city of Can Tho is planning a green tourism village project to help the local tourism sector develop sustainably.
The municipal Department of Labour, Invalids and Social Affairs had a working session with Life Project 4 Youth (LP4Y), a Philippine organisation, on April 10 to discuss the Mekong green tourism village project.
Head of the project Lisa Bonnion said it is an environmentally friendly tourism model that targets areas with eco-tourism and community-based tourism potential, aiming to appropriately make use of natural landscapes for tourism. This project will create jobs for locals while still protecting the environment.
Can Tho, as the heart of the Mekong Delta, is the first locality in the southwestern region to carry out this model, and the LP4Y hopes success in the city will attract other localities' attention so as to expand the model to the whole region, she noted.
The project will focus on environmental quality, cultural and social aspects, economic development and management efficiency. In the short term, it will help build Can Tho into a tourism city with environment being its top priority, develop ecotourism, conserve cultural identities and natural landscapes, develop human resources for the industry, and support traditional craft villages.
In terms of infrastructure, clean water supply and wastewater treatment systems will be built for green tourism villages, the transport network expanded, natural landscapes upgraded, and local customs, history and climate taken into account.
This project will also provide free vocational training on tourism services for low-income and disadvantaged youths aged between 17 and 24. Trainees will be provided with jobs in green tourism villages.
Director of the municipal department Tran Thi Xuan Mai said although Can Tho's tourism is thriving, it is facing great pressure in terms of environmental protection. Therefore, developing the green tourism village model is necessary.
The department will work with relevant agencies to devise a plan to carry out the project soon, she added.
Int'l textile expo opens in HCM City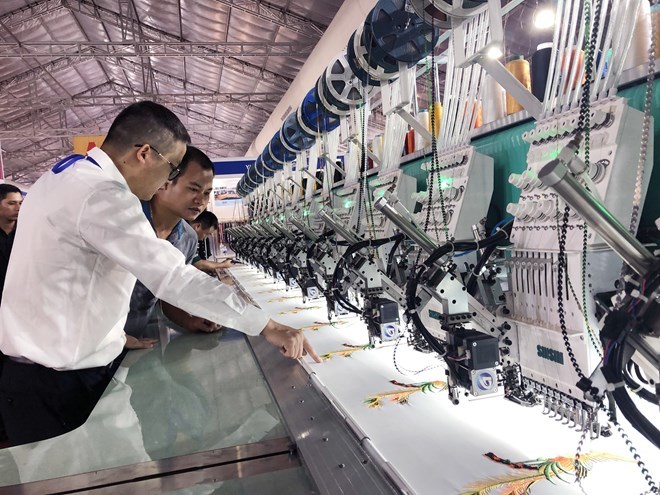 Visitors to the Saigon Tex & Saigon Fabric 2019 in HCM City
Saigon Tex & Saigon Fabric 2019 kicked off in Ho Chi Minh City on April 10.
The event attracted over 1,000 suppliers from 24 countries and territories around the world, aiming to enable domestic and foreign businesses in different fields to seek cooperation opportunities, promote their brands, and expand markets.
Chairman of the Vietnam Textile and Apparel Association (VITAS) Vu Duc Giang said this year's exhibition will help businesses access more information and new cutting edge technologies to make direct investment in raw materials, thus meeting the needs of customers at home and abroad.
It also enables businesses to increase the added value of products, contributing to the development of the textile industry in Vietnam, he said.
Le Tien Truong, General Director of the Vietnam National Textile and Garment Group (Vinatex), said the textile industry has been improving the quality of its human resources and equipment over the past time.
However, it should push ahead with reforms to deal with more global challenges, he said, suggesting that businesses create new tools to increase competition, including technology and productivity.
Enhancing cooperation is necessary to integrate effectively in the world, he added.
The exhibition will run until April 13 at the Saigon Exhibition and Convention Centre.