Vietnamese automaker VinFast announced on Tuesday that the firm will officially put its automobile manufacturing factory into operation in June this year, three months earlier than scheduled.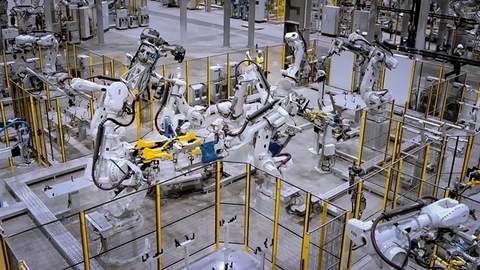 Vietnamese automaker Vinfast has announced it would officially launch its auto factory in June this year after 21 months of construction. — Photo cungcau.vn
With construction and installation lasting just 21 months, the upcoming opening of the plant is a feat in the global automobile industry, especially for a new business like VinFast.
From the end of the first quarter of this year, VinFast has shipped batches of cars to 14 countries across Asia, Europe, Africa and Australia to test them for safety and endurance against standards in those countries. After the strict crash and technical tests following the international standards, VinFast car models have been evaluated positively.
The testing results have reflected the perfection of production lines and the plant's level of readiness. These form an important basis for VinFast to accelerate the inauguration of its factory.
VinFast Chairwoman Le Thi Thu Thuy said the quality of VinFast vehicles is highly appreciated by leading inspection centres around the world, adding that this confirms the capacity and completion level of production lines of the firm.
VinFast is ready to bring to Vietnamese consumers quality and world-class automotive products, she said.
The VinFast automobile factory was built with leading scale and modernity in Southeast Asia. The production process at the factory is completely synchronised and closed with workshops for stamping, welding, painting and assembling.
As scheduled, VinFast will officially sell its CUV Fadil model in the second quarter of 2019. Sedan and SUV models branded Lux will reach customers in the third quarter this year.
VinFast, the car manufacturing unit of Viet Nam's largest private conglomerate Vingroup, showed off its first two car models, a sedan and an SUV, at the Paris Motor Show in France last October just a year after the company's incorporation, grabbing the attention of local and international media. — VNS