The Ministry of Transport has given the go ahead for Vinpearl Air JSC under private conglomerate Vingroup to seek the Prime Minister's approval for its investment plan.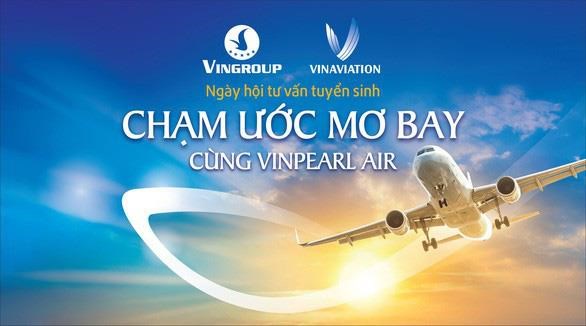 The firm plans to operate passenger and freight services with a fleet of 36aircraft by 2025 on international and domestic routes.

The project is in line with the government's plans for the development of newair transportation enterprises and will facilitate private economic development,the ministry said.

However, it noted that the operation of 36 aircraft is likely to exceed marketdemand, so the ministry has recommended VinpearlAir to invest in only 30 planes by 2025.

The ministry said if the Prime Minister approves the investment plan, it will directthe Civil Aviation Authority of Vietnam (CAAV) to appraise the proposal for  regulated airtransport business, and then submit its recommendations to the Prime Minister againfor a final decision.

In accordance with its plan, Vinpearl Air willbegin domestic and international flights from July 2020 with a fleet of sixaircraft. The airline, which has an initial total investment of 4.7 trillionVND (202.6 million USD), will increase the number of its aircraft to 36 by2025, adding six to its fleet each year.

Narrow-body jets Airbus A320 and A321 or Boeing B737, andwide-body aircrafts Airbus A330 and A350 or Boeing 787 will be used on its 62domestic routes and 93 international routes by 2025.

Vinpearl Air is planning to choose Noi Bai as its baseairport, with two overnight aprons by 2020.
Transport ministry advises Vinpearl Air to limit aircraft fleet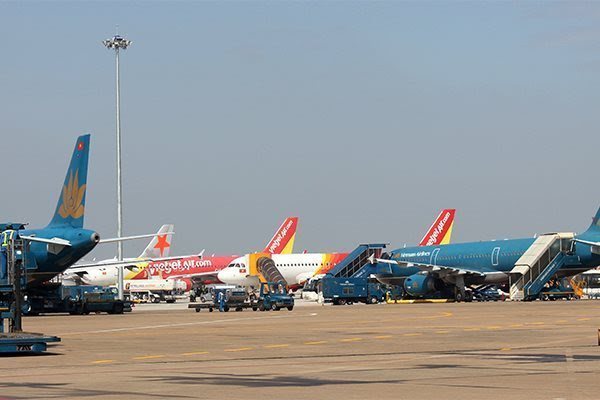 Aircraft are parked at Tan Son Nhat International Airport. The Ministry of Transport suggested Vinpearl Air limit its fleet expansion to 30 aircraft only in 2025
Vinpearl Air's planned aircraft fleet of 36 units by 2025 is likely to exceed the market demand, so the carrier should expand to only 30 aircraft instead, the local media reported, citing the Ministry of Transport.
The ministry on October 7 wrote to the Hanoi Department of Planning and Investment, noting that Vinpearl Air JSC's project to set up a carrier called Vinpearl Air is eligible to seek the prime minister's approval.
The ministry stated that a fleet of 36 planes by 2025 would allow the airline's operations on domestic and international routes to match the country's orientation in bolstering the development of the local aviation sector.
In the 2014-2018 period, the local aviation market saw strong growth, with a 20.5% increase a year in the number of passengers. Cargo transport also rose by 13.2% in the period. As such, the launch of Vinpearl Air is expected to contribute to meeting market demand.
Based on the prime minister's Decision 236 and aviation growth forecasts, the market will see domestic airlines carry over 60 million passengers in 2020 and some 96 million in 2025. To ensure the targeted transportation figures, the number of aircraft owned by airlines is expected to reach 255 units in 2020 and 384 jetliners in 2025.
As a result, the ministry said Vinpearl Air's plan to expand its aircraft fleet is not contrary to Decision 236. However, it warned that a fleet of 36 aircraft in 2025 will exceed the market demand if Vietnam Airlines expands its business operations and other airlines follow suit.
The ministry suggested Vinpearl Air increase its fleet to 30 aircraft in 2025 instead.
The carrier plans to operate 62 domestic and 93 international routes by 2025. While mapping out a plan to exploit airports, Vinpearl Air aimed to minimize its use of Tan Son Nhat International Airport due to the airport overload and limited infrastructure.
Besides the warning on excessive fleet expansion, the ministry also asked the carrier to add a detailed plan for overnight plane parking for the following years up to 2025 due to the lack of parking slots at the Noi Bai and Tan Son Nhat airports.
Vingroup had earlier applied for an airline license with capital of VND4.7 trillion and expects to start flying next July.
It aims to begin Vinpearl Air's operations with a fleet of six planes, with six more being added each year until it reaches 36 by 2025.
Based in Noi Bai International Airport in Hanoi City, Vinpearl Air plans to use narrow-body Airbus A320s and A321s or Boeing B737s as well as wide-body Airbus A330s and A350s or Boeing 787s. VNA/SGT

In a proposal to the Ministry of Transport (MOT) to establish an air carrier, Vinpearl Air owned by billionaire Pham Nhat Vuong said it wants to choose Noi Bai as the base airport.

Vingroup's Vinpearl Air selected Noi Bai International Airport in Hanoi as its base, however, no prime flight slots are available for the carrier's flights.