Several commercial banks in Vietnam have reported big profits in the first quarter of this year.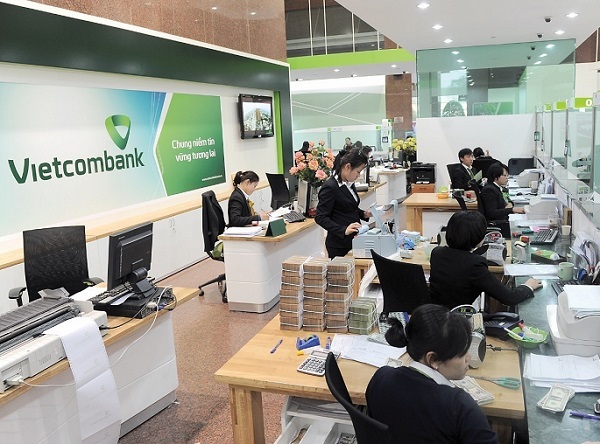 Vietcombank announced a huge profit of VND 5.9 trillion in the first quarter of this year.
At the annual shareholders' meeting, held on April 23, general director of the Vietnam Bank for Industry and Trade (VietinBank), Tran Minh Binh said that the bank made a profit of VND3.1 trillion (USD134.7 million), in the first quarter of 2019, an increase of 4 per cent over the same period of last year.
Binh said that the increase in profit came from the bank's restructuring on loan market and non-credit activities.
At the meeting, it was announced that Vietinbank aimed to hike its total assets by 2-5 per cent in 2019; total outstanding loans to rise by 6-7 per cent; total deposits to grow by 10-12 per cent, and bad debt below 2 per cent.
The lender's consolidated pre-tax profit was expected to reach VND9.5 trillion (USD407.7 million) by end-year, up 41 per cent year-on-year, of which the parent bank's pre-tax profits will be at least VND9 trillion.
The bank's shareholders agreed that all dividends projected for 2018 would be paid by shares at the rate of 8.03 per cent, or to use all 2018 profits to raise charter capital.
The bank's board of directors will decide on the profit distribution plan after getting approval.
At Asia Commercial Bank's (ACB) annual shareholders' meeting 2019, chairman Tran Hung Huy, said that the bank may have some VND600 billion from dealing with bad debts to add in its expected profit of VND 7.3 trillion this year.
"ACB's profit in this year's first three months reached VND 1.7 trillion," Huy said, adding that the State Bank of Vietnam has officially approved for the bank to follow Basel II standards.
Sai Gon Thuong Tin Commercial Joint Stock Bank (Sacombank) has also announced profit of VND 1.1 trillion in the first quarter, double last year's figure. The bank has reached 40 per cent of this year's profit target of VND 2.650 trillion.
The Joint Stock Commercial Bank for Foreign Trade of Vietnam (Vietcombank) announced a huge profit of VND 5.9 trillion in the first quarter of this year.
Vietcombank chairman Nghiem Xuan Thanh said that the bank targeted to make VND20.5 trillion in profit this year which is 12 per cent up on-year.
Nguoi Lao Dong/Dtinews