The State Bank of Viet Nam (SBV) has asked for the control over real estate loans by credit institutions to be enhanced, especially in areas showing signs of land price fever.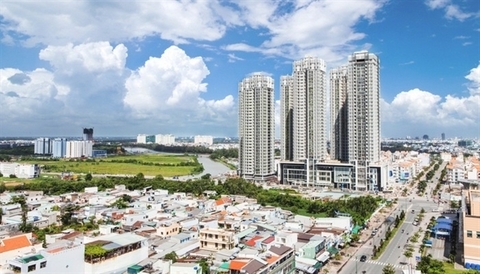 SBV's Governor Le Minh Hung in a recent document about lending operations in 2019 asked its branches and banks to keep a close watch on the developments of the real estate market and strictly monitor credit provisions for this sector.
Any unusual market developments must be reported to the central bank, Hung asked.
At the same time, supervision over lending would be enhanced, especially for property and consumer loans, to ensure safety and that the loans were used for the intended purposes.
The order was issued amid land price fever reported in several localities, including Da Nang, Quang Nam and Van Don.
The central bank asked lenders to tighten loans for the stock and real estate sectors in recent years, warning of bad debts risks.
Growth of credit for the real estate sector was reported to slow to 8.56 per cent in 2018 from 12.86 per cent in 2016.
The central bank also asked credit institutions to focus on supporting small and medium sized enterprises to access credit and encouraging environmentally-friendly businesses, asking that the expansion of credit must go along with quality.
In another move, the SBV recently made public a draft circular about limits and safety ratio for banks' operation for comments, which proposed to apply a credit risk ratio of 150 per cent for home purchasing loans worth more than VND3 billion (US$126 million) – three times higher than the current ratio.
This aims to limit loans for high-end real estate segment to ensure the sustainable development of the real estate market and safety of the banking sector, according to the central bank. — VNS