The Government's report says that if the GDP in 2021 is below expectations, this will affect state budget overexpenditures as well as the national public debt and foreign debt safety indexes.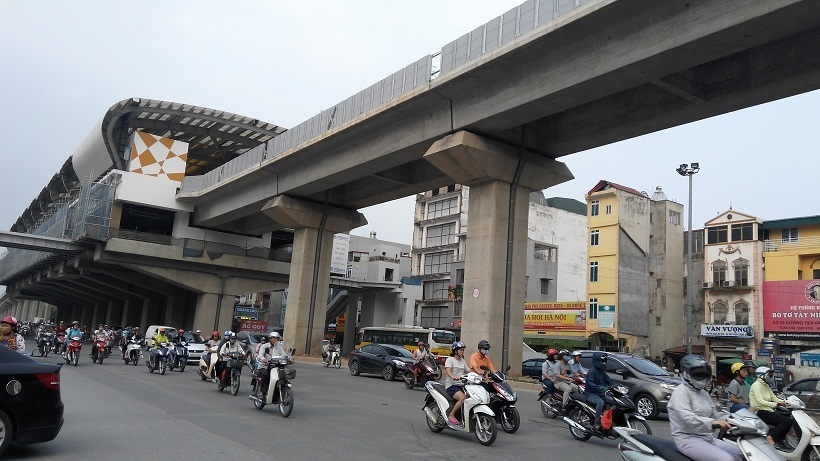 The report to the National Assembly shows that the public debt in 2021 is still within the safety line.
In the first nine months of 2021, the Government mobilized VND298.758 trillion. It's expected that the total mobilized capital in 2021 will reach VND514 trillion, equal to 82.4 percent of the plan. Most of the capital is from domestic sources, VND463 trillion, or 87.8 percent of the Government's total mobilized capital.
The total debt paid by the Government in the first nine months of the year was VND289.3 trillion, including VND270.793 trillion in direct debt payment and VND18.534 trillion in repayment for re-lent loans.
The total debt to be paid by the Government in 2021 is estimated at VND365.932 trillion (92.8 percent of plan), of which VND338.415 trillion (92.4 percent of plan) is direct repayment, and VND27.517 trillion (97.3 percent) is repayment for re-lent loans.
"The repayment of principal and interest is implemented on schedule, and expected not to be higher than 25 percent of the state budget collections as per the ceiling level set by NA," the report says.
The public debts are estimated at VND3.7 quadrillion in 2021, or 43.7 percent of GDP. The Government's debts are VND3.35 quadrillion, or 39.5 percent of GDP. The ratio of direct debt repayment obligation to budget revenue is about 24.8 percent.
It is expected that the Government's domestic debts this year account for 67.5 percent of total debts, higher than the 63.8 percent in late 2020, while foreign debts account for 32.5 percent.
In general, the foreign debt interest rates are low, with the weighted average of 1.6 percent per annum, because 98 percent of foreign debts are ODA (official development assistance) and preferential loans.
As for domestic debts, it's expected that the weighted average of the Government debt interest rate will be 4.7 percent per annum, much lower than the 6.6 percent per annum in 2016.
For the ODA and foreign preferential loans in 2021-2025, Vietnam plans to mobilize 1.6 times higher than 2016-2020, while conditions for capital mobilization have become increasingly difficult. Donors have changed their lending policies.
The Government plans to borrow VND571.014 trillion in 2022. Of this, VND347.9 trillion would be used to cover budget overexpenditures, VND196.149 trillion to pay principal and VND26.965 trillion for relending.
Meanwhile, it will have to pay debts of VND300 trillion, including VND196.149 trillion worth of principal and VND103.668 trillion in interest. 
Luong Bang

Vietnam has been making efforts in recent years to consolidate its fiscal situation to help create a wealthy financial system and a healthy macro economy.

Vietnam will launch a revamp of its 2021-2025 budget management strategy, which is expected to ensure national security and control public debt.