After rushing to cultivate pepper and expanding the growing area, farmers in the central region are now facing tumbling prices.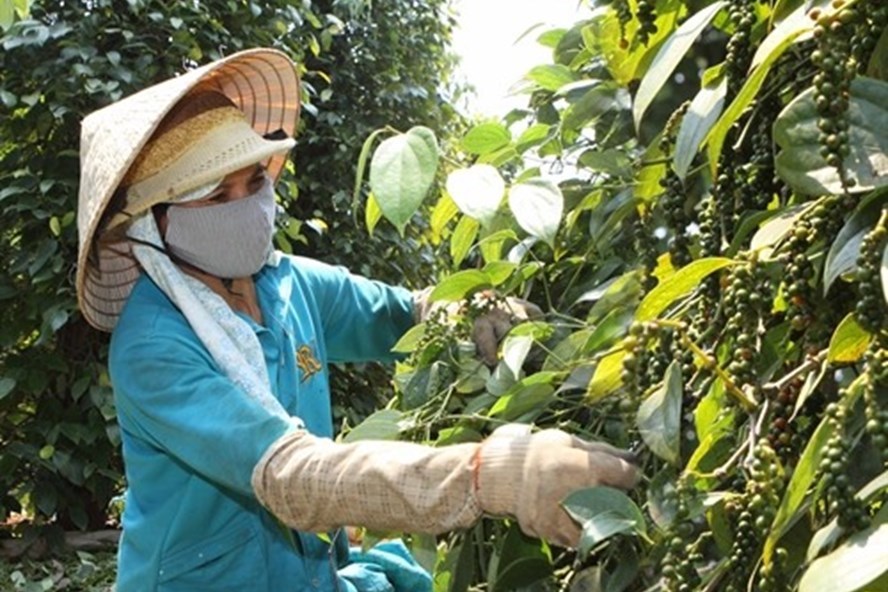 More than 5,500 hectares of pepper growing area have died because of epidemics, while the prices have fallen dramatically. Thousands of pepper growers in Gia Lai province are experiencing hardships.
Selling peppercorn at a loss, farmers cannot get money to pay bank debts. Many of them have left their homeland to avoid debt payments.
The Gia Lai Branch of the State Bank of Vietnam reported that 26,000 households in Gia Lai have borrowed VND4.3 trillion to farm pepper, of which VND2.2 trillion has been listed as bad debt.
According to the Vietnam Pepper Association (VPA), pepper prices once soared to VND230,000 per kilogram, which prompted farmers to expand their cultivation areas. In 2013-2018, the cultivation area increased by 3 times to 152,000 hectares.
Meanwhile, the oversupply in the world market still continues, which has affected Vietnamese farmers, because 95 percent of pepper output is reserved for export. Other big pepper growers, including Brazil and Cambodia, also expanded their growing areas, thus increasing oversupply.
The pepper price has fallen from its peak of VND230,000 per kilogram in 2013 to VND45,000 per kilogram, a 10-year low which is even lower than the production cost of VND50,000 per kilogram.
The pepper price increased for 10 days in mid-March, but the increase was insignificant. The closing price on March 19 increased by 3.4-4.6 percent compared with March 9, and 2.2-3.5 percent compared with February 19, to VND45,500 per kilogram in Gia Lai and VND47,000 in Ba Ria-Vung Tau.
Do Viet Duong from Krong Nang district in Dak Lak province said he chopped down old coffee plants six years ago to cultivate pepper on 2 hectares.
"The seedling was very expensive as farmers rushed to grow pepper, about VND30,000. However, it is more difficult to grow pepper than coffee and many of plants died."
Pepper plants require thorough care because they need the right kind of fertilizer and can easily catch disease. It is also costs several million dong a day to hire workers to pick peppercorns in harvest season.
Duong is now wavering between selling pepper at a low price and storing pepper. If he sells peppercorn now, he will take a loss. If not, he will not be able to pay bank debts. Meanwhile, the peppercorn may spoil in unfavorable storage conditions.
In the first half of March 2019, the average export price was $2,512 per ton, or 31.8 percent lower than the same period last year. In the first three months of the year, the price was $2,709 per ton.
Mai Thanh