2020 will be a tough year for Vietnam's businesses
Vu Tien Loc, chair of VCCI

2020 will be a tough year for Vietnam's businesses because the world economy is slowing down. There are big challenges ahead: the size of the economy is increasing rapidly, but the health of businesses and the economy still matters.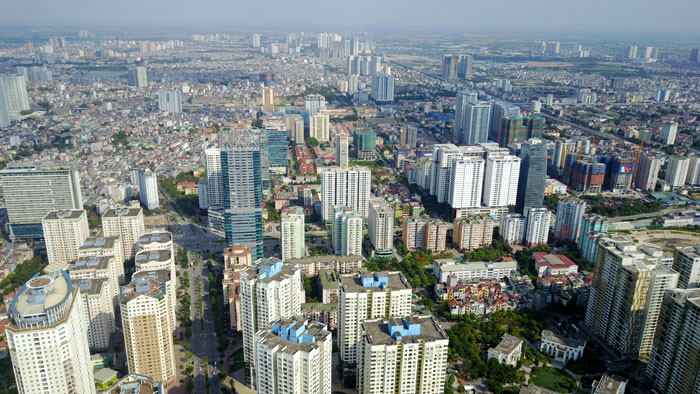 Pham Quang Vinh, former Deputy Minister of Foreign Affairs, former Vietnamese Ambassador to the US

One thing is certain: the world will change forever after the US-China trade war and it will never return to what it was before. There will be a trade agreement between the US and China, and fewer opportunities for small countries will rise up the sooner this happens.

Tran Du Lich, member of the Prime Ministerial Economic Advisory Council

The state pursues the goal of the nation's development. It doesn't do business for profit.
The state pursues the goal of the nation's development. It doesn't do business for profit.

In the current conditions, three things are needed to assist Vietnam's businesses to improve their competitiveness – stable macro economy, good legal framework and service-based administration.

Vu Tu Thanh, regional deputy managing director of the US-ASEAN Business Council

There are reasons to place hopes on 2020. This is not my hope, but the hope of the American businesses which I have relations with.

The American business circle, which keeps track of the Party and government's movements, has every reason to believe that there will be more good news than bad news.

Can Van Luc, chief economist of the Bank for Investment and Development of Vietnam

I think the real estate market is undergoing the 'filtration' period, and it is not as pessimistic as some people think. One of the reasons is that the regime and policies still cannot catch up with the development of the market.

Nguyen Tu Anh from the Central Economic Committee

The biggest bottleneck in 2019 was public investment. But the problem has been fixed, so the disbursement will be better in 2020.

Le Hoang Chau, chair of the HCM City Real Estate Association

From the perspective of an association, we regularly make proposals and suggestions to help the government improve the business environment to make it more transparent.

The real estate market is meeting many legal problems, problems in law enforcement and people implementing the laws.

Tran Viet Vinh, CEO of Fiin Credit

The fintech market has been exploding in the last two to three years. Ten to 15 years ago, when the market was in its infancy, there were only a few companies. But later, more and more domestic firms joined the market. It is now the right time to develop the Vietnamese fintech market.
Le Ha 
The digital sector is expected to contribute 30% to Vietnam's economy by 2030.

Associate Professor Dinh Trong Thinh of Academy of Finance talks about the important role of the private sector in the national economy.