Real estate firms are rushing to issue corporate bonds, which analysts say shows their thirst for capital. But there are risks.
A report of the State Securities Commission (SSC) showed that VND60 trillion worth of corporate bonds were issued in the first half of the year. Meanwhile, according to Military Bank Securities, the figure is VND70 trillion.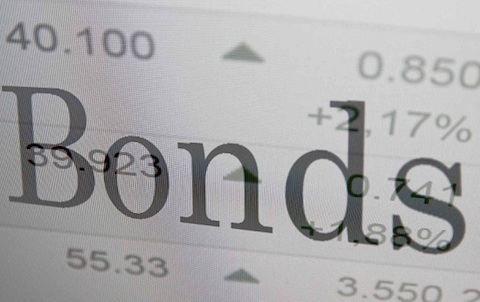 The noteworthy feature is that 1/3 of the bonds were issued by real estate firms.

The bond issuance rush has accelerated over the last two years: more issuers, larger amounts of bonds and higher interest rates.

While banks' corporate bonds have interest rates of 7-8 percent only, real estate firms offer very high interest rates of 11-13 percent.

Real estate firms are rushing to issue corporate bonds, which analysts say shows their thirst for capital. But there are risks.
 The high bond interest rate is what analysts find worrying.

"If real estate firmspay the high interest rate of 14.5 percent, they have to make profits higher than the figure, or they have to borrow money to pay interest to bond holders," an expert commented, adding that tmm insolvency may occur.

Bui Nguyen Khoa from BIDV Securities said that real estate firms rush to issue bonds these days because the requirements they have to satisfy have been loosened. As banks have tightened lending, real estate firms have to seek other capital sources.

Real estate firms choose to issue bonds to specific investors in accordance with Decree 163, because the regulations are easier to satisfy than regulations on issuing bonds to the public stipulated in the Securities Law.

Replacing Decree 90, the Decree 163 which took effect on February 1, 2019, loosens some requirements on issuers. Enterprises do not have to make a profit in the most recent year to be able to issue bonds.

Meanwhile, if issuing bonds to the public, issuers must make a profit in the latest year, and must not have accumulative losses and overdue debts for more than one year.

The second reason behind the bond issuance wave is the change in credit policy set by the State Bank of Vietnam (SBV).

SBV is step by step tightening lending to the real estate sector and realtors can no longer rely on bank loans to develop their projects.

Military Bank Securities also pointed that the increase in the risk ratio for real estate funding from 200 percent to 250 percent, and the decrease in the proportion of short-term capital used for long-term lending all have had an impact on the real estate market.
Kim Chi

Bond issuance is becoming an ideal channel for real estate firms to raise capital as credit policies for property development are gradually being tightened, experts said.  

Foreign investment flows into Vietnam's property sector through merger and acquisition transactions have been reported to be on a strong momentum, with outstanding deals made in 2018 and the first half of 2019.