Instead of distributing Nissan products, Tan Chong Motor will assemble, import and distribute Chinese cars in the Vietnamese market.
The distributor of Nissan cars, the Malaysia-based Tan Chong Motor, will stop distributing Nissan products in Vietnam in September.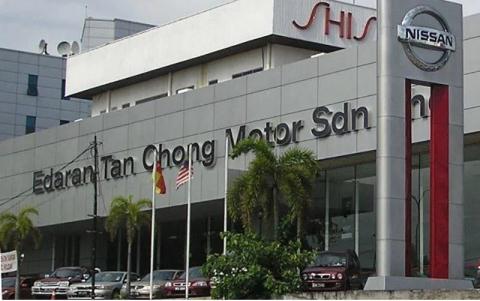 In December 2018, Nissan terminated the joint venture agreement with ETCM (V) Pte Ltd, a subsidiary of Tan Chong Motor. This means that the company lost the right to import and distribute Nissan CBU cars and car parts in Vietnam.

However, recently, Tan Chong Motor has announced a plan to come back to Vietnam through cooperation with the Chinese automobile manufacturer SAIC Motor International Co Ltd.

if the project can be implemented, Tan Chong Motor would have opportunities to cement their positions in Vietnam's automobile industry.
The two sides have signed an MOU to expand cooperation in assembling, importing and distributing Chinese vehicles in Vietnam.

SAIC is the manufacturer of Maxus, MG and Roewe brands. It is still unclear which products it will choose to distribute in Vietnam.

The Star commented that if the project can be implemented, Tan Chong Motor would have opportunities to cement their positions in Vietnam's automobile industry.

However, the Vietnamese market has been indifferent to the news.

A business officer of Hyundai sales agent in Hanoi commented that Chinese vehicles made the domestic market 'feverish' in the past, when Vietnam had too few imports.

He believes that now, when Vietnamese have more choices and income has improved, Chinese vehicles do not have opportunities in Vietnam.

"Chinese vehicles can attract a small group of clients," he said.

"The special characteristic of Chinese products is that they comprise all options of many different manufacturers in one car. Those who buy Chinese cars love the diversification," he commented.

On auto forums, many people who plan to buy cars affirm that they will not choose Chinese products for their travel means.

"No one wants to drive a car with doubts about its quality. Some people buy Chinese cars as they are soothed by sweet words of car dealers, but I won't," commented Quang Minh in Dong Da district in Hanoi.

Hung, a car dealer, said he never trades Chinese cars. 'It's easy to sell Chinese TVs or Chinese household appliances, though Chinese products always means low-quality products. But it is difficult to sell Chinese cars, because cars are valuable assets," he said.

Some analysts are cautious about the presence of Chinese cars, saying that Tan Chong must learn about the demand in Vietnam before making a decision on expanding the supply of Chinese cars here.

Meanwhile, Nissan's sale agents in Dak Lak, Hanoi and Hai Phong said they had not received any official notice from the Japanese manufacturer related to the assembly and distribution of Tan Chong in Vietnam.
Kim Chi

The car sales in Vietnam are forecast to reach 500,000 units per year in 2020 and 1 million per year by 2030, with a turnover of US$12 billion each year.  

There are two clear investment tendencies in the automobile industry. First, becoming the leading assembling center in Southeast Asia, and second, buying technologies and making automobiles for export.