Every time a new coronavirus infection case is uncovered, Ngoc, 26, and her colleagues feel worried about who will be the next worker laid off.
The company has been experiencing hardships over the last month, though as a game distributor, it is thought to bear the least effects from Covid-19.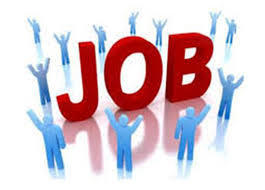 Mail sent by the company's management board at 1 am days ago said that though the profit the game distributors gets is higher than other business fields, the company has been seriously affected because many game projects have been delayed.

The notice was followed by the laying off of workers in all divisions. Ngoc and other workers in the company are in a state of suspense as they don't know when they will have to leave.

Every time a new coronavirus infection case is uncovered, Ngoc, 26, and her colleagues feel worried about who will be the next worker laid off.
"We go to the office earlier every day, concentrate more on our work and pray for things to improve. That's all we can do now," Ngoc said.

Nguyen Hoai, who works for en English center in Hanoi, complained that the company has changed its policies and tightened control over the staff.

"The board of management has released a decision that each center must obtain revenue of VND1.2 billion instead of VND800 million, and workers will see monthly salaries decreasing by 30 percent,m if their centers cannot satisfy the KPI (key performance indicator) requirements," she said.

"Previously, we received salaries on the 5th of the month. But the payment time has been delayed until the 20th," she added.

According to Hoai, the center has had to close offline classes, and has not collected fees from online classes. The revenue of the center has dropped from several billion dong to tens of million of dong. That's why the salaries for workers were cut.

Previously, Hoai's income was up to VND15-20 million a month which comprised the monthly salary and commission. But the figure has dropped by two thirds.

Ngoc feels lucky as she still has a job these days as the game distribution company is operational. Meanwhile, nursery school teachers have lost work for many days.

Nhan, 23, a teacher at a private preschool in Hanoi, said she has been idle since the Tet holiday finished.

"We decided to stay in Hanoi and not return to home villages because of the policy on travel restrictions. However, everything is expensive in Hanoi. I still have to pay room rent, and I don't know when I can get back to school and receive pay," Nhan said.

A local newspaper reported that a private preschool on Vu Tong Phan street in Hanoi turned into a breakfast shop one month after it closed. 
Kim Chi

The coronavirus outbreak is significantly affecting Vietnam's supply chains, but it is also an opportunity for the country to identify and cope with weaknesses.  

Covid-19 has had a big impacts on all aspects of the economy and life. However, the effects vary among different business fields.