The world is continuously changing with trade tensions between the US and China, the slowdown of the global economy, geopolitical risks, diseases, and climate change.  
In this unstable world, enterprises should be calm and collected when increasing their competitiveness.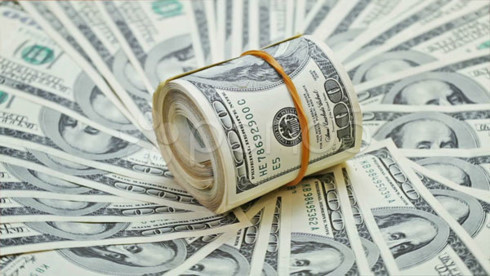 The seminar on economic stability and competitiveness for enterprises
This was suggested by Ha Huy Tuan, vice chairman of the National Financial Supervisory Committee, at the recently seminar on economic stability and competition for enterprises in Hanoi.
According to Tuan, enterprises should invest in scientific research and strengthen connections and information sharing.
Particularly, in the context of increasing tensions between the US and China, with the latest move of the People's Bank of China depreciating the Yuan by 0.6 per cent against the USD, Tuan said that Vietnamese enterprises need to keep a close eye on the situation to evaluate exchange rate risks and build contingency plans.
"It is difficult to forecast the next moves in the trade war. Vietnamese enterprises can base their evaluations on the impact forecasts of third parties, such as Japan or the EU," Tuan told VIR.
Meanwhile, evaluating the impact of the Yuan on the Vietnamese economy and enterprises, economist Can Van Luc said, "This is a normal act in the context of escalating US-China trade war. However, China does not really use monetary tools to minimise the impacts of the trade war."
According to Luc, China is internationalising the Yuan and the adjustment is due to the recent hikes in the USD. Therefore, Vietnamese firms do not need to panic over the move, but need to proactively enhance competitiveness by improving corporate governance and product quality, developing their business strategy, and building their brands and a skilled workforce.
"Vietnam also needs to promptly issue national strategies for Industry 4.0 and the digital economy," Luc told VIR.
According to Tran Dinh Thien, former director of the Vietnam Institute for Economics, 65 per cent of Vietnamese firms are of a micro scale and there are not many firms which can compete globally. "We need to figure out the causes and then come up with solutions to boost their development. Besides, it is necessary to develop an appropriate legal framework and take risks," said Thien.
Phuong Hao