The Vietnam Motorsports Association (VMA) is recruiting 1,000 volunteers for the Formula One Vietnam Grand Prix in Hanoi in 2020.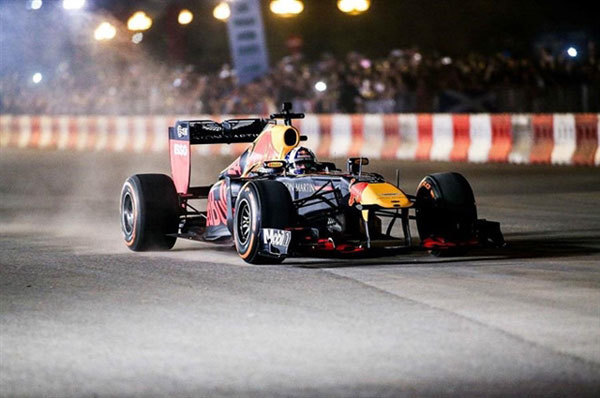 The Viet Nam Motorsports Association (VMA) is recruiting 1,000 volunteer for the Formula One Viet Nam Grand Prix in Hanoi in 2020. — Photo: VNE
According to the VMA, all Vietnamese citizens and foreign people aged 18 and above, who are strong enough to take part in activities of the event, can apply to become volunteers.
Volunteers will be directly in charge of 20 different tasks in the race such as firefighting, medical assistance, car weighing, track cleaning and emergency response.
Those choosen will have to pledge to obey disciplines and safety rules set by the International Automobile Federation (FIA) in order to ensure safety for all racers and minimise accidents on the racetrack.
After being selected, volunteers will take part into two training courses in the country in November this year and March, 2020 under the guidance of leading experts in the world from the Confederation of Australian Motor Sport (CAMS).
All volunteers will be provided with uniforms, necessities, equipment and cards to enter in areas of the race.
They will have a chance to meet and exchange with other volunteers from all over the world working for F1 Viet Nam.
After finishing the event, volunteers will be granted a certificate to recognise their contribution.
For more information to register, please go to vietnammotorsports.rosterfy.co
Vietnam will host its first-ever F1 Grand Prix in Hanoi in April, 2020.
Preparations have been in full swing since March 2019 for a thrilling street race, west of Vietnam's capital, around a 5.565km track located near My Dinh National Stadium.
VNS