The HCM City Ballet, Symphony Orchestra and Opera (HBSO) will present a night entirely devoted to Italian music at the Saigon Opera House on October 5.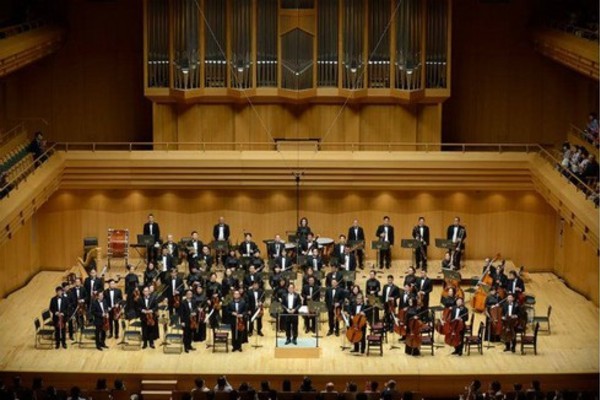 HBSO is presenting a night of Italian music at the Saigon Opera House on October 5 - Photo: Courtesy of HBSO
Nor is it surprising that a majority of the items in the concert come from operas. Opera was for centuries central to Italian life, and even gained a political significance in the run-up to the country's unification in 1861.
The composer Verdi's name was used as a secret acronym for the unification movement, V –E –R – D – I standing for Vittorio Emanuele Re d'Italia ('Victor Emanuel King of Italy'), the monarch of Savoy who was to become the first king of the united country.
The program begins with the overture to Bellini's opera Norma. Bellini was the master of the 'bel canto' ('beautiful singing') style, and Norma is generally considered his finest opera. It's about a druid priestess who cannot urge her followers to rebel against the occupying Romans because she is having an affair with the leader of the Roman forces.
Then comes the Prelude to Verdi's La Traviata. Verdi was Bellini's successor and was destined to become Italy's greatest opera composer. La Traviata is about the tragic love affair between the soprano, Violetta, and the tenor, Alfredo. Two duets from the opera follow.
After a famous intermezzo from Mascagni's one-act opera Cavalleria Rusticana (which won first prize for a new one-act opera and was subsequently performed all over the world), we will hear three items from Verdi's Nabucco ('Nebuchadnezzar').
This opera is about the Bible story of the ancient Hebrews in exile. The third item to be played, 'Va, pensiero!' ('fly, thoughts') was so popular it became the unofficial anthem for Italy's unification movement.
But Italy was also pre-eminent in painting, architecture, fashion and film. So after the interval there will be a variety of pieces, mostly not from operas, and many from films.
There will be music from famous Italian films such as Life is Beautiful, The Mission, The Good, the Bad and the Ugly, and Cinema Paradiso. This last is considered by many to be one of the greatest films ever made.
There will also be traditional Italian songs such as Santa Lucia, La Danza and O sole mio.
Two of the last items in the program are arrangements by Roberto Fiore. And HBSO has succeeded in obtaining Fiore himself to conduct the whole program.
Tickets for this exceptionally attractive event are from VND300,000 to VND650,000, with a special concessionary price for students of VND80,000. The concert begins at 8 p.m. SGT